Master of Business Administration
Home ›
MBA ›
Master of Business Administration
Program Description
The Graves School of Business and Management (GSBM), established in 1944, is committed to enhancing academic rigor and quality. Being the first Business School in the State of Maryland, we have over 70 years of experience and expertise in preparing our students for the business world. Our highly dedicated faculty (over 90% with a doctorate in the discipline in which they teach and carry out research) and staff continue to make student success their primary mission.
The MBA Program
The AACSB accredited, Morgan MBA Program, established in 1969, is a two-year program consisting of nine (9) core courses and three (3) electives (36 credits total), which would determine your specialization, i.e. accounting, finance, project management, supply chain management, marketing, etc.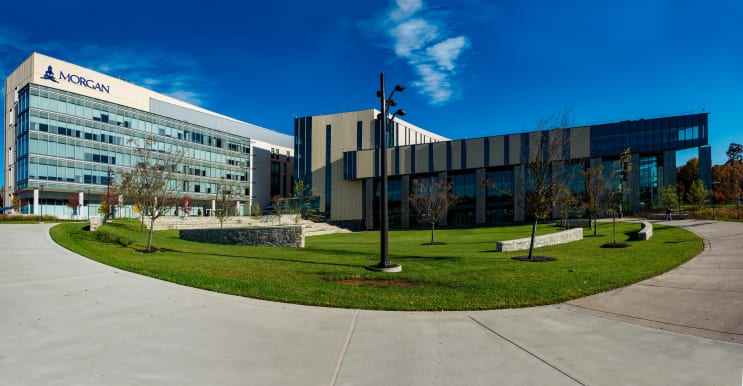 photo courtesy of Morgan State University
Mission and Core Values
The mission of Earl G. Graves School of Business and Management is to:
Offer high-quality undergraduate, masters, doctoral, and executive education programs that prepare a diverse student population to succeed as business professionals and to become engaged citizens in their neighborhoods and the global economy.
Conduct scholarly research that advances theory and practice in business disciplines, contribute to teaching and learning, enhances the performance of organizations, and inform public policy decision making.
Contribute to local, state, regional and national economic development initiatives in the pursuit of widely shared prosperity and well-being.
The core values below guide the promotion of student learning and success, faculty scholarship and research, and community engagement at the SBM.
Excellence. Excellence in teaching, research, scholarship, creative endeavors, student services, and in all aspects of the School's operations is continuously pursued to ensure institutional effectiveness and efficiency.
Integrity. At the SBM, honest communications, ethical behavior, and accountability for words and deeds are expected from all members of the school community.
Respect. Each person within the SBM is to be treated with respect and dignity and is to be treated equitably in all situations.
Diversity. Broad diversity of people and ideas are welcomed and supported at the school as essential to quality education in a globally interdependent society.
Innovation. The SBM encourages and supports its faculty, staff, and students in all forms of scholarship including the discovery and application of knowledge in teaching and learning.
Leadership. The SBM seeks to provide rigorous academic curricula and challenges co-curricular opportunities to promote the development of leadership qualities in students and to facilitate leadership development among faculty, staff, and students.
Admission Requirements
Graves School MBA applicants must meet the following Admissions requirements:
Provide all transcripts from an Accredited University - Request Electronic Submission.
GMAT or GRE - REQUEST Electronic Submission. Transcripts from non-US universities must be evaluated by WES or ECE.
Must have obtained a cumulative GPA of 3.0 (Applicants with less than a 3.0 GPA may be considered for conditional admission.
Submit the following: three (3) Letters of Recommendation, one (1) Professional Goals Essay, and one (1) Resume.
For International Students IELTS or TOEFL score is required.
Last updated Feb 2020
About the School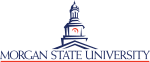 Morgan State University, founded in 1867, is a Carnegie-classified doctoral research institution providing instruction to a multiethnic, multiracial, multinational student body and offering more than ... Read More
Morgan State University, founded in 1867, is a Carnegie-classified doctoral research institution providing instruction to a multiethnic, multiracial, multinational student body and offering more than 125 academic programs leading to degrees from the baccalaureate to the doctorate. As Maryland's Preeminent Public Urban Research University, Morgan fulfills its mission to address the needs and challenges of the modern urban environment through intense community-level study and pioneering solutions.
Read less
Accreditations