Master of Business Administration
Home ›
MBA ›
Master of Business Administration
Program Description
The MBA degree program at TCNJ prepares early-career professionals for excellence in today's global economy.
Preparing students for a complex and evolving global market, the Master of Business Administration (MBA) program delivers solid career skills from a renowned institution with a sterling reputation. U.S. News ranks TCNJ #1 among regional public institutions in the northeast.
About the MBA at TCNJ
The Master of Business Administration degree program is offered by the acclaimed TCNJ School of Business. Our professionally accomplished faculty engage students in experiential learning through interactive pedagogy and participation in leadership opportunities—including research, conferences, networking, global perspective, and mentoring.
14 Courses
2 Specializations
42 Academic credits
T-Style Curriculum with Hybrid Learning
Specializations
Data Analytics
Strategy, Innovation, and Leadership
Finance, Begins fall 2020
T-Style Graduate Business Education
Employers desire and need employees with strong skill sets in specific areas and a broad understanding of business on which they can build. Employees want to economically use their time and resources to build and enhance successful careers. Our "T" Style MBA program imparts a mastery of business specialization first, followed by broader knowledge in the MBA core studies.
Year One
Students complete a seven-course sequence in their chosen specialization and gain expertise that's immediately applicable.
Year Two
Students complete seven core courses to learn how to navigate broad, executive-level issues and complete their MBA degrees.
Who should pursue this degree
The program's hybrid structure and two-year completion complements early career goals and also facilitates the broader objectives of working professionals who seek to enhance their ability to compete at the highest level in business. It is designed for:
Professionals 2+ years into their careers.
Students seeking greater depth and breadth of highly marketable skill sets.
Curriculum for the MBA
The Master of Business Administration degree requires 42 academic credits (approximately 14 courses). The lockstep curriculum is designed to be completed in two years. The T-Style curriculum delivers a focused specialization followed by the MBA Core.
Hybrid learning offers depth and flexibility
The TCNJ MBA degree program combines the best of online learning with face-to-face instruction, all led by accomplished faculty. Students meet in class for eight hours on Saturdays, six times in the fall and spring, plus four times in the summer. Winter courses will be offered 100% online.
Specializations
Data Analytics — The data analytics specialization will provide contemporary analytic skills for complex business decision-making.
Strategy, Innovation, and Leadership — The track in Strategy, Innovation, and Leadership is designed to create leaders of change. Organizations survive and prosper by challenging the status quo and by finding new ways to deliver value.
This track explores organizational and individual processes that lead to innovative ideas, products, and services. The specialization invites students to think strategically, gain new insights on how people and organizations work and develop managerial skills that will enable individuals to lead others in change initiatives.
Students may pursue a professional certification such as a CFA® Level I (and possible Level II) during or after the program. Upon program completion, students can access to new career opportunities across financial services and across industries.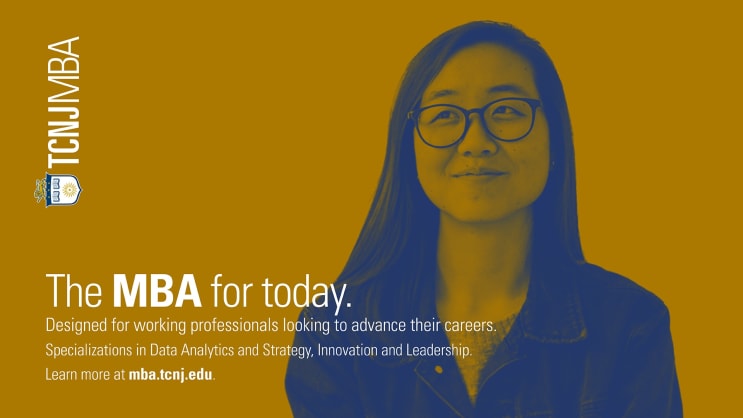 Years one and two overview
Course offerings subject to change
Year one
Data Analytics Track
Machine Learning
Regression and Data Visualization
Relational Database Systems
Text Mining
Applied Times Series and Forecasting
Geospatial Analysis
Data Analytics Practicum
Strategy, Innovation and Leadership Track
Strategy and Sustained Competitive Advantage
Innovation
The Art of Persuasion: Communication for Business
Psychology of Management
Negotiations and Dispute Resolution
Strategic Human Resource Management
Management Practicum: New Product Development
Year two
Accounting for Managers
Corporate Finance and Valuation
Strategic Marketing Management
Managerial Economics
Global Operations & Supply Chain
Corporate Responsibility and Business Ethics
Managing in the Global Environment
Business practitioner involvement
The Graduate Advisory Committee of TCNJ alumni and business professionals will provide ongoing input and support to enrolled students. Most courses offered will involve experienced business practitioners, whether face-to-face or online.
Careers
The business world changes at a breakneck pace, fueled by continuous shifts in markets and technologies. Consequently, talent with the agility and acumen to execute are in demand across every competitive industry. Our graduates have the knowledge to leverage change for the opportunity —and the confidence to flourish with every reinvention of the business environment.
MBA Data Analytics Careers
The data analytics track from the School of Business equips professionals with the ability to analyze and utilize technology and information systems to gain a competitive advantage in any business environment.
MBA graduates specializing in data analytics may be interested in the following careers:
Data Analyst
Business Analyst
Market Researcher
Operations Research
Predictive Analyst
Product Manager
Project Managers
Application Process
Admission to graduate study at The College of New Jersey is selective and competitive. Admission decisions are based generally on the evidence of achievement in appropriate undergraduate studies, performance on nationally standardized tests, the strength of recommendations, and other materials submitted with the application. The online application and all supplemental documents must be submitted to the Office of Graduate and Advancing Education by the appropriate deadline in order for an application to be considered complete.
Application Requirements
Application
Essay
An earned bachelor's degree from an accredited college or university; Official transcripts
Two years or more of professional full-time work experience; Current resume
Application fee
Enrollment deposit
1 letter of recommendation
National standardized admission test requirement (waivers are available)
Additional documents needed from international applicants seeking to study in the U.S.
Last updated Oct 2019
About the School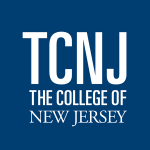 The College of New Jersey (TCNJ) is a highly selective institution that is consistently recognized as one of the top comprehensive colleges in the nation. Founded in 1855 as the New Jersey State Norma ... Read More
The College of New Jersey (TCNJ) is a highly selective institution that is consistently recognized as one of the top comprehensive colleges in the nation. Founded in 1855 as the New Jersey State Normal School, TCNJ maintains the seventh-highest four-year graduation rate among all public colleges and universities.
Read less
Accreditations