Master of Business Administration
Home ›
MBA ›
Master of Business Administration
Read more about this program on the school's website
Program Description
Without sound business models and practices, even an apparently flourishing economy will crash and burn.
That's what makes a Master's degree in Business Administration vital. Additionally, with an MBA, you'll be eligible for high-level jobs from the start. You'll skip over entry-level positions and head straight for the kind of work that is stimulating, well-paying, and filled with the promise of advancement. Moreover, an MBA increases your global appeal, opening up opportunities for you in countries around the world.
Our Master's program in Business Administration builds on the solid foundation of knowledge you will have attained in your undergraduate studies, with the aim of preparing you for a position of leadership and influence in the business world. You will go on field visits to companies, hold meetings with business leaders and government officials, and attend seminars and workshops conducted by successful EU entrepreneurs, in addition to receiving classroom instruction in:
Economics
Statistics and Math
Information Systems
Behavioral Patterns
Human Resources
Entrepreneurship
Sustainability and Corporate Social Responsibility
Program Learning Outcomes
Information literacy: Students will demonstrate a facility with technology and analytical techniques for decision-making.
Critical thinking: Students will demonstrate critical thinking skills and analysis.
Sustainability: Students will demonstrate the ability to evaluate organizational and business activity in the context of economic, social, and environmental sustainability.
Managerial skills: Students will demonstrate key managerial skills that will help them contribute effectively to organizations and benefit them in their careers.
Professional communication skills: Students will demonstrate the ability to communicate ideas clearly and concisely in oral and written form.
Why get an MBA
Powerful networking opportunities.
Develop management and analytical skills that are sought after by employers globally.
Competitive edge for career advancement.
Expanded employment opportunities.
Significant potential for earnings growth.
Why get an MBA from the American University of Malta
Courses taught by highly credentialed faculty.
Network and learn from your professional peers.
EU-recognized and accredited program.
On-site Library with 24/7 virtual access to global research databases and electronic journals.
Merit-based scholarships.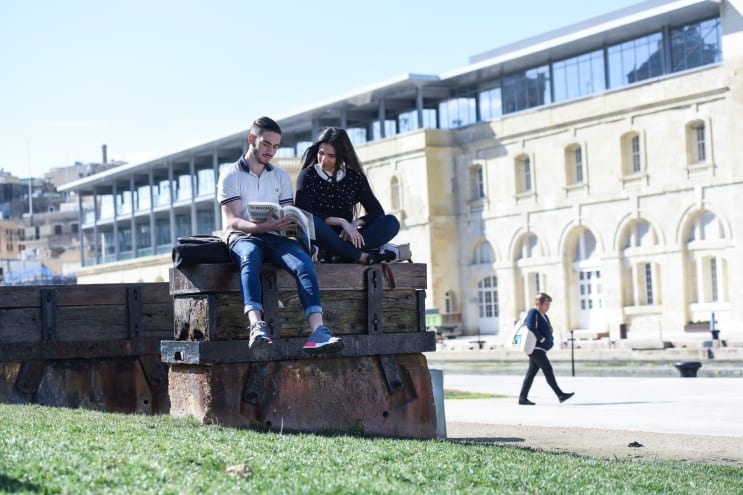 AUM American University of Malta
2-Year Degree Plan Outline
Year 1
Semester I
Financial Accounting
Economics for Managers
Organizational Theory
Marketing Management
Semester II
Managerial Accounting
Research Methods for Business
Strategic Management
Business Statistics
Year 2
Semester I
Business Law
Financial Management
Operations Management
Money and Banking
Semester II
Program Total: 48 US / 96 ECT
Requirements
To be eligible for admission to the American University of Malta MBA program, you must have:
Undergraduate Degree in any discipline:
US Bachelor's degree
European three-year initial degree or the equivalent of MQF Level 6
Two years of relevant work experience preferred
English-language proficiency (ELP) based on one of the following:
TOEFL: PBT 600 or
IELTS 6.5 or
Exceptions to the ELP requirement:


You are an applicant with an undergraduate degree from an English-medium institution who can provide evidence of acquiring a minimum TOEFL PBT score of 600, or its equivalent in another approved standardized test, at the time of admission to your first-degree program.
You are a native speaker of English and you completed your education in an English-medium institution in a country where English is the official language.
Career Opportunities
Marketing Director at a worldwide retail chain.
Chief Business Strategist at a multinational corporation.
Profitability Analyst for up-and-coming businesses.
These and many other challenging, satisfying, and lucrative opportunities await you upon graduation.
Last updated Mar 2020
About the School

The way we deliver our degree programs makes up a crucial building block in the foundation of our identity at AUM. Each one of our programs guides you to build your way from the ground up and structur ... Read More
The way we deliver our degree programs makes up a crucial building block in the foundation of our identity at AUM. Each one of our programs guides you to build your way from the ground up and structuring knowledge in a coherent and cogent way. We take you all the way from basic principles to hands-on practice with the latest industry technologies relevant to your field.
Read less