Master of Business Administration
Home ›
MBA ›
Master of Business Administration
Read more about this program on the institution's website
Program Description
About
The Edwards MBA's intensive and highly integrated format will develop your management ability in an applied and useful way. More than that, you will learn the people skills of management such as how to manage, how to communicate effectively, and how to lead.
A decidedly unique aspect of this innovative MBA program is the focused learning and integration of business concepts. Each course is offered consecutively in a modular format. Courses are scheduled in three-week durations creating an intensive learning environment that immerses students in the subject area while allowing flexibility in planning your MBA education. Furthermore, our students learn how business concepts are integrated into business decisions through a combination of applied courses, exercises, case studies and projects incorporating each functional business area.
Welcome to Edwards MBA
The mission of the Edwards Master of Business Administration program is to educate professionals within a variety of industries and facets of society to become the most successful business leaders in their area. The Edwards MBA program draws from the University of Saskatchewan's and the Province of Saskatchewan's unique strengths as world leaders to deliver integrated, intensive, and applied MBA curriculum.
The Edwards MBA values accessibility and high academic experience. Students develop an approach to management that is both integrative and strategic, gaining a deeper understanding of organizations and their local and global context. By enhancing their interpersonal communication, team building, and leadership skills, graduates enter their professional endeavours with confidence, integrity, and accountability.
The Edwards MBA program focuses on team-building, leadership and business strategy. Faculty and colleagues within the Edwards MBA program become valuable business contacts and life-long friends.
Key Features
The Edwards MBA program focuses on team-building, leadership and business strategy. In addition to the Edwards MBA courses some highlights of our program include:
Students are taught an integrated curriculum, teaching that attempts to break down barriers between subjects and make learning more meaningful to students. Major concepts are culled from these broad themes, and activities are planned that teach or inform of these concepts. An integrated curriculum requires accessing knowledge from all of the traditional subjects without labelling them as such. Also, an integrated curriculum adds problem-solving, social consciousness and real-world application to the learning process making it a more comprehensive way of educating and of learning.
Edwards MBA students are required to complete two modules that focus on the integration of curricula from a suite of courses. The integrative modules use a case method approach, including instruction, discussion, analysis, presentation, and writing.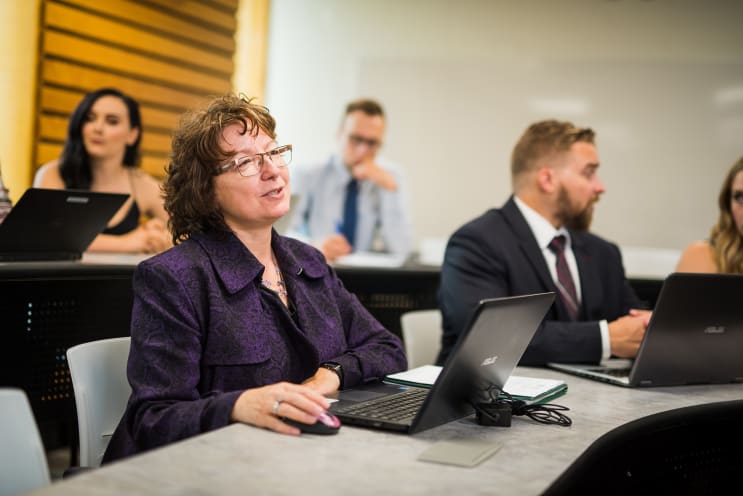 Scheduled twice during the program, these modules provide opportunities to integrate and apply the knowledge gained in functional areas. The first modules is a building block within the program utilizing concepts learned to that point, leading to the final module which integrates the entire Edwards MBA curriculum.
The course is a blend of short lectures, in-class case analysis, and discussion as well as both group and individual case analysis. Deliverables consist of discussion case analysis hand-ins, class group presentations and written case analysis for both modules and an individual written case analysis for the final module.
Essential Management Skills Retreat
Participate in a one-week intensive experiential management skill retreat in beautiful Northern Saskatchewan. This course will provide MBA students with skills to enhance self-understanding; improve interpersonal effectiveness and successfully manage in complex environments. Students will explore their management style and develop their communication skills; gain valuable insights into how to handle difficult people; conduct interest-based negotiations, and help their subordinates achieve improved levels of performance. We will also highlight the role of personal wellness as a critical aspect of management performance.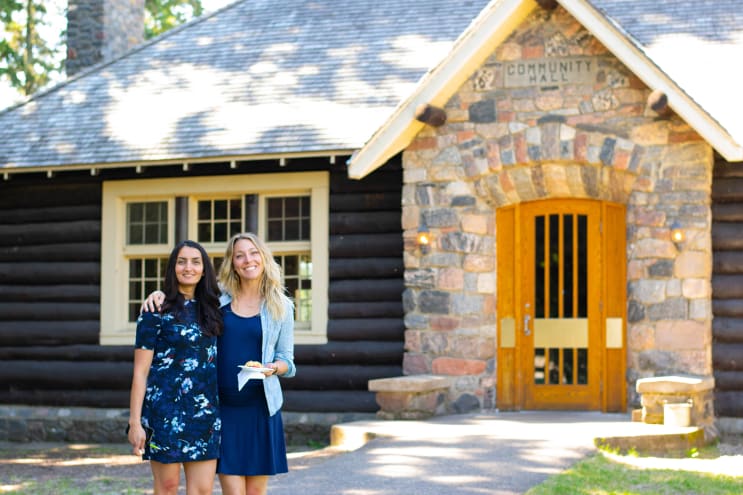 Edwards MBA Internship Program
The Edwards MBA Internship Program (EMIP) is an 8-month work experience which starts in January of the 1st year of your MBA degree. If you're admitted to EMIP, and you're successful in securing a placement, you must agree to complete your MBA over a minimum of two years.
The program is designed for students with little or no work experience in their desired field. An internship is a value-added component of the Edwards MBA Program where you're provided with an opportunity to implement the business theory and concepts from your MBA coursework. Work placements also provide increased opportunities for learning, mentorship and post-graduation employment.
We're very proud of our MBA program, and would love to discuss it with you further. If you would like more information, please fill out the form and a member of our office will be in contact shortly.
Last updated Jul 2019
About the School

The Edwards School of Business creates opportunities for dynamic learning and critical thinking. We are grounded in our values of authenticity and integrity. We embrace the teacher-scholar model, and ... Read More
The Edwards School of Business creates opportunities for dynamic learning and critical thinking. We are grounded in our values of authenticity and integrity. We embrace the teacher-scholar model, and deliver our mission through faculty with strong academic and professional expertise. Our culture celebrates diversity and embraces pluralism. We engage our stakeholders to build value in their communities.
Read less