Master of Business Administration 1-Year
Home ›
Master of Business Administration 1-Year
Program Description
Advance your business career with a Master of Business Administration (MBA) degree from Greenville University. Emphasizing the technical skills you'll need to excel in business management, our MBA degree includes hands-on learning experiences and opportunities to apply coursework directly to your career – including a capstone action research project. Our MBA program also integrates faith-based values to prepare you to lead ethically and effectively in business. The MBA degree is offered entirely online and via an accelerated one-year program at our main campus in Greenville, Illinois.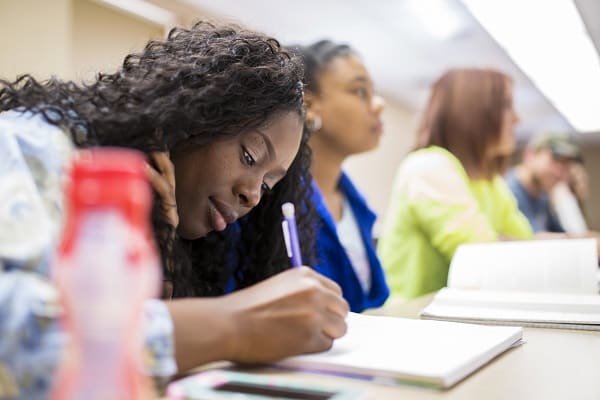 Earn your MBA degree on-site at Greenville University in one year
Complete your MBA degree in just 10 months in our accelerated and fully accredited on-site MBA degree program. You'll learn in a traditional classroom environment, working closely with instructors who bring extensive real-world business management experience to their courses. Campus lodging and dining are also included as part of this high-value master's degree program.
In the MBA program at Greenville University, you'll learn how to:
Apply business management, accounting, finance, and marketing skills in a variety of real-world business contexts.
Use management theory to address daily operational challenges and implement long-term strategic goals.
Develop critical thinking, problem-solving, and communication skills to excel in diverse business roles.
Integrate faith-based principles into business leadership and approach business challenges from a Christian perspective.
Why Earn Your Online MBA at Greenville University?
Focusing on business management, our MBA degree is designed to make you a more well-rounded and effective business leader. The program covers topics such as accounting, finance, marketing, and strategy, and features a variety of hands-on learning and career-development opportunities. These are some of the top reasons to choose Greenville University for your MBA graduate school program:
Earn your MBA degree online at your own pace. Complete 1-2 courses at a time, or take a semester off, in this flexible online MBA degree program you can complete on a schedule that works for you.
Earn your MBA degree on-site in just 10 months. Our accelerated on-site MBA program, offered at our main campus in Greenville, Illinois, is ideal for graduate program students who want to complete their master's degree in less than one year.
Complete an action research project to effect change within your organization. Additional hands-on learning opportunities include interviewing business managers and developing real-world business case studies.
Build your professional network. Our MBA program gives you access to a large business network. You'll interact with business managers and organizational leaders as part of your coursework. You'll also work closely with professors and colleagues, and have access to our extensive alumni network of business professionals.
Develop values-based leadership skills. As a Christian college, Greenville takes you beyond technical business skills and teaches you how to lead ethically, inspire and motivate employees, and develop trust within an organization.
Master of Business Administration Admission Requirements
Possess an earned baccalaureate degree from an accredited institution in the U.S. or other recognized institution from another country.
Be employed or actively involved in a paid or volunteer position that has enough responsibility to be suitable to successfully complete a capstone project.
Have a minimum grade point average (GPA) of at least 3.0 on a 4.0 scale in the last 60 hours of undergraduate work.
Career Outlook for MBA Graduates
Earning your MBA degree will open doors to professional advancement and new job opportunities. Right now, the career outlook for MBAs is strong and steadily growing:
86% of companies worldwide plan to hire recent MBA graduates.
42% of companies plan to increase the number of recent MBAs they hire.
More than half of MBA graduates worldwide are senior managers or board directors.
Earning an MBA degree can also significantly increase your earning potential:
The median base starting salary for MBA graduates in the U.S. is $110,000. By comparison, the median starting salary of recent bachelor's degree graduates is about $60,000.
More than half of employers report they will increase starting salaries for new MBA hires at or above the inflation rate.
The top paying industries for MBAs are finance and accounting, with a median salary of $120,000.
Source: Graduate Management Admission Council (GMAC), 2017
Top MBA careers
Marketing Manager
Business Operations Manager
Operations Research Analyst
Financial Analyst
Entrepreneur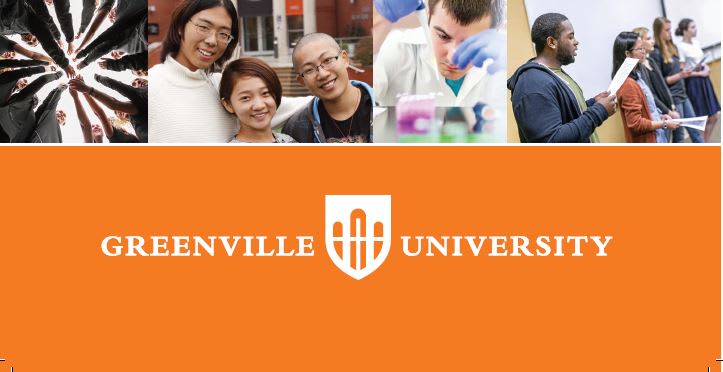 Last updated Feb 2019
About the School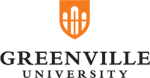 Greenville University was founded in 1892 by the Free Methodist Church with the intent to provide a distinctive, Christ-centered college education for men and women. The college's first president, Wil ... Read More
Greenville University was founded in 1892 by the Free Methodist Church with the intent to provide a distinctive, Christ-centered college education for men and women. The college's first president, Wilson T. Hogue, used the motto "education for character" to describe the college's purpose. Its mission 120 years later - empowering students for lives of character and service - echoes that purpose.
Read less