Master of Business Administration (MBA)
Home ›
MBA ›
Master of Business Administration (MBA)
Program Description
Why choose this course?
Business innovation and leadership transformation are the driving forces behind our Kingston Master of Business Administration (MBA).
Whether you are looking to advance your career, increase your employability or move internationally, our MBA is the stepping stone towards personal self-development and achieving your individual career goals.
At Kingston Business School we believe that professional success is shaped by honing and developing personal capacity and skills, as well as the academic framework of knowledge. On this MBA you will gain core multi-disciplinary knowledge whilst developing your emotional intelligence, critical leadership and management skills.
Our MBA focuses on the real-life practical application of new skills, knowledge and approaches in order to transform business opportunities, tackle current problems and address future challenges. We nurture dynamic, open-minded thinking that contests existing systems, perceptions and perspectives. Through live consultancy projects and current business challenges embedded in the course, we encourage a 'big picture' approach in order to drive positive change within complex business functions and global environments.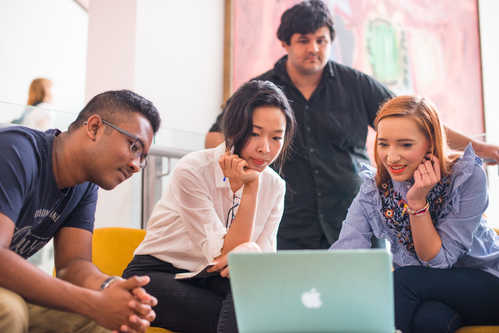 Reasons to choose Kingston University
Delivered by leading academics and researchers, as well as experienced practitioners who support your progress and personal growth.
Strong emphasis on active learning methods such as peer learning, consultancy projects and running seminars to address current business problems – all designed to mirror real-business needs and global management skills.
Developing your personal capacity and leadership skills whilst supporting you to build a career plan to meet your ambitions.
Free car parking at the Kingston Hill campus is available for students of this course. The campus can also be easily accessed by public transport. Halls accommodation is just a walk away from the classrooms.
Accreditation
The Kingston MBA has been accredited by the Association of MBAs (AMBA) since 1984 – one of the first UK MBAs to achieve this endorsement. Joining Kingston's MBA programme opens the door to lifetime membership of the Association of MBAs (AMBA) and a global alumni network.
The AMBA is the leading accreditation body in the UK and is receiving increasing recognition across Europe. It provides an independent, international verification of quality which assures employers that our MBA is well respected and up to date.
Kingston Business School Accreditations
Kingston Business School holds the prestigious international accreditation by the AACSB (Association to Advance Collegiate Schools of Business) in recognition of the excellence of its business education. This accreditation has been earned by just 5% of the world's business schools and recognises the high quality and standard of our business degree offering.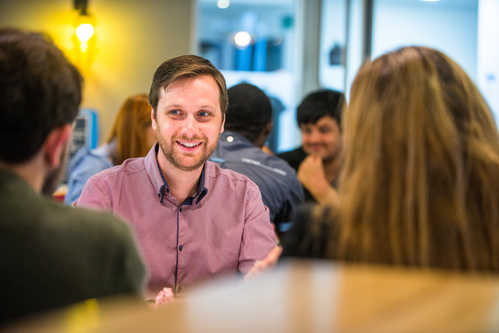 What you will study
Through the MBA we aim for our students to actively analyse, question, interpret and innovate. This course will prepare you to identify and embrace potential opportunities whilst developing your creative capacities and collaborative approach in order to be successful in different environments.
The full-time MBA programme is structured in two parts across 12 months. Teaching takes place on weekday daytime classes with some weekend sessions. You will also attend a summer school in July of each year to study your electives. An optional second year is available to complete a Professional Placement.
Our Executive MBA is a part-time programme. It covers the same content at the full-time MBA and is typically completed across two years.
Part I
Part I aims to develop a foundation in general management, including skills and perspectives across business function areas. It includes eight integrated subjects which develop the learners' understanding of theory and practice to enable them to achieve a corporate perspective of their enterprise.
Core modules
Financial Management
Big Data and Business Analytics
Organisations and Management in a Global Context
Marketing Principles and Practice
Operations Management
Strategic Management
Responsible Management
Enterprise and Innovation
Part II
Part II aims to develop further practical management skills through the delivery of the Management Consultancy Project.
It also includes two electives allowing you to personalise your studies to match your career path and future aspirations.
Running throughout your MBA studies the Career and Leadership Journey module aims to support you in your personal and professional development whilst refining your executive leadership and professional skills.
Core modules
Management Consultancy Project
Career and Leadership Journey
Elective modules (choose 2)
Corporate Finance
Project Management
Change and Creativity
Top Management Teams and Corporate Governance
Global Immersion
Winning and Retaining Customers
Interactive Marketing
Supply Chain & Logistics Management
Global Business
Development and Growth of SMEs
Innovation Finance
Year 2 (optional)
This professional placement year is optional. It takes place after the full-time MBA year. It allows students to do a 12-month work placement as part of their course. The work placement is an assessed part of the course and is therefore covered by a Tier 4 visa.
Core modules
Executive MBA
The part-time Executive MBA typically takes 2 years to complete. You may choose to start in January or September.
Teaching takes place over a number of weekends spread over the two years.
Part 1: Teaching is all day Saturday and Sunday
Part 2: Teaching is all day Saturday and/or Sunday
You will also attend a summer school in July of each year to study your electives.
The information above reflects the currently intended course structure and module details. Updates may be made on an annual basis and revised details will be published through Programme Specifications ahead of each academic year. The regulations governing this course are available on our website. If we have insufficient numbers of students interested in an optional module, this may not be offered.

Alumni destinations
The Kingston MBA empowers its graduates to advance their careers in a variety of ways, according to the individual's career aspirations. Many of our alumni use the knowledge gained from the Kingston MBA to help them operate more effectively at a higher level of senior management, either within their existing industry or taking the opportunity to transition into a new role/ sector. Others use these skills to successfully set up their own business, or expand into a consultancy role within an existing firm, or by setting up their own.
Some examples of well-known organisations our alumni have worked for include; GSK, AstraZeneca PLC, RBS, Tata Consultancy Services, NHS, Amazon Internet Services PVT Ltd, Occidental Petroleum, MS Amlin, Sberbank, BTS Telecom, Deloitte Digital, EY.... to name but a few.
The types of the role our alumni have held following the MBA vary greatly according to the individual's experiences and area of expertise. A selection of positions held by Kingston MBA alumni includes director of technical sales, finance director, head of brand marketing & acquisition, CEO, head of operations, CTO, regional business manager, director of services, chief operating officer, IT business relationship manager, and group chief executive officer.
MBA Alumni Network
The MBA Alumni Network enables alumni and students to benefit from a global network of connections in a wide range of industry sectors. The network, which is part of Kingston Connect, our online alumni platform for Kingston Business School alumni, enables MBA alumni to:
Connect with MBA alumni across the world
Share job opportunities
Establish mentoring relationships
Exchange industry knowledge and experience
Re-connect with classmates
Sharing photos of your MBA experience
Be part of country-specific or industry-specific groups
Find out about upcoming events and reunions
The wealth of knowledge and diversity of our alumni from the past 30 years of the Kingston MBA programme creates an enriching and engaging network which you will want to be a part of!
MBA in Russia
The Kingston MBA and Executive MBA is also delivered with our partners in Moscow at the Russian Presidential Academy of National Economy and Public Administration (RANEPA). The modules are identical to those delivered at Kingston University, though some additional workshops and input from local regional practitioners are included. The core curriculum is delivered by Kingston University academics, supported by colleagues from RANEPA.

Entry requirements
We advise that candidates apply for the Kingston MBA as soon as possible – it can take longer than you think to get organised to start your MBA. We accept admissions throughout the year, so you can join the next available group of students when you are ready.
The Kingston MBA is a generalist course that is offered as a full-time and a part-time (executive) programme. Our specific MBA admissions criteria reflect the fact that students on the programmes often have different academic and business backgrounds.
Specific MBA admissions criteria
Committing to an MBA is a huge, life-changing decision. We want your experience on the Kingston MBA to be challenging, enjoyable and rewarding, so making sure we select both the right students and the right mix of students is extremely important. We use a set of admissions criteria to determine if a student is ready to take on an MBA. The criteria help us to make sure that you can successfully complete the MBA, and that each cohort of students will work together successfully as a team.
Area
Requirement
You need to provide:
Academic

First degree or recognised equivalent from a professional body.
Certified copy of your degree, transcripts, or letter of award.
-
We also consider applications from individuals with considerable management experience but no first degree.
Evidence of alternative professional development and achievement.
Work experience
Minimum of three years' relevant work experience for the full-time programme or five years' managerial experience for the executive programme.
-
English proficiency
Very proficient written and spoken English.
Applicants whose first language is not English are expected to meet our requirements for English language proficiency (see below for details).
Motivation
The MBA is a big commitment. We need to know you have thought about the opportunity and the consequences of studying.
Personal statement (750 words maximum) within the application form.

Interview to discuss the suitability of the MBA for you.
Fees for this course
Home and European Union 2020/21
MBA full-time £23,500
MBA part-time £12,925 per year
Overseas (not EU) 2020/21
MBA full-time £23,500
MBA part-time £12,925 per year
Last updated Nov 2020
About the School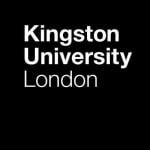 The Faculty of Business and Social Sciences combines Kingston Business School and the School of Law, Social and Behavioural Sciences. Together they cultivate critical thinking and a problem-solving ap ... Read More
The Faculty of Business and Social Sciences combines Kingston Business School and the School of Law, Social and Behavioural Sciences. Together they cultivate critical thinking and a problem-solving approach to learning, with an international outlook.
Read less