Master of Business Administration (MBA)
Home ›
Master of Business Administration (MBA)
Program Description
Our Master of Business Administration (M.B.A.) is an AACSB accredited program designed to prepare our students to be successful business managers in a complex and rapidly changing global environment. We combine quality academics with individual attention from dedicated faculty. Our students work and interact with our school's leading business professors in small classroom settings that provide a unique relationship-based, learning environment. Our program provides students with an in-depth understanding of the business world and prepares them for successful careers as leaders, managers, executives, entrepreneurs, and innovators in their chosen field. Our M.B.A. students gain:
advanced leadership skills.
comprehensive business knowledge.
enhanced critical thinking skills.
sensitivity and awareness to ethical issues in business.
an understanding of international and cross-cultural environments.
advanced analytical skills.
An IU Kokomo School of Business M.B.A. delivers a premier business education. Our business professors combine excellence in education with research, providing our students with the most advanced developments in business management theory, strategy, and technology.
What to expect
In the classroom
What can you expect? Expect a life-changing journey. Our classroom experience is dynamic, we bring students and faculty together from diverse backgrounds, both professionally and culturally. You will have the opportunity to learn, network, and share information with fellow students from around the world who are employed by local, regional, national, and global companies.
Outside the classroom
What can you expect? Expect to be challenged, our M.B.A. program will take you out of the classroom where you will put those in-class skills to the test with our real-world capstone consulting course. Why is this so important? Because learning doesn't simply come from a course or a textbook, learning comes from doing.
Concentrations are available in Finance and Human Resource Management, or you may pursue a General M.B.A.
The M.B.A. Curriculum
Our AACSB-International accredited M.B.A. program requires 30 to 54 credit hours depending on your undergraduate background. Our program offers great flexibility, allowing you to pursue your degree on either a part-time or full-time basis. All of our courses are offered in the evening hours so students may continue to work while completing their degree. Classes are small and taught by dedicated faculty who are both skilled educators and experienced business professionals.
Two Phases
Our M.B.A. program consists of two phases and is designed to provide you with a flexible curriculum that can be achieved regardless of your education background.
Phase I
Phase I is designed for those students who do not have an undergraduate degree in business. This first phase of our program covers economics, accounting, management, finance, marketing, and management science. These introductory business courses will provide you with the necessary business foundation needed to succeed in our M.B.A. program.
Phase II
Phase II is the core of our M.B.A. and is designed for those students who are ready to take their business education to the next level. This phase immerses our students into a premier business management curriculum. The core of our program engages students with advanced managerial courses in finance, marketing, global strategy, business law and ethics, accounting, economics, organizational theory, and business consulting.
Application Requirements
Choosing the right M.B.A. program is an important life decision. At Indiana University Kokomo the individualized attention you will receive will enable you to strengthen your business skills and achieve your educational and career goals.
To qualify for admission to the M.B.A. program, a person must hold a bachelor's degree or equivalent from an accredited college or university. This degree may be in business or another field. All admission decisions are based upon the student's undergraduate grade point average, GMAT scores*, professional work experience, and their statement of achievement.
To apply please submit the following:
Completed application, personal statement of achievement, and resume.
Official college or university transcripts from all institutions attended.
Graduate Management Admissions Test (GMAT) score*.
Application fee.
Applicants whose native language is not English must demonstrate proficiency in English.
Applicants whose AI exceeds 1000 using a converted GRE score (as calculated by 200 * undergraduate GPA + converted GRE score) are exempted from the GMAT requirement.

Applicants holding a graduate degree from an appropriately accredited college or university may be exempted from the GMAT requirement.
Application Deadlines

Last updated Dec 2018
About the School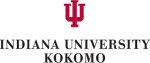 Indiana University Kokomo is very affordable and also offers scholarships for international students! Undergraduates can qualify for scholarships of $5,000 per year and graduate students can qualify ... Read More
Indiana University Kokomo is very affordable and also offers scholarships for international students! Undergraduates can qualify for scholarships of $5,000 per year and graduate students can qualify for $4,000 per year!
Read less
Accreditations