Master of Business Administration (MBA)
Home ›
MBA ›
Master of Business Administration (MBA)
Program Description
Program Overview
The Master of Business Administration (MBA) program provides students with a challenging curriculum and preparation for leadership in careers across all types of business and public organizations. This professional degree program emphasizes the application of analytical, technical, and behavioral tools to solve organizational problems. Within the coursework required for the degree, students learn fundamental concepts across all of the business disciplines. Leadership and teamwork, the appropriate application of technology, entrepreneurial approaches, and global and ethical awareness are integrated throughout the program.
Course Waiver. The program is divided into 24 credit hours of foundation courses, 21 credit hours of required core courses, 9 credit hours of concentration courses. Up to a maximum of 24 credit hours of foundation courses may be waived by equivalent undergraduate or graduate courses completed at a regionally accredited institution within the last five years with a grade of C or higher. Without waivers, the program length is 54 credit hours.
Computer proficiency. To successfully complete the MBA program, students should be proficient in basic computer technology. See college academic advisor for additional information.
Transfer of Credits. Students may transfer a maximum of six credit hours of approved graduate level coursework from a regionally accredited institution. All transfer courses must have been completed within the past five years with a grade of B or higher. The evaluation of academic transcripts and articulation of transfer courses must be approved by the appropriate academic department.
MBA On-Campus Coursework, including
Foundation Courses
Core Courses, and
One Concentration
Concentrations
Finance concentration
General Management concentration
Information Systems concentration
Marketing concentration
Interdisciplinary concentration
MBA Distance Learning Coursework
Foundation Courses
Core courses
Plus the Interdisciplinary concentration


Last updated Dec 2017
About the School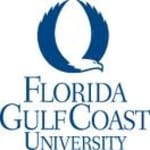 The Lutgert College of Business completed the first decade in the history of Florida Gulf Coast University, it's an exciting time in the life of our college. We continue to move forward with the desig ... Read More
The Lutgert College of Business completed the first decade in the history of Florida Gulf Coast University, it's an exciting time in the life of our college. We continue to move forward with the design and construction of Lutgert Hall, the future home of the College of Business. We are forging important academic and business community relationships at the local, regional, and international level that exposes our students, faculty, and staff to contemporary business practices across different economies and cultures. Most importantly, we continue to attract high-quality faculty dedicated to teaching and scholarship that highlight vibrant, relevant business education at both the undergraduate and graduate levels. Our accreditation by AACSB International, the "gold standard" for U.S. business schools, assures current and future students of our commitment to providing a quality business educational experience that will serve them well in the 21st-century global economic environment. We are energized by the opportunity to enhance the professional workforce for Southwest Florida, and beyond. Mission The Florida Gulf Coast University Lutgert College of Business is dedicated to providing technologically progressive educational programs and services designed to enhance the skills and competencies of university students and working professionals in the five-county region of Southwest Florida. We achieve this through a variety of flexible partnerships, programs, and scholarship within a 'second circle' international partnership model that bridges the university and the domestic and international community in a technologically advanced and rapidly changing global economy. Vision The Lutgert College of Business will help set new standards of excellence with its academic programs, faculty accomplishments, and student success, while continuously reflecting the dynamic environment of modern business opportunities. The college's model of partnership with its external business constituents will be a national benchmark that will constantly bring powerful new knowledge into our undergraduate and graduate learning. The college will be an international leader in innovative ways of integrating technology and global awareness into the business education experience.
Read less