Master of Business Administration (MBA)
Home ›
MBA ›
Master of Business Administration (MBA)
Program Description
This degree program provides professional formation for business executives who are interested in improving the development and competitiveness of organizations. It promotes entrepreneurial attitudes, healthy critical thinking, an ongoing search for solutions, and the adoption of the best market practices.
MBA ITESO. This option offers mostly face-to-face courses in Spanish with professors and researchers from ITESO and other invited universities. ITESO's MBA is over 30 years old and has been ranked 9th nationally by CNN Expansion 2018. The program grants a Master's Degree in Business Administration as well as a specialization certificate.
Candidate profile
Experienced professionals, interested in developing their executive and leadership skills to manage change with a focus on organizations' sustainable development.
Professionals and entrepreneurs, interested in assessing their company's current situation, enhancing their management capabilities and setting a strategic direction for their organization.
This program offers you a robust balance between professional formation, the search for best practices, and the development of a critical outlook that encourages the incorporation of innovative solutions. It is consistent with professional and social needs while addressing and responding to the challenges of the local and global settings.
MBA admission requirements:
At least two years of professional experience in management positions or an ongoing entrepreneurial project.
A minimum score of 500 on the TOEFL exam.
A personal and professional project related to the graduate program.
The admission application is submitted to the Admission Office. A Program Committee makes the admission decision after an interview with the candidate.
You can start your MBA in January or August.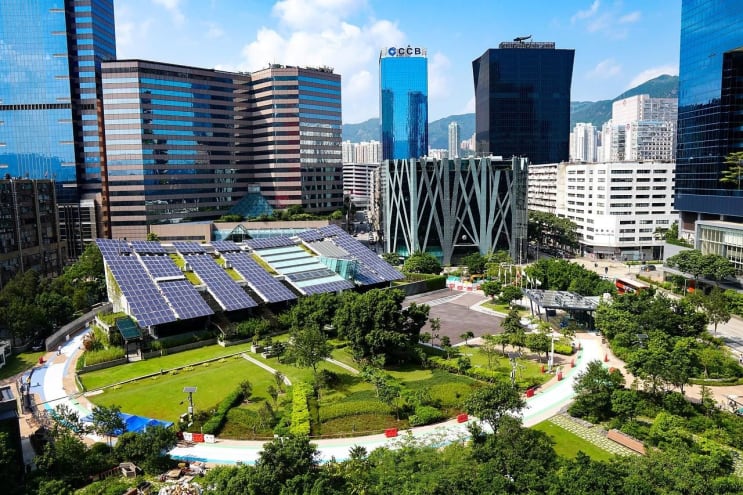 blazejosh / Pixabay
Reasons to study this degree program
You develop a systemic vision for designing and implementing innovative solutions informed by an ethical perspective that considers the human factor and the most efficient use of technological, organizational, monetary and physical resources.
ITESO's Master's Degree program in Business Administration is a face-to-face program with over 30 years of experience.
ITESO's MBA program offers opportunities for international exposure. It belongs to the world's largest consortium of universities, made up of over 200 Jesuit universities located on all five continents. This offers you an unparalleled opportunity for academic mobility through exchange programs, in which you can participate in joint education, research, development and innovation projects. In addition, every year ITESO invites guest professors from around the world to share their expertise in their particular area of knowledge.
The MBA is selective in its admission process, which is crucial to the program's quality. A minimum of three years of professional experience after graduating from university, with proof of management responsibility or entrepreneurship (number of persons managed, project leadership) is required for admission into the program 500 TOEFL points English certificate.
The MBA works with learning methods used in specialized management programs: material from the Harvard Business School, case studies, small class groups, and learning dynamics. Part of the learning material is written in English.
ITESO's Master of Administration MBA with a double degree in association with Central Michigan University
It forms leaders with criticism and ethics that favor innovation, undertake and impact on the sustainable development of organizations. The Master in Administration is committed to the challenges of the local and global environment with a professional and social perspective.
At ITESO, you will find a wide range of specializations, master's degree and Ph.D. programs that will help make you a better professional, as you come into contact with prominent academics and members of civil organizations, the government, and the business sector. We are the private university in western Mexico with the most researchers listed on the National System of Researchers, and many of our graduate programs are listed on the National Registry of Quality Graduate Programs.
ITESO graduate programs give you access to knowledge networks where researchers, experts, and students share academic, professional, social, cultural and economic projects. By studying at ITESO, you get a close look at the work of prominent academics who inform their work with a sensitivity to the human dimension, and who are interested in making relevant contributions to knowledge and offering viable solutions to real problems. For these reasons, ITESO stands out as the leading private university in western Mexico.
Our professors are experts in their areas of knowledge; they are project leaders who collaborate with other academics at ITESO and elsewhere; they actively participate in collaboration and research projects, and they are committed to the values and guiding principles of our educational project.
Finally, the Jesuit University System, to which our university belongs, has the highest number of programs listed on the National Registry of Quality Graduate Programs (PNPC, in its initials in Spanish) of the National Science and Technology Council (CONACYT), in the private education sector.
This program offers a robust balance of professional formation, the search for best practices, and the development of a critical spirit that allows for the incorporation of innovative solutions. It is consistent with professional and social needs and addresses the challenges of both local and global dynamics.
Graduate profile
Competencies from this program
Exercise leadership within organizations with a sense of ethics and human sensitivity.
Make decisions that contribute to the organization's ethical and sustainable development based on the analysis of qualitative and quantitative information.
Design and implement innovation and business models that encourage entrepreneurship with a social purpose and a focus on digital transformation.
Manage change in organizations with the aim of facilitating their sustainable development in a volatile, uncertain, complex and ambiguous context.
Study plan
You can design your own curricular route and strengthen different areas by combining courses from different ITESO graduate programs.
The program consists of 14 courses plus four Research, Development and Innovation seminars, equivalent to 113 credits. It takes two and a half years to complete when students follow the suggested route.
Development of prior competencies
Workshop for developing competencies for graduate-level academic production
Workshop for developing economic competencies
Workshop for developing financial competencies
Foundation courses
Eight mandatory face-to-face courses at ITESO.
Leadership and management of organizational change
Financial decisions
Management economics and social responsibility
Macroeconomics and social economy
Marketing direction
Operations direction
Strategic direction
Management of the company's innovation and sustainable development
Elective courses
Three elective courses, chosen from the MBA or other ITESO graduate programs. Only some of the available courses are shown.
Business design
Entrepreneurship trends
Legal fundamentals and strategies for business
Corporate finance
Investment project administration, direction, and assessment
Quantitative investment strategies
Finance for SMEs
Finance in the global environment
Product: dynamics and development
Knowledge, learning and change in organizations
The negotiation process
Finance and costs in the supply chain
Sustainable management of the supply chain
International logistics (the course is offered in a hybrid format: one week in Chicago and online learning)
Sustainable quality management
Customers and quality service
Advisory System for Developing the Final Degree Project
(Modalities: Applied Research, Business Intervention, and Business Simulator)
Four mandatory seminars.
The purpose of this area is to accompany students in the process of defining, elaborating, writing and presenting their final degree project. Students receive collective tutorials and individual advisory sessions within the framework of the so-called RD&I courses.
This area is closely related to ITESO's Graduate Advisory System. The advisory system encourages the construction of bridges between students' interests and each particular graduate program's lines of research, as well as their interconnections with the rest of the graduate programs.
The academic advisory support offered in this person-centered system consists primarily of collective production scenarios. It is conceived as a system that connects the different formational dimensions (individual, social and historical) in each of the graduate program's curricular terms. There can also be a peer or individual advisory sessions.
RD&I 1: Research, Development and Innovation 1 / Defining the topic or problem
RD&I 2: Research, Development and Innovation 2 / Designing the project
RD&I 3: Research, Development and Innovation 3 / Developing the project
RD&I 4: Research, Development and Innovation 4 / Developing and finishing the project
(RD&I 4 must be taken as the last course of the graduate program)
Last updated Sep 2019
About the School

ITESO is the Jesuit University of Guadalajara. Founded in 1957, it belongs to a network of over 228 Jesuit universities around the world. They all share a 450-year-old tradition of Jesuit education, a ... Read More
ITESO is the Jesuit University of Guadalajara. Founded in 1957, it belongs to a network of over 228 Jesuit universities around the world. They all share a 450-year-old tradition of Jesuit education, a tradition that has historically been at the center of the world thought, known for educating leaders in all the fields of science and art.
Read less