Master of Business Administration (MBA)
Home ›
MBA ›
Master of Business Administration (MBA)
Program Description
Master of Business Administration (MBA)
The MBA program at APU is conducted entirely in English in a culturally diverse learning environment. It offers a strong foundation in established management techniques, interactive classes with faculty and fellow students from around the world as well as opportunities for independent research and internships in the university's extended network with Japanese companies and organizations.
International Accreditation

As of August 2016, Ritsumeikan Asia Pacific University is an accredited member of AACSB International — The Association to Advance Collegiate Schools of Business (http://AACSB.edu/)
Ritsumeikan Asia Pacific University is one of only three institutions in Japan to achieve this accreditation. Out of these institutions, we are the only one offering an undergraduate business curriculum in both English and Japanese and have the only AACSB-accredited English language MBA program in Japan.
Areas of Specialization
Accounting and Finance
The Accounting and Finance (AF) specialization discusses theories and concepts of corporate finance, financial engineering, financial institutions, and financial and managerial accounting. This provides students with the skills to understand and interpret financial and accounting information. With advanced knowledge and tools in these areas, students will be able to formulate strategies, design control systems, and evaluate the impact of corporate strategies on various stakeholders.
Marketing and Management
The Marketing and Management (MM) specialization focuses on understanding and managing the human dimension of organizations and markets. For business organizations, some of the most important actors are managers, employees, and customers. Their decisions and actions are guided by a range of factors, from very 'rational' aspects to subjective perceptions such as emotion and moral values. The constant flux of market conditions requires adaptation as well as provides opportunities for creating a new market and social values. This specialization prepares students to develop multi-dimensional strategies and sustainable capabilities for organizations in order to cope with the changing business environment.
Innovation and Operations Management
The Innovation and Operations Management (IOM) specialization focuses on production planning, production management, inventory management, quality management, supply chain management and the impact of information technology on the entire process of production. Students will also learn to manage product development, innovation and entrepreneurship from a technological perspective. This specialization also addresses the question as to why some communities are more innovative than others.
Japanese Management
The Japanese Management (JM) specialization focuses on the philosophy and practices of Japanese corporations, which helped Japan to successfully industrialize. Japanese corporations, with their emphases on quality, innovation, and customer service, as well as their unique style of human resource management and governance, provide an alternative to corporations that follow the Western business model. In this specialization, students will be able to assess both the success and failures of Japanese management practices, which provides a foundation for new models of corporate management in the Asia Pacific region.
Degree: Master of Business Administration
Divisions:
Accounting and Finance
Marketing and Management
Innovation and Operation Management
Japanese Management
Enrollment Semesters: April, September
Program Duration: 2 years
Yearly Intake: 40 students
Total Tuition: 3,800,000 JPY
Eligibility
• A bachelor's degree or equivalent degree
• At least 3 years of full-time work experience
• Proof of English language proficiency (contact us for detailed requirements)
Scholarships
APU offers a Tuition Reduction Scholarship which can be applied for through the regular application process. All applicants can apply for this scholarship, and they will be notified whether they can receive any tuition reduction with their final results. Tuition Reductions range from 30%, 50%, 65%, 80%, and 100%.
You may also consider applying to other external scholarship programs through APU which provide full scholarships for both tuition and living expenses.
Application Periods for April 2021 enrollment:
MEXT (SGU) Scholarships: September 1st, 2020 – September 23rd, 2020
General Application: September 1st, 2020 – October 21st, 2020
Application Periods for September 2021 enrollment:
MEXT (University Recommendation) and MEXT (SGU) Scholarships: September 1st, 2020 – November 18th, 2020
General Application: September 1st, 2020 – March 31st, 2021
WEBINAR (free of charge):
Please join us for an upcoming online information session. We will review APU's graduate programs, application process and scholarship opportunities. You can register at the following page:
https://admissions.apu.ac.jp/graduate/about_apu/info_sessions/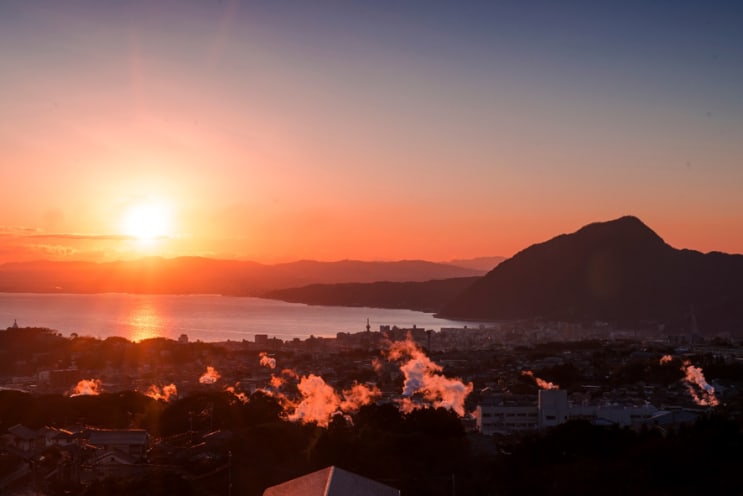 Last updated Dec 2019
About the School
With over 100 years of tradition and history, the Ritsumeikan Academy opened APU in April 2000 as Japan's first genuinely international university. Our graduate schools welcome students into a fully E ... Read More
With over 100 years of tradition and history, the Ritsumeikan Academy opened APU in April 2000 as Japan's first genuinely international university. Our graduate schools welcome students into a fully English-based curriculum within a uniquely multicultural environment. The Graduate Schools at APU focus on Asia Pacific studies, with study options geared towards tackling the complex issues facing the societies and environments of the Asia Pacific region, as well as management, with a focus on the Japanese style of business and the dynamic world of international business. APU's Graduate Schools are fully accredited by the Japanese Ministry of Education, Culture, Sports, Science, and Technology (MEXT).
Read less