Master of Business Administration – Major in Accounting
Home ›
MBA ›
Master of Business Administration – Major in Accounting
Program Description
This Master's Degree program in Business Administration is designed to provide the skills knowledge and abilities necessary in the area of Accounting. This major is geared towards the fundamental characteristics of an accounting manager providing emphasis on the accounting skills and knowledge required in today's constantly changing economy. Also, it will provide knowledge on the use of technology to communicate and handle information and it will develop and enhance the communication skills and the management capabilities of each person.
The standard Master's Degree in Business Administration (MBA) provides general technical knowledge in specific areas such as Accounting, Finance, Human Resources, and Marketing. However, it lacks the specific technical knowledge necessary in the accounting area for the application and execution of techniques, tools, and procedures at all technical levels. It will allow the development of professional leaders and managers the accounting knowledge that will efficiently operate in the managerial and accounting area. The MBA in Accounting will provide accounting knowledge with a special interest in the areas and application of technology, innovation, management, the global economy, and international affairs, among others.
The MBA in Accounting will offer courses in Finance, Management, Accounting, Marketing, and other general management functions with more detail and specific focus or vision. The students in this program will be able to work in current and new businesses focusing on the local economy as well as into the international and global economy. In addition, this program will allow the students to utilize the current technology at different management levels and will learn to apply the accounting techniques with the technology to be successful in the current dynamic and multi-cultural economy; the students will learn new technical tools that affect the local and global economy and influence the behavior of the human resources and industries.
Program Objectives/Outcomes
Upon completion of this program students will have:
To provide a course of study consistent with the needs of the industry.
To provide knowledge of the accounting theories.
To provide an understanding of the processes of accounting and the use of computers.
To stimulate a positive attitude toward education, strengthening the concept of education as an on-going process.
To promote participation in community affairs.
To develop among students good interpersonal and communication skills.
To provide workshops in management techniques, marketing, accounting, and computers.
| | |
| --- | --- |
| Curricular Sequence | Credits |
| Core/Professional Courses | 24 |
| Major Courses | 11 |
| Electives | 3 |
| Total | 38 |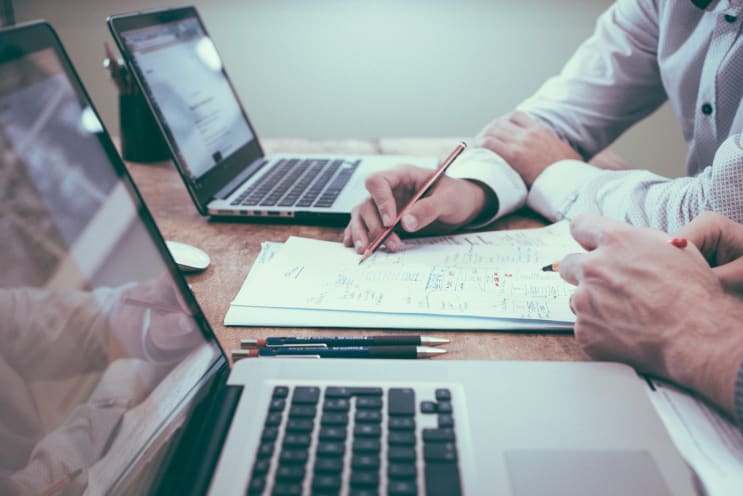 Helloquence / Unsplash
Curriculum
ACCO 500-O Accounting Survey (This course is recommended for those students who do not possess a background in business administration although this course is worth 3 credit hours, they are not counted towards the total amount of credits for the degree)
Core/Professional Courses (24 Credits)
HURE 501-O Human Capital Management
MANA 505-O Management Information Systems
MANA 600-O Business Policy and Ethics
MANA 720-O Operations and Production Management
ACCO 503-O Managerial and Financial Accounting
ECON 519-O Managerial Economics
MARK 511-O Marketing Management
STAT 556-O Applied Managerial Statistics
Major Courses (14 Credits)
ACCO 615-O Corporate Financial Reporting: Operations
ACCO 616-O Corporate Financial Reporting: Financial Transactions
ACCO 711-O Contemporary Assurances and Audit Services
ACCO 720-O Accounting Capstone
FINA 670-O Risk and Insurance
*Language skills in English and Spanish will be assessed with a placement test. Additional language courses may be needed according to the student's scores in placement tests. If students qualify for Preparatory Language Courses or Developmental Language Courses, they must enroll in the courses immediately to increase academic performance in the language. Students must comply with state and local agencies' certification requirements for the degree, as applicable.
Last updated Dec 2019
About the School
The Florida Campuses are organized to Implement the Discipline-Based Dual Language Education at the university level in Orlando, Tampa and Miami, Florida. This campuses serve a culturally diverse comm ... Read More
The Florida Campuses are organized to Implement the Discipline-Based Dual Language Education at the university level in Orlando, Tampa and Miami, Florida. This campuses serve a culturally diverse community of students, offering academic programs and personalized services of quality, meeting the needs of the adult learner.
Read less