Program Description
MM FEB UGM is a leading graduate business school in Indonesia, offering high-quality business education characterized by strong and competent faculty members, dynamic curriculum, collaborative and creative learning process, and pleasant academic atmosphere. Being internationally accredited by AACSB (The Association to Advance Collegiate Schools of Business), the program is now the only representative MBA program in Indonesia that is globally acknowledged.
It shows our commitment to continuously improve the quality of education. The program nurtures and leverages students' leadership potential through a state-of-the-art curriculum combined with innovative learning processes and an intensive soft skill development program enriched by our international network of 37 reputable international partner universities at Yogyakarta and Jakarta campus.
Vision
Enriched by our vibrant international network but rooted in local wisdom, we develop strategic business leaders with integrity, creativity, and knowledge needed to serve society.
Mission
To be the leading graduate business school in Indonesia in advancing knowledge of business and promoting sustainable and ethical business practices by rising to international challenges.
Program MBA
The MMUGM offers three types of academic business degree programs: the Regular Program, the International Program, and the Executive Program. The Executive Program is run in two class patterns: Executive Class A which is scheduled in the afternoon and Executive Class B which is scheduled on Saturday (Jakarta Friday – Saturday).
The lectures and examinations in the Regular Program and Executive Program are given in Indonesia language. As for the International Program, the lectures, case discussions, examinations, and thesis are fully done in English.
Students in the International Program are required to do either dual degree, student exchange, or short course program at the partner universities abroad.
Meanwhile, students in the Regular Program also have the opportunity to apply for such international exposures excluding dual degree program, but they are subject to applied requirements and condition.
The MMUGM Program operates on a semester system with intakes in February and August. Thus, one single academic year consists of 2 semester, where one semester consists of approximately 6 months.
The MMUGM curriculum is designed in such a way that enables the students to complete their studies within a reasonable time period. The normal length of study is 18 months for the Regular Program, 24 months for Executive Program, 24 months for International – Student Exchange Program, and 30 months for International – Dual Degree Program. The maximum length of study is twice the normal length of study.
To complete the MBA program, a student must:
Complete at least 48 credits, including thesis.
Complete mandatory non-credit subjects.
Have a minimum 3.00 cumulative GPA without D and a maximum of two Cs/C+s.
Defend the thesis.
The 48 credit hours comprise of 35 compulsory courses, 9 Semester Credit Hours (SCH) of concentration courses, Thesis Workshop 1 SCH and 3 SCH of the thesis.
Course Structure
| | |
| --- | --- |
| Types of Courses | Credit Hours |
| Core Courses | 35 |
| Concentration Courses | 9 |
| Non-credit Courses | 0 |
| Thesis Workshop | 1 |
| Thesis | 3 |
| Total | 48 |
Admissions Requirement for Foreign Students
Documents
A complete application form;
4 Passport size color photograph;
Curriculum Vitae (CV);
Motivation Letter;
Scan copy of Valid Passport. It must be valid for the period of study;
Recommendation Letter from the applicant's school/institution;
Recommendation Letter from the Indonesian Embassy/Consulate;
Legalized Undergraduate Certificate and Transcript (in English);
Statement of Good Health from the applicant's doctor;
English Proficiency Test (minimum TOEFL PBT: 550 /IBT: 80/IELTS: 6.0);
Personal statement (the form is provided);
Statement of Financial Support (the form is provided).
Required documents to be sent by email (softcopy) and post mail (hard copy)
All documents above must be in English. If the documents are in France, they must be translated into English.
Step-by-step registration process
Upon receiving your application documents, the Office of International Affairs (OIA) MM FEB UGM will process it for a Letter of Offer (LO) from the university. Applicants will receive the LO that requests them to settle non-refundable administration fee payment USD 632.
Once they agree and settle the payment, OIA FEB UGM will request the applicants to email a copy of the transfer receipt. Once the admission fee is confirmed by the bank, OIA FEB UGM will process the documents for a Letter of Acceptance (LoA) from UGM.
Applicants will receive the LoA and other information related to the courses offered, academic regulation, student buddy, etc. by email.
The Office of International Affairs at UGM will process the application documents to the Directorate of Higher Education of Indonesia for a study permit. It usually takes two months to have the study permit issued.
When the study permit is available, the university will assist the students to arrange for the approval from the Immigration Office in Jakarta for the Limited Stay Visa (VITAS/Visa Tinggal Terbatas). It will take at least three/four months to arrange both study permit and VITAS approval.
After confirming approval for VITAS (VISA Authorization), the Immigration Office will telex it to the Indonesian Embassy where you will apply for the visa. To have the VISA authorization telexed to the Indonesian Embassy, please inform us through which embassy you will apply for.
OIA FEB UGM will send you the VITAS approval (VISA Authorization) via email. With this VITAS approval, you can apply for the Limited Stay Visa (VITAS/Visa Tinggal Terbatas) at the Indonesia Embassy/General Consulate which you have informed us.
We strongly suggest you to only leave for Indonesia using the Limited Stay Visa (VITAS/Visa Tinggal Terbatas). Therefore, you have to wait for the VITAS approval before you apply for a VISA.
It is not recommended to use another visa such as Cultural Social Visit Visa (VKSB). VKSB is valid only for 60 days and should be extended each month during your stay. The maximum extension is four times. If you want to stay longer, you have to apply for a new visa from outside Indonesia. It costs more time and money to have monthly VKSB extension and may distract your focus from your study here. Therefore; we highly recommend VITAS instead of VKSB.
The non-refundable administration fee covers Non-Academic Fee: Study Permit, Visa Authorization, Limited Stay Permit (KITAS), Police report (STM and SKLD), Temporary Resident Permit (SKPPS), Multiple Exit Permit, and University Health Insurance.
Within 7 days upon arrival in Indonesia, International students holding limited stay visa (Visa Ijin Tinggal Terbatas/VITAS) must immediately report to the Office of International Affairs at UGM.
Last updated Oct 2019
About the School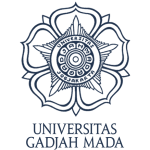 Considered one of the oldest universities in Indonesia, Universitas Gadjah Mada serves as a pillar of educational awakening in Indonesia and purports to be a defender and disseminator of Pancasila.
Considered one of the oldest universities in Indonesia, Universitas Gadjah Mada serves as a pillar of educational awakening in Indonesia and purports to be a defender and disseminator of Pancasila.
Read less
Accreditations