Master in Business Administration - LIU Post
Home ›
MBA ›
Master in Business Administration - LIU Post
Program Description
About
A Master of Business Administration (M.B.A.) opens doors to career opportunities far beyond the financial sector. In fact, information technology, energy, pharmaceuticals, and healthcare are among industries that saw double-digit growth in M.B.A. hiring last year and the employment outlook for M.B.A. graduates is up worldwide, according to the 2014 GMAC Corporate Recruiters Survey.
The College of Management offers flexible and customizable M.B.A. programs that support the wide-ranging individual interests and career objectives of our students. Convenient evening classes enable you to pursue your degree at your own pace, either full- or part-time. Students in our M.B.A. programs represent a blend of professional responsibilities—from senior managers to recent undergraduates—cultural backgrounds, career, and life experiences. These diversities, also reflected in our faculty, provide for an enriched learning experience, both within and beyond the classroom, and reflect the increasingly globalized business environment. All of our M.B.A. and business programs are accredited by AACSB International.
LIU Post's Master of Business Administration (M.B.A.) program combines the highest levels of academic rigor and real-world impact. Accredited by AACSB International, it offers several flexible options to support individual interests, career objectives, and busy schedules. Pursue your education on a full- or part-time basis during weeknights and/or on Saturdays. As a diverse business degree with multiple avenues of professional development, electives are available in the areas of finance, management, marketing, and international business.
LIU Post also offers a dual J.D./M.B.A. Program and Corporate M.B.A. Program, where classes are presented onsite at sponsoring corporate offices. Our accelerated B.S./M.B.A. and B.A./M.B.A. programs allow qualified students to complete their Bachelor of Science or Bachelor of Arts degree and M.B.A. in only five years.
Admissions Requirements
The College of Management Business Program has established the following criteria as the most critical in the evaluation of candidates for graduate study:
Scholastic achievement and a desire to excel as evidenced by previous academic work.
Aptitude for graduate study as indicated by scores on the Graduate Management Admissions Test (GMAT).
Motivation, leadership potential, and maturity as evidenced by prior work experience and extracurricular activities.
Applicants to the Master of Business Administration (MBA) must submit the following items for admission.
Application for Admission
Application fee: $50 (non-refundable)
A bachelor's degree with a minimum GPA of 2.75 from an accredited college or university. Students who do not meet these requirements are welcome to discuss their options for admission with the graduate advisor. No specific undergraduate major is required for the application. Applicants who are in their senior year at an undergraduate institution may apply for admission to the College of Management, but acceptance will be made contingent upon submission of final grades and receipt of the bachelor's degree. Applicants who have attended institutions outside the United States must hold a degree equivalent to a U.S. bachelor's degree.
Official copies of your undergraduate and/or graduate transcripts from any college(s) or universities you have attended.
The following standardized tests may be used for admission into the MBA program: GMAT, GRE, and LSAT. The minimum GMAT(Graduate Management Admissions Test) score of 400 is required for full admission. A higher score is needed if the overall undergraduate GPA is between 2.5-2.7499. The GRE Exam is accepted if taken using the 130-170 scale (August 2011 to present) with a minimum GMAT equivalent score of 400. The GRE-GMAT Conversion Table may be found at www.ets.org/gre/institutions/about/mba/comparison_tool. An LSAT Exam taken within the past five (5) years with a minimum score of 141 is also accepted. Prospective students are exempt from standardized testing if they meet the following criteria: hold a CPA license, or either a JD, doctorate or a Master's degree in (most) Engineering concentrations.
Two professional and/or academic letters of recommendation on company letterhead that address the applicant's potential in the profession and ability to complete a graduate program.
Personal Statement that addresses the reason you are interested in pursuing graduate work in this area of study.
A current résumé.
Students for whom English is a second language must submit official score results of the Test of English as a Foreign Language (TOEFL). The required minimum acceptable TOEFL score is: 85 Internet-based (213 computer-based or 550 paper-based) or minimum IELTS score: 7.0.
Students who have not reached the standardized test qualification are invited to enroll in the Personal Enrichment Program as non-matriculated students and may enroll for a maximum of two (2) 500-level MBA core courses. The student is expected to successfully pass one of the standardized tests listed no later than the completion of the second course in order to continue their MBA program.
Last updated Mar 2020
About the School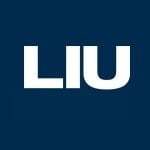 Long Island University's mission is to provide excellence and access in private higher education to people from all backgrounds who seek to expand their knowledge and prepare themselves for meaningful ... Read More
Long Island University's mission is to provide excellence and access in private higher education to people from all backgrounds who seek to expand their knowledge and prepare themselves for meaningful, educated lives and for service to their communities and the world.
Read less