Master in Business Administration (MBA)
Home ›
MBA ›
Master in Business Administration (MBA)
Program Description
Overview
This programme is organized (since 2008) by the UNESCO Chair in Inter-cultural and Inter-religious Exchanges (Faculty of Philosophy) in partnership with the Swiss Institute for Sustainable Management, and the Universities of Fribourg and Geneva.
It provides students with a unique opportunity to meet top academics and specialists from international universities, successful managers, and entrepreneurs. Students interested in developing a career in business and management benefit by the excellent know-how of practitioners experienced in managing complex organizations.
Graduates have a strong competitive advantage in the labor market, as the MBA helps them acquire/improve managerial skills and prepares them to successfully innovate in business.
From the academic HR point of view, the program has known a real progress by the contribution of several international scholars and practitioners in the field of business administration. Courses are usefully complemented by case studies, as the programme has a strong orientation towards both an academically rigorous and practically relevant learning experience for the students. A telling example is Doing Business with Romania, a Guide for Businessmen elaborated by the MBA students and launched both in Romania and in Switzerland in 2010.
Tuition Fees
There is no tuition fee for the state-subsidized places. These places are available for EU, EEA and Swiss Confederation nationals
For paying students:
4500 RON / year for Romanian students and for students coming from EU, EEA member states and from the Swiss Confederation
3000 EUR / year for non-EU nationals
Career Opportunities
Management, Management Consulting
Business Administration, Business Analysis, Strategic Planning
Start-up Entrepreneurship, Business Development
Curriculum
Strategic Management: the Environment
Business Communication
Finance and Accounting for Managers
Theory and practice of business administration
Strategic Management: Capabilities
Research Methods for Managers
Management in International Contexts: Investment and Financing
Competitive Strategies and Business Performance
Elements of European culture
Critical Thinking and Elements of Philosophy of Economics
Organizational Behavior
Innovation and Knowledge Management
International economic environment: Business Statistics
Entrepreneurship and Internationalization
Internațional Management: Logistics and Lean Management
Theory and practice of business administration: Quality Management in Business
International Marketing
Corporate Social Responsibility and Ethics
Management of Human Resources in multinational companies
Internship: Research activity – elaboration of the master thesis
Admission
Admission takes place in July and September.
The call for applications is open to Romanian nationals – BA (or equivalent) graduates -, as well as nationals of EU, EEA member states, Swiss Confederation nationals and non-EU-citizens.
Applicants with previous studies abroad will include a certificate acknowledging their studies abroad/degrees obtained abroad, issued by the specialized department of the Ministry of Education.
Last updated Jun 2020
About the School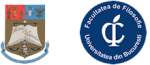 In general, both within the country and abroad, the University of Bucharest is considered to be the most important educational, research and cultural institution in Romania. During its 150 years of ex ... Read More
In general, both within the country and abroad, the University of Bucharest is considered to be the most important educational, research and cultural institution in Romania. During its 150 years of existence, it has achieved a steadfast national and international prestige. The numerous generations of students and professors have succeeded in asserting our University as one of the benchmark institutions for the whole Romanian society, as it is the first existing Romanian institution to ever reach the top 600 universities of the world.
Read less