MBA/MEM or MF with Yale School of Forestry and Environmental Studies
Home ›
MBA ›
MBA/MEM or MF with Yale School of Forestry and Environmental Studies
Program Description
The Joint Masters Program is a three-year program offered by the Yale School of Management (SOM) and the Yale School of Forestry and Environmental Studies (FES) through which students earn both an MBA and an environmental masters degree. The rigorous curriculum affords students the opportunity to work with and learn from world-renowned faculty at two premier graduate schools, as well as leading professionals in business and environmental management. The program is in its 25th year, making it the oldest program of its kind in the world.

The Joint Masters Program offers a unique opportunity to study two fields that are becoming increasingly connected. Preparing leaders to understand the relationships between business and the environment is crucial in addressing the challenges that an increasingly modern and global society creates. The intersection of business and the environment offers many exciting and dynamic opportunities for creativity in moving towards a sustainable economy.

There are currently 22 students in the program who come to Yale from diverse backgrounds and plan to go on to work on multiple environmental issues across a wide range of sectors and industries. Prospective students are encouraged to contact the admissions offices at each school, as well as faculty and current students, to learn more about the program.
Last updated Dec 2017
About the School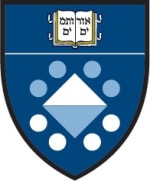 The Yale SOM mission to educate leaders for business and society is put into practice every day by our graduates, who embody our vision for them as inspiring, broadly engaged, values-based leaders who ... Read More
The Yale SOM mission to educate leaders for business and society is put into practice every day by our graduates, who embody our vision for them as inspiring, broadly engaged, values-based leaders who own and solve hard problems that matter. The Yale Management integrated curriculum is designed to foster and develop the distinctive qualities that have made Yale SOM graduates leaders in so many fields. Leading and Managing Boundaries. With foundations in the multisectoral heritage of the school, the concepts of broad engagement and broader perspective are now captured in the multidisciplinary delivery of our integrated curriculum, as well as in the path-breaking required international components of our MBA program. It is also embodied in the careers of many of our graduates, who are known for a high level of collaboration; and who work in, run, and create organizations that are responsive to the global organizational realities of the modern world. Transforming Positive Values into Personal, Professional, and Institutional Commitments. At SOM today, through our Leadership Development Program and other curricular and co-curricular activities, we encourage our students to think deeply about their personal values and what those values imply for their future personal and professional choices and actions. In addition, in our core curriculum, because courses are organized not around academic disciplines but around organizational constituencies, we are able to focus deliberation on ethical considerations in ways that a traditional MBA cannot. But this commitment to values is not a by-product of our new curriculum: it is a fundamental characteristic of the Yale School of Management since its founding. As a result, Yale SOM graduates are known for their integrity and their accountability, not only in their actions but also in the organizations they create, whose objectives are both to create value and to add value to society. Bringing Creativity and Discipline to Complex Management Problems. By de-emphasizing the rote application of frameworks and formulae that is inherent in a discipline-based curriculum, our integrated curriculum presents students with management problems that aren't "prepackaged" for easy analysis, thus stimulating creativity in their approach to problem-solving. At the same time, by presenting critical management knowledge in organizational context, our students develop the disciplined habits of mind that allow them to maximize the effectiveness of their management decision-making. Similarly, Yale SOM graduates, especially those in entrepreneurial or cross-sectoral endeavors, have long been recognized for their unique combination of "soft" and "hard" skills – a combination that is more conducive to recognizing – and successfully acting on – opportunities as they present themselves.
Read less