MBA/MARCH with Yale School of Architecture
Home ›
MBA ›
MBA/MARCH with Yale School of Architecture
Program Description
The Yale School of Architecture and the School of Management offer a joint-degree program in Architecture and Management. This program is especially oriented to individuals who wish to integrate the design, urban development, and management professions in pursuing careers in government or the private sector.

Joint-degree students in the three-year first professional M.Arch. the program must complete all requirements for the degree, including six terms of design studio, with the first four terms taken consecutively. This is an accredited, professional degree and specific requirements may not be bypassed, except when waivers are granted for coursework previously completed at other institutions. Students in this program will have their overall number of course credits required for the M.Arch. degree reduced from the normal 108 credits to 90 credits. This means they will take 18 fewer elective credits (six elective courses). Normally this adjustment will allow the student to divide the final (fourth) year schedule between the two required advanced studios at the School of Architecture and courses at the School of Management.

Joint-degree students in the two-year post-professional M.Arch. the program must complete 54 credits in the School of Architecture, including four advanced studios. They will complete the joint-degree program in three years, normally consisting of one full year in each school and a final year divided between the two schools.

At the conclusion of the required studies, the joint-degree program awards both a Master of Business Administration (M.B.A.) and a Master of Architecture. Withdrawal or dismissal from the School of Management will automatically obligate a student to complete all normal requirements for the M.Arch. degree (108 credits for the first professional degree; 72 credits for post-professional degree option). The M.Arch. the degree will not be awarded to joint-degree candidates until they have completed all requirements for both degrees.

Admissions are determined independently by the two schools. Students may apply to both schools at the same time and, if accepted, will begin their studies at the School of Architecture, since admission to the School cannot be deferred, or they may apply to the School of Management prior to their final year at the School of Architecture. Students enrolled at the School of Management may apply to the School of Architecture during their first year. Those who apply simultaneously should so indicate in both applications. Applications to the School of Architecture must be approved by the committee of the joint-degree program. Inquiries may be directed to the Registrar, School of Architecture, and to the Director of Student Services, Office of Student Services, School of Management.
Last updated Dec 2017
About the School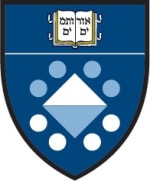 The Yale SOM mission to educate leaders for business and society is put into practice every day by our graduates, who embody our vision for them as inspiring, broadly engaged, values-based leaders who ... Read More
The Yale SOM mission to educate leaders for business and society is put into practice every day by our graduates, who embody our vision for them as inspiring, broadly engaged, values-based leaders who own and solve hard problems that matter. The Yale Management integrated curriculum is designed to foster and develop the distinctive qualities that have made Yale SOM graduates leaders in so many fields. Leading and Managing Boundaries. With foundations in the multisectoral heritage of the school, the concepts of broad engagement and broader perspective are now captured in the multidisciplinary delivery of our integrated curriculum, as well as in the path-breaking required international components of our MBA program. It is also embodied in the careers of many of our graduates, who are known for a high level of collaboration; and who work in, run, and create organizations that are responsive to the global organizational realities of the modern world. Transforming Positive Values into Personal, Professional, and Institutional Commitments. At SOM today, through our Leadership Development Program and other curricular and co-curricular activities, we encourage our students to think deeply about their personal values and what those values imply for their future personal and professional choices and actions. In addition, in our core curriculum, because courses are organized not around academic disciplines but around organizational constituencies, we are able to focus deliberation on ethical considerations in ways that a traditional MBA cannot. But this commitment to values is not a by-product of our new curriculum: it is a fundamental characteristic of the Yale School of Management since its founding. As a result, Yale SOM graduates are known for their integrity and their accountability, not only in their actions but also in the organizations they create, whose objectives are both to create value and to add value to society. Bringing Creativity and Discipline to Complex Management Problems. By de-emphasizing the rote application of frameworks and formulae that is inherent in a discipline-based curriculum, our integrated curriculum presents students with management problems that aren't "prepackaged" for easy analysis, thus stimulating creativity in their approach to problem-solving. At the same time, by presenting critical management knowledge in organizational context, our students develop the disciplined habits of mind that allow them to maximize the effectiveness of their management decision-making. Similarly, Yale SOM graduates, especially those in entrepreneurial or cross-sectoral endeavors, have long been recognized for their unique combination of "soft" and "hard" skills – a combination that is more conducive to recognizing – and successfully acting on – opportunities as they present themselves.
Read less