Read more about this program on the school's website
Program Description
The MBA
Because of globalization and new ways of working, the human resources management paradigm has changed dramatically. The tools of Coaching, Emotional Intelligence and NLP will help you ensure maximum performance in any work group.
For this reason, it is necessary to train leaders with strategic vision, open and with a mentality adapted to this new business paradigm. Students will be able to identify their own talents and help others identify them, strengthen their individual and group skills, self-esteem and confidence in work teams through projects based on creativity.
With the MBA you will have the global vision of a manager, as well as the complete knowledge about several departments of a company, such as Human Resources, Finance, Operations, Marketing, Sales and Commerce.
Choose to train at ENEB , one of the most relevant distance business schools in Europe that allows you to train at the highest level, from anywhere and with the daily support of all teachers and tutors.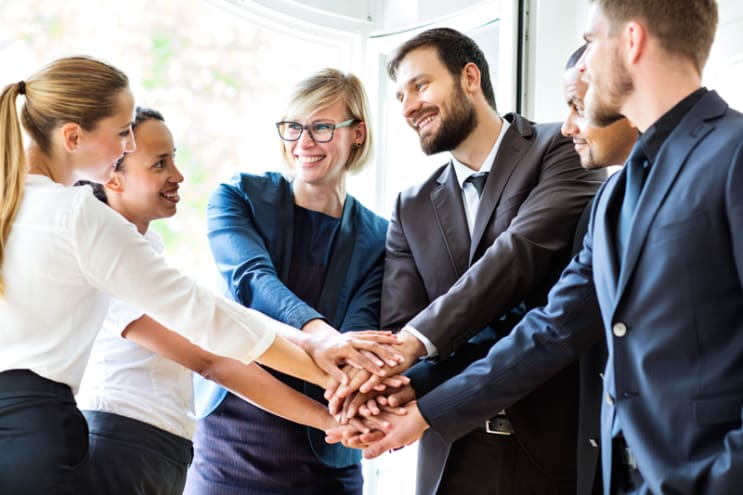 goals
The MBA curriculum
Deepen and develop teamwork and leadership skills.
Improve communication and empathy skills, as well as the negotiating facility.
Obtain the necessary skills and abilities in the field of coaching to obtain the best results.
Establish, manage and control the key financial elements of the company.
Have a global vision and, thus, promote critical thinking.
Know all the departments of the business and work skillfully in them.
Strengthen skills to face daily work and strengthen professionals in their work to accompany others in their development and social integration.
Know the meaning and scope of Emotional Intelligence and its different applications in various disciplines.
Know in depth the functioning of the human brain and its involvement in the development of emotions and reason.
Efficiently manage ICT and implement them in the development of our skills.
Know the strategic tools of communication, control, quality and organizational change.
Know and put into practice the different methods and strategies of NLP within personal and professional practice.
Develop leadership skills in teamwork.
Assess and implement adequate corporate social responsibility management.
Professional outings
The MBA
Four degrees
At the end of your studies, you will obtain four degrees issued by the European Business School of Barcelona endorsed and certified by the Isabel I University:
MBA - Master in Business Administration and Management
Master in Coaching, Emotional Intelligence and NLP
Diploma of Specialization in Coaching and NLP
Business English Program Certificate
All our training programs are accompanied by an optional Business level English course, which will allow you to work in an international work environment. In the case that you do not take it you will get a triple degree.
Curriculum
The MBA
Block 1. Business Strategy
Block 2. Corporate Communication
Block 3. Negotiation Techniques
Block 4. Coaching
Block 5. NLP (Neurolinguistic Programming)
Block 6. Marketing
Block 7. Emotional Intelligence
Block 8. Emotional Intelligence in Organizations
Block 9. International Accounting
Block 10. Human Resources Management
Block 11. Commerce
Block 12. Public Relations
Block 13. Supply Chain Management
Block 14. Financial Management
Block 15. Corporation Tax
Block 16. Personnel Management and Management Skills
Block 17. Labor Advisory in HR
Block 18. Commercial
Block 19. Corporate Social Responsibility
Methodology
In order to combine personal and professional life, the double MBA degree
Once registered, you will be able to access the Virtual Campus with all the academic resources you need, through which you will obtain a permanent communication between the other students and the professors, you will access discussion forums, you will be able to complete the training in English for executives, you will access the Campus ENEB to meet all your colleagues, among many other possibilities.
Evaluation
Constancy is one of the axes in your training plan. Through the self-assessments that will be provided through the Virtual Campus you can consolidate the knowledge acquired. To pass all the subjects, it is essential to deliver a final paper for each subject. When your team of tutors has evaluated you, you will be able to see your note in the Virtual Campus. Likewise, a document will be sent to your email explaining in detail all the points of your case study.
In the evaluation, your tutors will assess the following aspects:
Presentation of the exercise, design, visual richness and spelling.
Development of the work, complexity of the statement, logic and coherence in the results obtained in the practical case.
Added value in the analysis and development of the proposed case.
It should be remembered that all self-evaluations are voluntary and do not compute for the final grade for each of the subjects.
You can check the rest of the ENEB training programs - Barcelona European School

Start date: To choose
Duration: 24 months
Price: € 8,400
The price with scholarship is 299 euros.
Deadline: Contact
Last updated Mar 2020
About the School

ENEB es una escuela de negocios especializada en formación de Máster y Posgrado de alto rendimiento basada en metodologías pedagógicas a distancia. ENEB imparte varios programas de referencia de carác ... Read More
ENEB es una escuela de negocios especializada en formación de Máster y Posgrado de alto rendimiento basada en metodologías pedagógicas a distancia. ENEB imparte varios programas de referencia de carácter internacional en España y Latinoamérica, formando a altos cargos en toda la comunidad hispanohablante.
Read less