Program Description
Programme overview
The WBS MBA programme, accredited by the Association of MBAs is the School's flagship academic programme and is renowned the world over. The programme uses a combination of cutting-edge theory and guided practical application to develop the skills you need to be a great manager and leader both within Africa and also globally. You will develop your networks both through the other MBA students and also through interactions with organizations that you investigate as part of your group learning projects. The interactive learning experience will assist you to gain a heightened level of self-awareness and by so doing develop your interpersonal skills.
Curriculum
Key features
One year full time or two years part-time
Offered in three formats

Full time – 08:30 to 16:30
Part-time weekday – two evenings a week – 17:30 to 21:00
Part-time Saturday - 08:00 to 15:00
Part-time – Modular format – 10-day blocks (June Intake )

Independent study/research component – choice of four types of projects
Leadership Quest guided study on how to become the best leader you are capable of becoming
Global study tour – a choice between local and international destinations. Please note this is compulsory.
International exchange programme for students to study electives at international business schools
Core courses
Management & Financial Accounting, and Finance
Economics for Business
Technology and Operations Management
Strategy
Organisational Design and Development and People Management
Critical Enquiry Skills
Business Society and Collective Action
Marketing in a Connected World
Finance and Investment Decisions
Entrepreneurship
Business Integration
Case Competition
Electives Areas:

Dynamic Economies and Innovation
Managing for Sustainability
Finance
General Management
Leading Organisations
*Please note, electives will run when there are 25 or more students in attendance.
Entry requirements
4-year degree (NQF 8) OR 3-year degree plus PG-Dip (NQF 8)
Post-university work experience: A minimum of 3 years for the full-time programme, 4 years for the part-time programme
Acceptable GMAT, NMAT score OR APIL test. For booking the APIL test, contact Helen Martins on 011 717 3928 or TestBookings.wbs@wits.ac.za
Mathematics: A level of competence equivalent to the requirements of the SA Matriculation certificate
SAQA Evaluation (International qualifications only) prior to application. SAQA Helpdesk: 012 431-5070 or go to http://www.saqa.org.za
Proof of English language proficiency (for students who have not studied at tertiary level in English)
Recognition of Prior Learning (RPL) candidates is required to write the NMAT test. Visit http://www.nmat.org.in/africa/ for more information.
Global study tour
Part of the MBA includes a Global Study Tour. Students have a choice of going on an international study tour or a regional study tour. The cost of the international study tour is approximately USD 5 500 and the regional study tour approximately R31 000.
In the past, international study tours have included countries such as Brazil, Chile, and Argentina. Other popular destinations are in the East, including China, India, Singapore, and Malaysia. Further information on the regional study tour is to follow.
Please note, the tour is a compulsory requirement of the MBA. All students are obliged to participate in a study tour in order to graduate.
More information on quotations and information related to different global tours may be obtained from:
Qawekazi Ademeso
Travel Coordinator
Tel no: +27 11 717 3857
Email: qawekazi.ademeso@wits.ac.za
Class options
Duration
MBA Full-Time: 1 year
MBA Part-Time: 2 years
Intakes
January Intake ( Applications open mid MAY 2019)


Full-Time: 5 days a week, all day sessions from 08:30 – 16:30
Part-Time Weekday: 2 evenings a week from 17:30 – 21:00
Part-Time Saturdays: Saturdays from 08h00 – 16h30

June Intake (Applications open 15 February and close 15 May 2018)


Part-time modular format: 7 blocks of approximately 12 days each
Admissions
wbs.marketing@wits.ac.za
Disclaimer
Disclaimer: Cancellation of programmes by WBS
WBS is entitled to cancel or change the date of delivery of a programme without notice and for any reason without incurring any liability to individuals who have applied or are enrolled on the programme or any funders of such individuals ("participants" or "funders of participants").
Without derogating from the aforesaid, and insofar as it possible, WBS will provide the participants or funders of the participants with 30 (thirty days) days written notice of any cancellation or changes in the dates of delivery of the programme.
Insofar as the programme is canceled or rescheduled prior to delivery of the programme then in that event the participants and funders of the participants will not be charged the full programme fees.
Last updated Mar 2019
About the School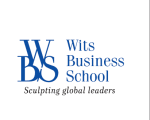 Wits Business School is the graduate school of business administration of the University of the Witwatersrand, one of the top tertiary institutes in Africa. The School offers a variety of postgraduate ... Read More
Wits Business School is the graduate school of business administration of the University of the Witwatersrand, one of the top tertiary institutes in Africa. The School offers a variety of postgraduate academic programmes and executive education programmes as well as weekly public seminars. WBS also designs tailor-made, in-company programmes, partnering with client organisations to develop management capacity. With a full suite of programmes on offer, WBS delivers innovative, transformative, and immersive learning experiences using generative thinking methodologies.
Read less