Program Description
The IUJ MBA
Global Perspective for Global Managers
From our vantage point in the heart of Asia, we offer a unique perspective of the world in a lively global setting. At the International University of Japan, our culturally diverse campus, coupled with our location and our insight into Asia, will enrich your educational experience. After two years at IUJ, graduates have not only an MBA, but a unique global perspective, real-world international management experience, and a powerful business network in Japan and in the 80 other countries worldwide where IUJ alumni are government and business leaders. This is the IUJ advantage.
Study on Emerging Markets. The IUJ MBA Program is placing a stronger emphasis on emerging markets with a special focus on China, India and other markets in Southeast Asia in its curriculum. GSIM highlights Japan's increasingly important role in the growth of new and sustainable business efforts in this region and their importance in overall global competitiveness.
Demand for IUJ Graduates. IUJ graduates are more qualified than the average MBA. They have worked with Japanese and multinational companies during their MBA program. They also have the experience of living and working with classmates from over 50 countries, many of whom are accomplished, businesspeople and public servants. International orientation and cross-cultural communications skills, when combined with a world-class practical education and proficiency with the most advanced technology, make IUJ graduates highly attractive to employers. The IUJ experience is both Japanese and international. IUJ's location in Japan is ideal for an MBA program with a distinct Asia focus. IUJ's rural location allows students to experience the wonders of traditional Japanese culture. Cosmopolitan Tokyo, arguably the most fun, and definitely the trendiest city in the world, is easily accessible via bullet train. Students have academic and business opportunities in this world financial center.
Our MBA puts top priority on your business career. Passport to your chosen career opportunities, top companies recruit IUJ MBAs. Support from a global network of Alumni, world-class faculty, regional communities, multinational corporations, and governments. Move to exciting management careers in Finance, Marketing, IT, HR, Accounting, Operations, Consulting, General Management, and More.
Why an MBA from LUJ
We are the only Business School in Japan to be included in the Economist Intelligence Unit's prestigious "Top-100 B-Schools of the World" ranking for the last five years running
We have a World class faculty with wide business experience, who is partnering with Local, Regional, National and Multi-national companies for research and class-based projects.
The real experience of cultural diversity in all classes
We have more than 35 exchange partners around the world, including top schools in the US, Europe, and Asia
Outstanding language programs for both English and Japanese proficiency
A State-of-the-art E-Lab
All housed in a residential campus, in the heart of Japan's beautiful Snow Country.
MBA Program Structure
The MBA program at IUJ is designed to give students a wide range of experience and knowledge suitable for their future careers. The first-year curriculum consists of required basic core courses.
MBA professors regularly conduct research and consult with sponsoring companies, government organizations, and the local community, including Niigata's prefectural government. Students are exposed to some of these activities in several ways during the two-year MBA program.
In the second-year curriculum, the MBA research report is the only core requirement, thus giving MBA students plenty of flexibility to concentrate on the areas of their interest. MBA students can elect a "concentration area" from Finance, Marketing, Management, or IT/OM, if so desired, to position themselves for a future career. To declare a concentration area, students must take at least 12 credits from that area. 48 credits are required for the degree.
Minimum Qualifications for Admission
The Graduate School of International Management considers individuals with one of the following qualifications to be eligible applicants:
Those who hold, or are about to receive, their bachelor's degree from an accredited four-year college or university and who have completed a minimum of sixteen years of formal schooling.
Those who hold a bachelor's degree in a country where less than 16 years of formal schooling is required for completion of that degree program and who have one or more years of research experience subsequent to their bachelor's degree at an academic institution; minimum age of 22. (An official letter attesting to the academic research experience is required as part of the application documents.)
In some cases, those who hold a bachelor's degree from an educational institution in a country where 15 years of formal schooling is required for completion of that degree program but have no research experience may be regarded as eligible applicants based on their undergraduate performance.
Those who have completed two years of education beyond secondary school (such as junior college or vocational school), have more than two years of work experience, a minimum age of 22, and submit an additional essay on the topic of "unique features of my work experience and how they contribute to the MBA program or E-Business Management Program at IUJ."
GSIM, IUJ Earns AACSB International Accreditation
From February 20, 2018, the Graduate School of International Management (GSIM), IUJ has proudly obtained accreditation from AACSB International, the world's leading authority on quality assurance of business schools.
Please refer to the AACSB General announcement, AACSB's Newsroom, and the Regional announcement which has been sent to around 100 reporters across our immediate region by AACSB.
IUJ has become one of the four AACSB accredited universities in Japan up to date, and the first accredited English-medium university in Japan, offering graduate degree programs.
About GSIM's AACSB Journey
GSIM started its AACSB accreditation journey in 2014.
Since then, GSIM has undergone significant transformations in its mission, policies, curriculum, assurance of learning, faculty research and sufficiency to comply with AACSB standards.
In July 2017, GSIM submitted its final report to AACSB. In November 2017, three peer review team members visited our campus. GSIM is now one its way to make continuous improvement.
"The whole school is excited about obtaining AACSB Accreditation, through which we are committed to providing a high-quality education while striving to reach our highest potential in the future," said IUJ President Hiroyuki Itami, and IUJ GSIM Dean Wenkai Li.
"We would like to thank our AACSB mentor, peer-review team members, and AACSB chief executives and staff for their immeasurable help and guidance. We also would like to thank the excellent and tireless work by GSIM students, alumni, faculty, staff, IUJ senior leadership, and other stakeholders."
Kiyo Ogushi (MBA Class of 1992), President and CEO of Fuji Xerox Learning Institute, Honored as 2019 AACSB Influential Leader
The fourth annual initiative recognizes 33 business school graduates creating lasting impact in the world.
[Minami Uonuma, Niigata] (February 5, 2019)— The International University of Japan announces that Ms. Kiyo Ogushi (Class of 1992) is one of 33 business school graduates honored by AACSB International (AACSB)—the world's largest business education alliance—as the 2019 Class of Influential Leaders. The annual challenge recognizes notable alumni from AACSB-accredited schools whose inspiring work serves as a model for the next generation of business leaders.
Ms. Ogushi, nominated by IUJ's Graduate School of International Management, currently serves as President and CEO of Fuji Xerox Learning Institute. She has 24 years of experience in leadership and organizational development, change management initiatives, and talent development. Ogushi's educational and training consulting expertise has touched many Japanese corporate leaders, helping them to reach global standards of management and leadership skills. Similarly, she is a role model for the next generation of coaches and trainers, helping their careers to flourish. Also, as a president and CEO of a company in Japan, she is able to inspire other Japanese female staff to become leaders in their fields.
Her work lives on through the various programs being implemented by the next group of coaches whom she identifies and inspires enabling their continuous development.
"IUJ is proud that one of our outstanding MBA graduates has been honored by AACSB as an influential leader in our inaugural year as an AACSB accredited program," said Dr. Wenkai Li, IUJ's business school dean. Kiyo Ogushi responded "It is my honor to have such an opportunity to be recognized as an influential leader. I am humbled."
"AACSB is honored to recognize Kiyo Ogushi and applauds her achievements at Fuji Xerox Learning Institute as a leading example of business education as a force for good in the world," said Thomas R. Robinson, president and CEO of AACSB. "The diversity of backgrounds, industries, and career paths of the 2019 Class of Influential Leaders demonstrates that AACSB-accredited schools are preparing graduates to succeed wherever their passions may take them."
Now its fourth year, the Influential Leaders challenge has recognized almost 200 business school graduates for creating lasting impact in business and society. All honorees are have earned an undergraduate, graduate, or doctoral degree from one of the more than 800 AACSB-accredited business schools worldwide. For more information on the Influential Leaders challenge, and to view a full list of honorees, visit www.aacsb.edu/influential-leaders.
Last updated Mar 2019
About the School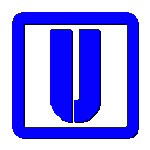 When the International University of Japan was founded in 1982, its mission was to develop future leaders with a high level of specialized theoretical and practical knowledge, as well as understanding ... Read More
When the International University of Japan was founded in 1982, its mission was to develop future leaders with a high level of specialized theoretical and practical knowledge, as well as understanding and empathy toward the world's variety of cultures, enhancing their ability to contribute to the global society.
Read less