Program Description
Master of Business Administration
The Master of Business Administration (MBA) program from UCW Vancouver will prepare you for leadership on the global stage. This program is accredited by ACBSP. You will take the most challenging situations in your stride, apply pragmatic solutions to problems you encounter and ultimately drive the success of an organization with your informed decision-making.
The MBA degree program has been refined to allow you to acquire more specific knowledge and skills in one of three areas by choosing their three elective clusters from one of the following subject areas: marketing, finance or leadership. Our MBA program also includes relevant digital components. We collaborate with digital leaders such as Salesforce (Trailhead), Tableau and IBM to keep our students updated with upcoming technological trends. The program includes the option to do a major research project designed to showcase your newly learned skills in a real-world setting or a strategic management course. Additionally, students may take an optional work experience module.
Why an MBA?
Learn to construct strategic responses to business challenges and opportunities.
Assess the ethical implications of business activities.
Develop, implement and evaluate solutions to business problems.
Formulate business decisions and systematic analysis that reflects critical thinking.
Demonstrate effective skills to collaborate with diverse groups of people.
Lead teams through the resolution of problems and completion of projects.
Integrate personal values and perspectives into your problem-solving, taking responsibility for your decisions.
Communicate ideas persuasively as a result of a thorough analysis of information.
Gather, analyze and distribute information in a business context.
Class Profile
UCW brings together students from all over the world, which leads to an enhanced learning environment. Students not only learn from program leaders but from each other. Students present different insights into topics, depending on their culture and background.
Employability
100% Graduate Employment within 6 Months
88% have secured employment within 3 months of graduation
67% have secured employment within a month of graduation
Our alumni work for some of the world's leading organizations such as:
Siemens
Scotiabank
EmpowerID
Sigamlux
Oakville Trading

Nestle
SoftMoc
The Marketing Kangaroos
Danone
Walt Disney World

Course Structure
Tier 1: Analytical Foundations
The Tier 1 courses are your entry to the MBA program. They establish the basic university skills of research and writing while providing you with a theoretical and practical basis for what follows in the program.
Managerial Accounting
Business Environment, Ethics & Strategy
Leadership in the Global Context
Human Interfaces
Tier 2 Management Principles & Practices
The Tier 2 courses begin to explore the functional areas of organizational operations. These courses expect a more advanced level of study than do Tier 1.
Financial Management
Marketing Management
Operations Management
Human Resource Management in the Global Environment or Canadian Human Resource Management
Research Methodologies & Inquiry
Tier 3 Business Applications
The Tier 3 courses will give you the depth of knowledge necessary to make you a qualified practitioner in the field.
Consulting Practice
Project Management
Two (2) electives
Tier 4 Integration & Implementation
Consulting/Research Project or Strategic Management One elective
Elective Clusters
You now have a choice. You can select electives from different tier elective pools as you progress through your degree program. You can select three electives from one of the elective clusters in Marketing, Finance or Leadership, to gain specialized skills and knowledge. Currently, the following elective courses are available:
Leadership
Change Management
Negotiations
Leadership and Decision Making
Marketing Management
Digital Marketing Strategy
Marketing Promotion
International Marketing
Financial Management
Investment Analysis and Management
Personal Financial Planning
Global Financial Institutions Management
Business Courses Powered by the Latest Technology
Tableau, Salesforce, and IBM Design Thinking have been incorporated into the Master of Business Administration program courses at UCW as the university continues its evolution towards becoming Vancouver's tech-business university. Students are able to learn from these experts helping them to solve complex business problems with the help of technology.
Tableau
Tableau, a powerful data visualization tool used in the business intelligence industry, has been incorporated into UCW's Business-650 (Business Analytics) course.
Salesforce
Salesforce is an online solution for customer relationship management (CRM). It gives all departments within a company, including marketing, sales, commerce and service, a shared view of their customers with one integrated CRM platform. Salesforce has been incorporated into Marketing-621 (Marketing Management).
IBM Design Thinking
UCW has created a new course about entrepreneurship that launched this term. Business-641 (Entrepreneurship) incorporates IBM Design Thinking into the MBA program. The IBM Design Thinking model is a scalable framework aimed at big enterprises that uses three principles to solve complex problems creatively.
Work Experience
Integrated work experience for MBA students is available as an option. You can do one or two terms of work placement during your MBA studies. This part of the course is designed to provide supervised practical experience where students can apply the skills they have developed during the MBA program. If you wish, you will be able to take this option in your second and/ or third MBA term (35 hours per week for 12 weeks) to prepare you to successfully find a work experience position.
The Campuses
UCW has two easily accessible campuses in downtown Vancouver: 626 West Pender St. in the historic London Building and Vancouver House (opening in July 2020).
Our campus at 626 Pender Street is located only steps away from public transit, including the Waterfront SkyTrain Station, bus routes and the SeaBus terminal. The vibrant and lively neighborhood is full of restaurants, stores, entertainment options, shopping centers, and gym facilities.
Our new campus, Vancouver House, is located in one of the highest-profile developments in Vancouver's recent history. The campus will include more than 90,000 sq. ft. in the iconic Vancouver House Development, a globally recognized project designed by architect Bjarke Ingels of BIG.
UCW Vancouver House will be able to accommodate more than 3,400 students with the first term in the new facility expected to be July 2020.
Many of the world's biggest companies have offices within walking distance of our downtown campus, providing students with unparalleled access to a network of prospective employers.
Vancouver has been named the third most liveable city in the world by The Economist and that liveability is evident as you stroll through the bustling scenic city.
University Canada West's online programs are ideal for those looking to up skill without compromising their busy schedules. The flexible learning method will allow you to fit studying around your work and family commitments. You will benefit from access to a range of high-quality online learning resources such as video lectures, online forums and one-to-one time with your lecturer.
Benefits of studying online
Studying online brings a variety of benefits such as providing the freedom to fit studying around your daily commitments. With access to HD video lectures and course materials, you won't feel any less prepared than those who've studied on campus.
Online study is becoming increasingly popular because it allows you to obtain an academic qualification and significantly enhance your employability without putting your life or job on hold.
Experienced Faculty
Our faculty are experienced in both education and industry – professionals who have excelled in their field – and who use this to your advantage. They will provide you with case studies, a context for your study, even stories about their time on the job – anything and everything that will give you a more complete understanding of the industry you wish to enter.
Our faculty are superb teachers who are able to nurture new talent by developing strong relationships with their students, and proficient in real-world applications.
They are more than teachers: they also have extensive first-hand experience in business and maintain strong ties to Canada's leading companies in order to provide you with real-time insight.
Career Services
The UCW Career Services department was created to facilitate an engaging partnership with students and alumni as they transition from higher education into the workforce environment and beyond. Through these partnerships, Career Services will bridge the gap of employers' needs and employment opportunities for our students and alumni.
Career Services includes resources and workshops in group and one-to-one settings, but are not limited to assistance with:
Resumes and cover letters
Interviewing skills
Job search techniques
Networking and volunteer opportunities
Career advising
Career exploration
Personal branding on social media/LinkedIn
Job fair preparation
Career panels
Accessing the hidden job market
Internship resources
Career treks
Career fairs
Student Services
At UCW Vancouver, we pledge to support you every step of the way with student services staff who will answer any questions you may have. They'll provide you with resume advice and even help you prepare for job interviews.
Through Student Services, students can access:
Writing and Numeracy Coaches
Academic Advising
Campus Information Sessions
Workshops and Seminars
Student Life and Student Committee Events, such as holiday parties, end of term socials, movie nights, and much more.
Entry Requirements
A Bachelor's degree from a recognized university, with a cumulative GPA of 3.00 out of 4.33 scale (or equivalent) or better and
Have one of the following additional requirements:
Acceptable score on a Graduate Management Admission Test (GMAT) or the Graduate Record Examinations (GRE) that has been written in the last five years.
An appropriate Canadian professional designation or equivalent international designation (e.g. CPA, CA, CGA, CMA, CHRP or P. Eng.).
A Bachelor's degree in Business Administration (BBA) or Commerce (BComm) or equivalent.
A minimum of two (2) years documented professional or management experience.
Applicants who do not hold all of the above academic and professional requirements may also qualify for entry to the MBA Program after completing the MBA Foundation program.
English Proficiency
English is the language of instruction at UCW Vancouver. If your first language is not English, you must submit proof of English Proficiency such as an academic IELTS score of 6.5 or better with a minimum of 6.0 in the writing band, or equivalent.
Duration and Fees
Start dates: Fall (October), Winter (January), Spring (April), Summer (July)
Duration: Two years
Fees:

$23,400* (Domestic)
$35,100 (International)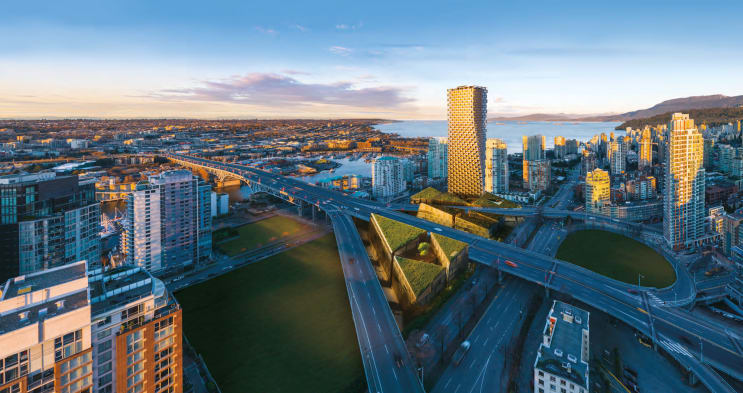 Last updated Sep 2020
About the School

UCW Vancouver is a University with a clear vision — to be a leading, respected independent University in Canada and abroad, known for innovation and effectiveness in preparing motivated students for p ... Read More
UCW Vancouver is a University with a clear vision — to be a leading, respected independent University in Canada and abroad, known for innovation and effectiveness in preparing motivated students for professional-level careers and societal leadership. UCW Vancouver transforms students into leadership-ready graduates for communities around the world.
Read less