MBA with a specialism in Leadership Studies
Home ›
MBA ›
MBA with a specialism in Leadership Studies
Program Description
Why this course?
The MBA with a specialism in Leadership Studies has been developed by Strathclyde Business School (SBS) and the Leadership Trust Foundation (LTF).
Our aim is to develop directors and high-potential managers into outstanding leaders in their own specialist business fields. The programme is valuable for those in the private, public and voluntary sectors.
Good leadership skills are essential for directors and senior managers to run their businesses effectively. With the challenges of the 21st century, these skills are now even more in demand.
Specialist features
The course structure combines an understanding of business functions, strategy and strategic thinking with an understanding of the leadership process and the practical development of leadership skills.
You'll enhance your self-awareness, self-control and self-confidence through personal experience of practical leadership and teamwork situations.
We provide you with an innovative range of learning approaches to suit your own circumstances and you'll gain a unique mix of practical leadership skills from one of Europe's foremost leadership development organisations.
We offer the academic depth and rigour expected of a top university business school.
Benefits of the MBA with a specialism in Leadership Studies
For you
You'll gain a better understanding of yourself and how others perceive you in your leadership role.
Exposed to key business management and leadership theories and practices, you'll have an unparalleled opportunity to develop your strategic and behavioural leadership skills.
You'll gain a greater understanding of business management and will be able to lead your people more effectively, and will have the opportunity for networking through an outstanding international alumni network.
We have thousands of members worldwide, many of whom have reached the highest positions in their fields.
For your organisation
By supporting your directors or managers on the MBA in Leadership programme, you'll be helping determine the long-term success of your organisation.
A survey conducted by an independent consultancy on behalf of The Leadership Trust Foundation found that strong leadership qualities are the most important factor for achieving optimum performance at the board and senior management levels.
Flexible study routes
The MBA with a specialism in Leadership Studies can be taken as part of the Flexible Learning route. It's designed to fit with your demanding work responsibilities.
Usually, you'll take the course part-time on a modular basis over three years but it can also be taken from between two years and six years.
Based on the core curriculum of the Strathclyde MBA, the programme uses a combination of formal courses, self-study through supported distance learning, practical training and project work.
Accreditation
Less than 1% of business schools in the world hold "triple accreditation", and Strathclyde is one of them. The three international accrediting bodies are:
The Association to Advance Collegiate Schools of Business
The European Quality Improvement System
The Association of MBAs
To gain accreditation by one of these bodies is an achievement in itself. To gain accreditation by all three bodies is a truly outstanding accomplishment and one we're proud of.
Association of Masters of Business Administration (AMBA)
You're eligible to join AMBA after enrolment on an MBA course.
Entry requirements
Our selection process is designed to identify talented professionals from a wide range of academic, business and cultural backgrounds.
While there are formal requirements for entry listed below, we take into consideration:
your potential
your interpersonal and team working qualities
the range and nature of your managerial experience
In order to assess these skills, we ask you to complete a number of essays outlining your experience and aspirations alongside references supporting your work experience and academic record.
We may ask you to undertake a formal interview to discuss your achievements and aspirations. We would encourage you to visit the school or centre you're applying to and to ask as many questions as you need to clarify your decision.
Qualifications & experience
For entry to the MBA with a specialism in leadership studies programme you must:
hold a degree from a UK university or equivalent academic qualification from a comparable non-UK institution. If you studied for your undergraduate degree at a non-UK institution we will need a copy of your degree transcript. Professional qualifications will also be considered. be at least 28 years of age. have a minimum of three years' full-time postgraduate experience where the management of people and resources has played a significant role. Admissions testing
Although the Graduate Management Admissions Test (GMAT) is not a standard requirement of our admissions process, strong verbal reasoning and numerical abilities are critical for the MBA and we may ask you to undertake such a test.
Competence in English
The MBA programme is highly interactive and requires a high level of competence in English speaking, writing, reading and understanding.
A minimum score of 6.5 in IELTS is required for applicants whose first language is not English. We may consider applicants who fall slightly below these standards if they're willing to undertake a pre-sessional study.
Computer competence
In order to undertake the Diploma/MBA, you need to be competent in word processing, the use of spreadsheets and in report writing.
The application process
Completed application forms are considered by the Admissions Committee as they're received.
You're encouraged to submit your application form and all the supporting documentation as soon as possible. Once all the details are with us you should receive a decision within three or four weeks of application.
Exemptions
If you've undertaken courses at The Leadership Trust Foundation that are common to the MBA with a specialism in Leadership Studies programme within the past three years, you may be granted exemptions provided you fulfil the course requirements for written assignments.
If you have completed a Strathclyde Diploma in Business, DMS, CNAA Diploma in Management Studies or a CIMO or Open University qualification, you may also be eligible for exemptions.
If you've completed the Strathclyde MSc in Business and Management (MBM), you may upgrade to the MBA with a specialism in Leadership Studies.
Applications for exemptions, which carry fee reductions, will be considered on an individual basis and the final decision will rest with the Exemptions Committee.
Careers
We recognise that career development is one of the main reasons why people invest in an MBA. The MBA job market offers plenty of global opopportunitiesut can be complex and challenging.
That's why we also offer a dedicated careers service for MBA students. You'll get career planning and skills development as well as unlimited access to personal advice and coaching. Our careers service is delivered in-house and by a team of top consultants.
We work with you to complement your own proactive job search efforts too. We help you use your own career background and strengths to progress to your next career move.
You'll gain the understanding and tools to develop your personal, strategic career plan, as well as the self-marketing and communication skills to make effective applications and impress at interview.
You'll have the knowledge of the global job market and a range of contacts to make it work for you.
Career & Professional Development Programme
Our professional development programme is delivered in four modules throughout the year. Each is a week long and they're held in October, November, January and February. The programme includes:
CPD 1
Introduction to strategic career planning and how to get the job you want
Creating a personal profile (to be published on our profile site)
Presentation skills workshop
Networking skills, including social media
The Glasgow Challenge
CPD 2
Personal skills audit
Setting career development goals
Self-branding/self-presentation (CVs, cover letters and applications)
Supporting resources
CPD 3
Company visits and industry presentations, including alumni
The Scottish MBA Careers Event
CPD 4
Practical interview and assessment centre sessions
Throughout the year, there will be additional workshops, master classes and company presentations.
Dedicated careers resources
You'll have access to a library of MBA-specific information and resources through our Careers Portal. This offers:
company and market information, both UK and global
vacancies all over the world
links to top MBA sites
Where are they now?*
MBA graduates' job titles include:
Audit Manager
Business Consultant
Business Development Manager
Change Project Manager
Chief Executive
Director
Head of Operations
Managing Consultant
Operation Manager
Quality Manager
Senior Accounting Manager
Quality Manager
Regional Finance Manager
Employers include:
Cisco
Deloitte
EDF Enegery
Glasgow City Council
HSBC
KPMG
NHS
Scottish Power Renewable
Thermo Fisher Scientific
Vets Now
*Based on the results of the national Destinations of Leavers from Higher Education Survey (2014/15 and 2013/14).
Last updated Sep 2019
About the School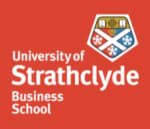 Strathclyde Business School(SBS)is a pioneering, internationally renowned academic organisation that shapes anddevelops the business minds of tomorrow. Strathclyde is one of a small percentage worldwi ... Read More
Strathclyde Business School(SBS)is a pioneering, internationally renowned academic organisation that shapes anddevelops the business minds of tomorrow. Strathclyde is one of a small percentage worldwide to be triple accredited, holding accreditation from the international bodies, AMBA, AACSB and EQUIS.
Read less
Glasgow ,
Athens ,
Zürich ,
Singapore ,
Dar es Salaam ,
Manama ,
Kuala Lumpur ,
Petaling Jaya ,
Muscat ,
Muscat ,
Dubai ,
Abu Dhabi ,
Milan ,
Munich ,
Beijing ,
Toulouse
+ 15 More
Less