Program Description
Earn your MBA on two continents and complete a top class internship in Luxembourg
The MBA with Internship program is designed for young graduates with or without work experience from abroad or from Luxembourg. This program eases the entry of students into the professional life as well as facilitates young professionals to switch careers.
The program starts in mid-August and is completed in 18 months. For students who have not yet taken courses in economics, statistics or management, intensive preparatory courses are offered during July and August.
What sets us apart from other programs?
American MBA, AACSB Accredited, and all courses taught in English
Faculty: from the main campus in Fairfield, CT, USA and practitioners with strong theoretical qualifications from Luxembourg
6-9 month paid internship supported by individual coaching. Alternative: an extensive project of personal choice, e.g. creating your own company.
International student body coming from over 50 countries
Option to add courses in the US on Sacred Heart's main campus in Fairfield, CT
Non-EU/EEA students graduating with an MBA can obtain a work permit in Luxembourg under certain conditions.
SHU has a roster of many top companies which include firms like ArcelorMittal, ATOZ, Banque Internationale à Luxembourg, Brown Brothers Harriman, Cargolux Airlines International S.A., Lombard International Assurance S.A., PricewaterhouseCoopers, SES, and UBS. SHU and the student will work together towards the best matching between the candidate's objectives and the employer's expectations. An individual coaching program will also support this process.
Tuition is €39,000, plus the cost of preparatory courses if needed. Tuition includes textbooks used in Luxembourg. Partial merit-based scholarships are available. Living expenses are additional, budget appr. €1,100/month. During the internship, students will receive a stipend of around €1,000 per month.

Admission requirements
Bachelor's degree with a grade point average equivalent to a minimum of 3.0 on a 4 point scale
GMAT (Graduate Management Admission Test) score with a minimum of 500 (waived in some cases)
Proof of adequate English proficiency (minimum TOEFL score of 570 or equivalent) or basic English plus intensive summer preparatory course.
* Accredited by AACSB – Top 5% of business schools worldwide*
* THE Times Higher Education Listing 501-600 US University Rankings*
* Providing Excellence in Business Education in Luxembourg since 1991*
* Recognized by the Ministry of Higher Education & Research of Luxembourg*
* Ranked #4 Most Innovative Universities in the Northern USA (U.S. News & World Report's)*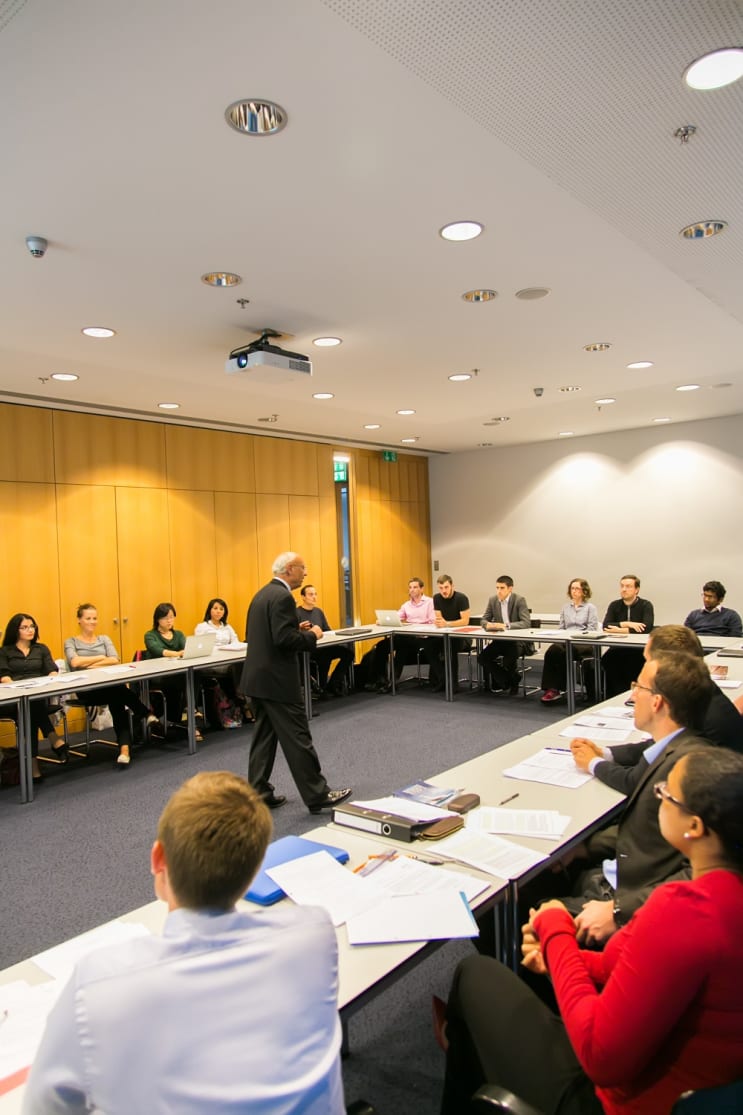 Last updated May 2020
About the School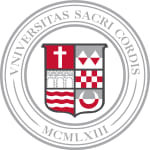 Sacred Heart's Jack Welch College of Business & Technology has been in Luxembourg for more than two decades offering graduate level programs tailored to the needs of the working individuals. The M ... Read More
Sacred Heart's Jack Welch College of Business & Technology has been in Luxembourg for more than two decades offering graduate level programs tailored to the needs of the working individuals. The MBA, AACSB accredited, is acknowledged by the Luxembourg Ministry of Higher Education and well respected by the business and finance community.Since 2012, we offer a full-time MBA with internship designed for young graduates from abroad and from Luxembourg. We have students from over forty different countries and our well-qualified faculty and staff give our program a truly international flavor that so many other business schools cannot offer
Read less
Accreditations