MBA program – Intellectual Property Management
Home ›
MBA ›
MBA program – Intellectual Property Management
Program Description
MBA program – Intellectual Property Management
Intellectual property management (IPM) is one of the key factors of modern innovation policy and competitiveness on national, regional, industry and company levels. The program is designed in cooperation with the Republican Research Institute of Intellectual Property (RNIIS) the leading Russian expert institution in this field with wide international links.

The new MBA program is designed to increase professional qualities of top managers responsible for innovations and development as well as to increase their knowledge in the fields of intellectual property (IP) formation, acquisition, assessment, rights and their legal protection.

Why the Program is unique
There are a serious lack and a great demand for specialists in IPM at all levels. RNIIS accumulated huge experience, developed research, study and assessment methods of IP and successfully implemented them both in Russia and abroad. These methods are widely used in this program. IPM is also included in Bachelor and Master Programs in business studies, which makes it outstand the traditional programs offered at Russian universities. The course of study is run in an adaptive educational environment and includes interactive methods, case studies, panel discussions, master classes of professional managers from the high tech sector.

Your benefits
● Study in a modern and renewed first private university in Russia;
● Skills in a specific and widely demanded field;
● Practical experience;
● Access to outstanding methods of research and practical application;
● Teaching by Russia's major specialists.


Program Courses

Core courses

Module 1. Innovation and Global Strategy.Regulation of IP.
● Russia in the Modern World (economy, politics, global trends and modernization)
● Government Policy
● Legal Regulation of Business
● Markets and IP Market
● Taxation
● Finance
● Accounting
● Business Analytics
● IT Technology
● Economics of IP
Module 2. Managing Innovations with emphasis on innovations and IP.
● Core Management Disciplines
● Strategic Management
● Operations Management
● Marketing
● HR Management
● Corporate Governance

Module 3. IPM
● Methods
● Infrastructure
● Project Management
● Legal Regulation of IP
● IP Valuation
● Business Valuation and Management (high tech sector)
● Financial Analysis and Management
● International Relations and Cooperation in IP


Electives

● Securities Markets/High Tech Sector
● PR, GR, SR (Scientific Relations) of an Innovation Company
● Insurance of IP
● Business Plan Development
● Logistics of Innovation Company
Language of instruction: Russian


Last updated Apr 2018
About the School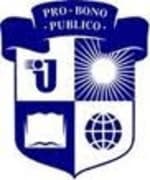 International University in Moscow IUM is the first private university in Russia, which occupies a leading position among Russian private schools. It was founded in 1991 by its current President Gavri ... Read More
International University in Moscow IUM is the first private university in Russia, which occupies a leading position among Russian private schools. It was founded in 1991 by its current President Gavriil Popov, a notable economist, politician, and the first Mayor of Moscow. The idea of this university was initially supported by the President of the USSR Mikhail Gorbachev and the President of the USA George Bush, Sr. IUM is a new type of educational institution which, while financially and legally independent, is state accredited. Accreditation certificate № 0078 of December 14, 2009. Since late 90-s BBA and MBA programs at IUM are regularly accredited by the European Council for Business Education (current accreditation valid till June 2014). Mission Our mission is to train highly qualified specialists, who are able to work in today's national and international business environment. IUM has liberal orientation. Among its basic principles is a democracy, human and multicultural values, focus on the modern world, comprehensive training, care and attention to students. IUM also supports superior quality of teaching. Among its lecturers there are renowned academics, qualified professors, and specialists, recognized visiting international professors. The most effective and advanced methods of teaching are applied. The university has solid partnership relations with several educational institutions abroad. Currently, about 1/8 of all students are international. Regular conferences, seminars, and roundtables at IUM bring up new ideas and develop creative thinking and thus improve both teaching and research activity. We offer undergraduate, graduate and post-graduate programs in the fields of business administration, economy, metropolitan administration, art business, foreign languages, law, and journalism. Campuses IUM has two campuses: the headquarters in the center of Moscow and Kuntsevo Campus close to Skolkovo Innovation Center (2 km west of Moscow Loop Highway).
Read less