Read more about this program on the school's website
Program Description
The Elmhurst MBA
We believe an MBA should be student-centered.
The way we see it, the only reason we're here is to provide you a high-value, high-impact business education. Our mission is to give you the skills and connections you need to achieve your goals in your career and in your life.
Conveniently located in Chicago's western suburbs, Elmhurst offers affordable, flexible degree options, on-campus or online. With a cohort of fellow professionals, you'll earn your MBA in less than two years of part-time work.
Areas of Specialization: Your Unique Offer
MBA students combine six core courses with four electives in their specialization, for a total of 30 semester hours.
Go where your passions lead you—and discover your competitive advantage. You'll combine your core courses with electives in your specialization.
Choose from one of eleven areas of specialization.
Computer Information Technology
Data Science
Finance
General Management
Geography and GIS
Health Care Administration
Management of People
Managerial Leadership
Marketing Research
Project Management
Supply Chain Management
Program Formats: On Campus or Online
Both our part-time programs follow the cohort model. You'll gain a network for the rest of your professional life.
On Campus. Most students are business professionals who have been in the workplace for at least three years, bringing valuable experience to the classroom.
Online. Classes are small, so professors can devote the same level of personal attention to each student. All courses are eight weeks in length, except J-Term which is four weeks.
Movement between the on-campus and online program is handled on a case-by-case basis.
The Right People on Your Side
Elmhurst faculty are experienced industry leaders who are dedicated to expanding your reach, with fieldwork, connections and hands-on experience.
Whether you study in-person or online, our program directors are always there for you—helping you negotiate everything from class selection to career direction.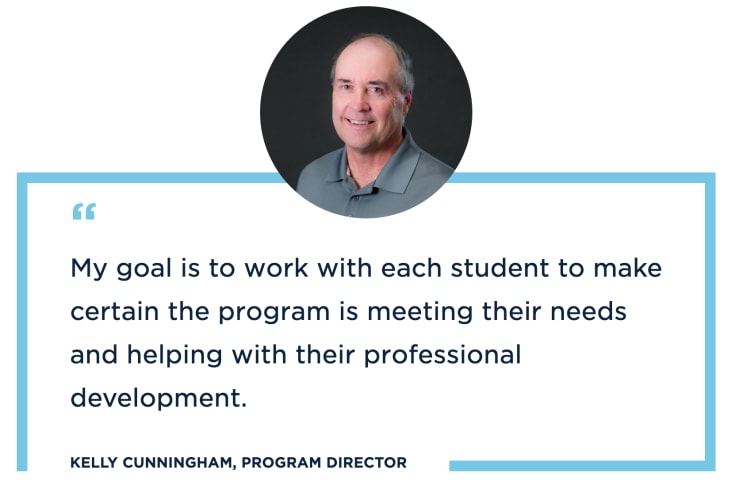 Curriculum & Course Sequence
The Elmhurst MBA requires the successful completion of 10 courses for a total of 7.50 credits, or 30 semester hours.
In the first year, you will complete a schedule of courses together with your cohort.
In your second year, you will select courses in your area of interest and study alongside students from the various cohorts.
Required Courses
MBA 500 Organizational Management
MBA 501 Financial and Managerial Accounting
MBA 502 Analytical Tools for Management Decisions
MBA 503 Marketing Management
MBA 504 Financial Management
MBA 505 Strategies for Creating a Competitive Advantage
Electives
MBA 508 Special Topics
MBA 509 Project Management
MBA 517 Sales Techniques and Selling Strategies
MBA 541 Corporate Finance
MBA 542 Investment Theory and Portfolio Management
MBA 545 Financial Statements Analysis
MBA 550 Cultural Diversity in Organizations
MBA 552 Leadership
MBA 553 Organizational Behavior
MBA 555 Negotiations
MBA 558 Leading Change Management
MBA 559 Leading Innovation and Technological Change
MBA 583 Marketing Research
MBA 584 Use of Social Media Data in Research
Admission Requirements
The Elmhurst MBA is designed for business professionals who have completed a bachelor's degree from an accredited college or university.
Candidates must complete the following prerequisites:
Financial Accounting
Managerial Accounting
Business Finance
Prerequisites can be met through the successful completion of an online course (MBA Prep 300), completed as part of the student's undergraduate coursework, or transferred from another college or university. The prep class is offered online four times a year.
MBA students must have at least three years of full-time professional business experience. The program coordinator will interview all candidates.
In lieu of a statement of purpose, applicants are asked to respond to one of the following questions:
What are your career goals? How will an MBA help you achieve these goals?
Describe one or two significant accomplishments, in the last five years, that you are most proud of and discuss why you view them as such.
What will be your biggest challenge while earning your MBA?
Learning Outcomes
Students will:
Understand and use Microsoft Excel and other technologies as management tools;
Demonstrate the analytical tools for making decisions on complex business issues and problems;
Learn and demonstrate organizational skills necessary for careers in business;
Demonstrate the ability to better assess ethical decision-making in the workplace; and
Recognize the challenges faced by businesses in a global and diverse environment and demonstrate an ability to assess whether the global strategy created and implemented is sound and ethical.
Last updated Feb 2020
About the School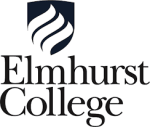 Do you want to expand your knowledge, update your skills and reach the next level in your career? Our master's programs are designed to meet the demands of the marketplace.
Do you want to expand your knowledge, update your skills and reach the next level in your career? Our master's programs are designed to meet the demands of the marketplace.
Read less