Program Description
Overview
The MBA Program in Shipping provides a general management postgraduate and post-experience education for those aspiring to or already at senior management level in organizations and equip them to perform effectively in managerial positions. Accordingly, the aim is not to pursue an academic theoretical study, but rather to enable theory to inform practice. It is a living degree which utilizes participants' work experience, but at the same time instills new skills and provides new knowledge in a real-life business environment. Thus it will develop the participants' ability to make informed decisions about their practice, broaden and deepen understanding of business and management function and processes; foster skills of business research, analysis, synthesis and creativity so as to enhance decision-making and promote organizational well-being within the context of a continually changing and competitive business environment; encourage innovation and awareness of the role of information and technology in innovation; develop awareness of ethical, social, environmental and global issues affecting management decisions.
The MBA in Shipping is a distinctive program that encompasses the study of market understanding, leadership, information technology, globalization, strategic planning, and related areas. The program adopts a holistic view of shipping, integrating commercial, technological, financial aspects, and leadership challenges. The Program curriculum is designed to equip current and future maritime leaders with the skills, knowledge, and tools they need in order to manage their business successfully.
Program Structure
The Program studies duration is 1,5 years (18 months); to qualify for the "MBA in Shipping" degree, students will be required to complete a Programme of study totaling 90 ECTS over 18 months (1,5 years).
The Program will be delivered within 3 (three) semesters. During the 1st semester, 5 modules will be provided, totaling 30 ECTS, during the 2nd semester another 5 modules will be provided, totaling 30 ECTS and during the 3rd semester, 1 additional module will be provided, along with the MBA Dissertation, totaling 30 ECTS. The MBA Dissertation is obligatory and corresponds to 24 ECTS.
Learning outcomes
Graduates will:
use a variety of analytical techniques to identify a complex business problem, generate and compare alternatives and develop a solution

select and implement the appropriate research skills and tools (information technology and / or quantitative analysis) to solve problems.

integrate their functional knowledge in applied settings (e.g. case analyses, group projects, research papers).

demonstrate knowledge relating to the concept of value creation and the role played by each functional area of the firm.

define key components of the business operating environment(s) and explain how these components impact organizational performance and decisions.

demonstrate highly effective oral communication skills in professional settings, including professional presentations and persuasive presentations. The ability to produce scientifically substantiated professional environmental assessment reports in accordance with the relevant standards.

cooperate and work effectively with others within the context of multidisciplinary and culturally diverse environments.

show the maturity, academic ability and expertise to be employed in the industry straight after graduation.
Schedule
The Course Structure of the Μaster of Business Administration in Shipping (MBA in Shipping) is as follows:
MBA570

Operations Management & Human Resources Management

MBA550

Financial and Managerial Accounting

MBA560

Marketing Management & Business Communication

MBA580

Leadership and Organizational Behaviour

SHIP540

Shipping Management and Marine safety

MBA540

Financial Management

SHIP510

Maritime Business and Economics

MBA581

Business Strategy

SHIP520

Shipping Finance and Investment strategy

SHIP530

Quantitative Methods in Shipping

SHIP550

Transport Economics

DISS600

Research Methods

MDIS600

Dissertation
Last updated Oct 2019
About the School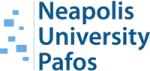 Neapolis University in Cyprus is a young yet dynamic, fast-growing university operating since 2010 in the heart of the charming town of Pafos, on the west coast of the island of Cyprus, offering under ... Read More
Neapolis University in Cyprus is a young yet dynamic, fast-growing university operating since 2010 in the heart of the charming town of Pafos, on the west coast of the island of Cyprus, offering undergraduate, graduate and Ph.D. programs in both Greek and English. Enrolling at Neapolis University in Cyprus enters students into a high standard, stimulating and enjoyable environment. The biggest advantage of Neapolis is the quality and dedication of its faculty, most of whom have considerable experience teaching and doing research in European and American Universities. Based on such faculty and on an ambitious strategy, it is quickly becoming one of the best private universities in Cyprus.
Read less