MBA in Marketing Management
Home ›
MBA ›
MBA in Marketing Management
Program Description
In today's market, the marketing department plays a major role in managing products and brands and reaching to customers besides helping the research team or product team in designing futuristic products. Marketing management is the process of developing strategies and planning for product or services, advertising, promotions, sales to reach desired customer segment. A Marketing Manager is responsible for brand audit, marketing strategy, implementation and planning, marketing project management, international marketing, and customer relationship management. The Marketing Management (MM) specialisation cover the modules on International Marketing, Customer Segmentation, Customer Relationship Management, Brand Management, Product Launch, Marketing Plan Development, Marketing Communication, Product Launch, and Management, Market Entry Strategies, and Distribution. The programme will also cover the modules on product strategies and pricing.
The one year MBA (Master of Business Administration) in Marketing Management is a comprehensive programme designed for marketing professionals who are looking forward to a great career in the marketing domain. Post completion of the programme, the learners will be awarded a Post Graduate Extended Diploma in Marketing Management from Cambridge International Qualifications, UK and an MBA in Marketing Management Universidad Catolica de Murcia, UCAM.
The students enrolling with MBA in Marketing Management will undertake the core modules on International Human Resources, Strategic Change Management, Strategic Management and Leadership and Operations Management and specialized modules on International Marketing Management, Marketing Management and 21st Century Globalisation in First Part while in the second part the students will take the module on Socio-Economic – Legal Environment and thesis work.
UCAM - CIQ Dual Certification Programme
The dual certification MBA Programme in Operations and Project Management at ESBF will be facilitated by renowned faculty with decades of experience in the domain. During the programme, the students will be exposed to industry-specific case studies, business simulations, and extempore. All the students enrol for MBA programme will have access to the library of Exeed School of Business and Finance, Ebrary access with 1000s of journals and books, regular industry leader visits and career fairs
During the programme, the student can join a sports club, entrepreneurship club, and professional development club. As a part of the programme, the students will visit innovation centres, large organisations, accelerators and promising startups across the UAE region. The student also has an option of attending an in-company career fair with participation from UAE's best companies. Post completion of the programme, the student has an option of attending the university convocation in the campus of UCAM, Murcia, Spain.
About UCAM (Universidad Catolica de Murcia) – Catholic University of Murcia
UCAM is a university with excellence based out of Murcia, Spain. Started in the year 1995, UCAM has an active student base of 21,000 learners and has an academic staff of more than 1000. The MBA programme at UCAM, Murcia, Spain is accredited by ANECA and the university is a member of ENQA, Universia, and EUA. UCAM has a strategic partnership network of more than 300 universities including Stanford, the National University of Singapore and National Technological University. UCAM has a corporate strategic partnership with industry leaders including Coca Cola, Microsoft, Soft and SAP. Consider as the University of sports, UCAM has more than 20 Olympiads as its alumni.
About CIQ
Cambridge International Qualifications is an international awarding body based out the United Kingdom. CIQ awards professionals across the world on management and technology and has a progression partnership with prominent universities across the world. CIQ is a member of the European Association for Quality Assurance in Higher Education and the programmes of CIQ are endorsed by TQUK and NCFE. CIQ is also a corporate learning partner of more than 100 organisations across the world.
Programme Outline – Part A
The part A consists of six modules out of which four modules are core while two are specialized modules. The six modules will be delivered over a period of six months. All the learners who complete part A will attain 40 ECTS which is equivalent to 120 UK Credits.
International Human Resource Management
Strategic Change Management
Strategic Management and Leadership
Operations Management
International Marketing Management
21st Century Globalisation
Programme Outline – Part B
Part B consists of a mandatory module and thesis work. The part B will last for six months duration and all the learners will complete the part A and Part B will be awarded a degree in MBA in Healthcare Management from UCAM Spain and will attain 60 ECTS (European Credit Transfer System) which is equivalent to 180 UK credits.
Socio-Economic – Legal Environment
Thesis work
Delivery – Online
The programme will be delivered through state of the art online learning system and all the learners will have access to international journals and books. All the programmes will be delivered by international faculty and student can attend the live lectures from senior international faculties by logging in the system. All the sessions will be recorded and the students can listen to the lectures in the free time. The LMS has an option for doubt clarification session and online classroom activity. The classes will be held twice a week (Sunday and Tuesday) for three hours each.
Assignment and Assessment
UCAM – ESBF follows assignment based assessment approach and the student has to submit an assignment after each module.
Intake
UCAM – ESBF follow modular/rotational intake and learners can take the admission at the start of each module. For admission support mail your inquiries to info@esbfedu.com
Last updated Jan 2021
About the School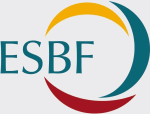 Exeed School of Business and Finance is an institution of higher learning based out of UAE, to bring in the quality education of American institutes of higher learning and British Institutes of higher ... Read More
Exeed School of Business and Finance is an institution of higher learning based out of UAE, to bring in the quality education of American institutes of higher learning and British Institutes of higher learning. Located in Sharjah, Exeed facilitates executive education, higher education and professional certifications to the professionals from various parts of the world through classroom sessions and also through its state of the art virtual learning campus known as EXEEDx School.
Read less
Sharjah ,
Sharjah ,
Oman Online ,
Saudi Arabia Online ,
Singapore Online ,
Bahrain Online ,
India Online ,
Dubai ,
Canada Online ,
Nigeria Online ,
Mumbai ,
Bengaluru ,
Abu Dhabi ,
Malaysia Online ,
London ,
Riyadh ,
Jeddah ,
Dammam ,
Al Ain
+ 18 More
Less