Read more about this program on the institution's website
Program Description
The education of business professionals involves much more than an understanding of the various disciplines of business organizations. As an MBA in Management student at Dominican College, you will master the various skills, competencies, and perspectives required for sound decision making, efficient management, and effective leadership.
These include:
Critical thinking and communication skills.
Skills in leadership and interpersonal dynamics.
Critical understanding of the global context of business.
Ability to integrate and inter-relate different business disciplines so they effectively function as a whole.
A strong sense of ethical and social responsibility.
Management of change and innovation.
Whenever possible you will experience real-world learning opportunities, through a curriculum that is relevant, integrated, flexible and dynamic.
Program Design
The MBA in Management program is a 39-credit program, with the potential waiver of up to 18 credits, which can be completed in less than 2 years.
Classes are 8 weeks long and meet on a hybrid model basis, using a combination of face-to-face and online classes. The classroom component is on weekday evenings.
Join the program at the beginning of any of the six accelerated sessions.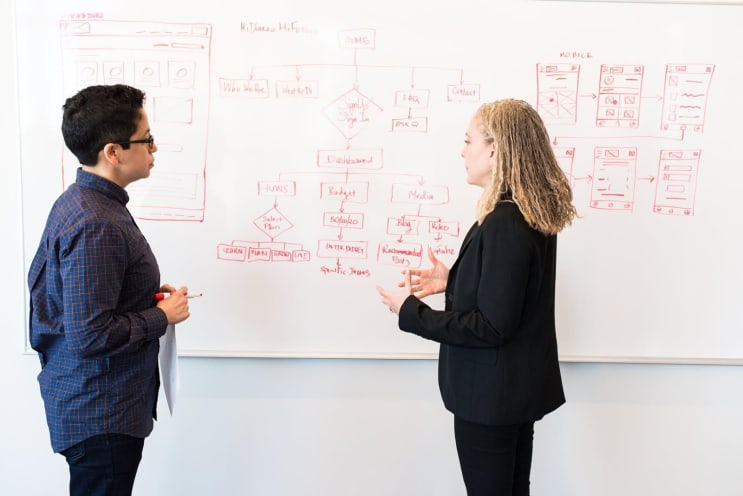 Christina Morillo / Pexels
Curriculum
Foundation
MB500 - Critical & Ethical Decision Making
MB503 - Economics for Managers*
MB505 - Marketing for Managers*
MB508 - The Global Manager*
MB509 - Management of Technology*
MB515 - Financial Decision Making for Managers*
MB520 - Management & Organizational Behavior*
Electives
MB604 - Operations Management
MB606 - Human Resource Management
MB607 - Dynamics of Effective Leadership
MB608 - Quality Management
MB609 - Advanced Strategic Management
MB610 - Project & Portfolio Management
MB611 - Managers & the Law
MB612 - Managing Innovation & Change
MB613 - Organizational Communications
MB614 - Current Topics in Management
Capstone
MB705 - Business Model Analysis
*Course can be waived based on a student's undergraduate academic experience and work experience.
Job Opportunities
An MBA in Management provides excellent career preparation since managers are needed in every type of business. Career opportunities are also available in specific areas of management, such as:
Human Resources Management
Marketing Management
Operations Management
Supply Chain Management
An MBA in Management can also lead to a successful career as a consultant.
Acceptance Requirements
Completed application form, and payment of application fee
Up-to-date resume
An official transcript documenting all degrees from accredited institutions
A grade point average of at least 3.0 on a scale of 4.0
For applicants with a grade point average below 3.0, other factors such as years of professional experience, grade point average in the major field, and academic development beyond the baccalaureate degree may also be taken into account in the admission decision
Two letters of recommendation using the recommendation form provided by the office of graduate admissions
An interview with the Program Director either face-to-face, by phone or by video
A TOEFL score, if English is not the first language of the applicant. A minimum score of 90 on the internet-based test (I.B.T.) is required for admission
Last updated Dec 2019
About the School
The aim of Dominican College is to promote educational excellence, leadership, and service in an environment characterized by respect for the individual and concern for the community and its needs. Fo ... Read More
The aim of Dominican College is to promote educational excellence, leadership, and service in an environment characterized by respect for the individual and concern for the community and its needs. Founded by the Dominican Sisters of Blauvelt, the College is an independent institution of higher learning, Catholic in origin and heritage. In the Dominican tradition, it fosters the active, shared pursuit of truth and embodies an ideal of education rooted in the values of reflective understanding and compassionate involvement.
Read less