MBA in Luxury Brand Management
Home ›
MBA ›
MBA in Luxury Brand Management
Program Description
This innovative MBA programme responds to a growing demand for skilled managers with a thorough understanding of luxury brand management strategies and tools.
The programme builds on the success of the MBA Luxury Brand Marketing and continues to provide an outstanding platform for exploring the evolution of the global luxury market.
The MBA Luxury Brand Management programme is designed to equip candidates who have the relevant managerial experience with specialist advanced knowledge and skills to move on to the next level of their career.
The design of the programme will help students gain a deep understanding of the complexities of management within the context of luxury organisations, particularly as luxury markets continue to become more competitive and multi-dimensional, and luxury consumers become more polarised.
There is a strong emphasis throughout the programme on the collection and analysis of data to support complex decision-making. Students will develop the analytical skills necessary to examine a wide range of issues affecting the luxury sector and the ability to construct creative solutions. Active experiential learning will enable students to develop strategic thinking, leadership, interpersonal and group skills and a deeper entrepreneurial outlook. Problem-solving capabilities will also be cultivated through case studies, business games and live briefs project, created in partnership with leading luxury organisations.
Luxury brands will continue to succeed through the key elements of authenticity, exclusivity and craftsmanship, but today these need to be balanced with 24/7 access and immediacy and reflect advancements in digital technologies and the increasing power of the consumer. The MBA Luxury Brand Management examines how luxury brands need to find innovative ways to address the classic trade-off between rarity and global expansion.
Core modules
Luxury Perspectives and Practice
Designed to critically assess the complexities of the luxury concept and the evolution of the global luxury sector. Students will analyse how perceptions of luxury value evolve across different product/market contexts and will investigate how individual consumers' characteristics, social dynamics and brand-related factors affect decisions to purchase luxury products and services.
Finance and Wealth Management
Develops a critical awareness of modern wealth management and builds on students' previous exposure to financial management principles and techniques. The module will focus on all three major aspects of wealth management, which would be: wealth creation, wealth preservation and wealth transfer.
Luxury Distribution and Retail
Provides a critical analysis of management trends and developments with respect to the retailing and distribution of luxury goods and services. The dimensions of the luxury retail experience are considered - with a particular emphasis upon the creation of differential advantage through store image creation and customer service.
Strategy Leadership and Social Responsibility
Enables students to critically analyse the roles that managers play in formulating, implementing and evaluating strategy within organisations in the luxury sector. Students are encouraged to reflect upon the importance of leadership in developing, protecting and exploiting strategic capabilities within organisations. The module is designed to help students take on a significant leadership role in their future careers in the luxury sector.
Strategic Brand Management
Explores the nature and role of the product from the perspective of brand delivery and experience across a range of luxury sectors. It highlights the importance of effective brand management in the luxury goods and services sector through a detailed consideration of the relative literature, supported by contextual examples.
Legal Aspects of Brand Management
Focuses on and contextualises niche aspects of law so as to be accessible to those without a prior legal study of intellectual property law or regulation. It provides foundations for critical, analytical and legally creative thinking while exploring legal issues related to trademarks, domain names, passing off, design rights, patent rights, copyright, and issues relating to advertising standards.
Research Project: Design and Methods
Introduces students to research approaches and time management skills, essential for their research project. The module provides essential knowledge of research design across key areas and adopts a critical perspective in comparing and contrasting alternative research models.
Dissertation
The final element of the programme is the dissertation, which provides you with an opportunity to design and undertake a piece of original research in a selective area of Luxury Brand Marketing. As part of the research, students have the opportunity to apply theories, concepts, theories and frameworks introduced in the modules that were previously taught. The dissertation can assume one of 3 forms: An Applied Research Project, an Inquiry Project or a Business Consultancy Project.
Teaching and learning
Students studying the MBA Luxury Brand Management will be part of a small and focused class, a mix of local and international students sharing management expertise and benefiting from teaching by world-class professors, with research and professional experience as well as close links to industry.
The diversity and experience brought to the class by each individual is one of the primary strengths of the MBA in GCU London. The programme is designed to promote informal peer support and knowledge sharing networks, helping them to become effective, independent, lifelong learners. International academics from France, Spain, Italy, Taiwan, China and the USA have visited GCU London to gain insight into our teaching.
Assessment
A number of assessment methods are used in the programme, which varies between modules, and include group work, case studies, written coursework, group presentations, projects and a research-based dissertation.
Graduate opportunities
Previous MBA graduates have gone on to build strong careers within globally recognised organisations. Our international graduates have gone on to gain employment in their home countries within Europe, India, Pakistan, Nigeria, Canada, Mexico, Indonesia and China.


Last updated Feb 2020
About the School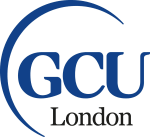 GCU London is a professional postgraduate university campus of Glasgow Caledonian University (GCU), located in an ultra-modern environment in the heart of London. Situated in Spitalfields, one of Lond ... Read More
GCU London is a professional postgraduate university campus of Glasgow Caledonian University (GCU), located in an ultra-modern environment in the heart of London. Situated in Spitalfields, one of London's most attractive locations, GCU London is in proximity to the capitals globally recognised financial and fashion industries. The campus offers a range of MBA and courses, high quality teaching and links with international businesses. GCU London provides students with an enriching and diverse learning experience underpinned by a vibrant international, intellectual and cultural life. We attract students from over 56 countries, from a range of backgrounds from all corners of the world.
Read less