Read more about this program on the institution's website
Program Description
The Course
Lincoln International Business School is proud to have developed a flagship part-time Master of Business Administration in Leadership. The MBA Leadership is built around a programme of development aimed at those who wish to become a strategic leader and manager. The programme seeks to develop a critical appreciation of the issues and complexities of the present and future business environment and the need for strategies of sustainability in business and society.
The MBA Leadership is a work-based learning programme which brings together relevant contemporary academic theories and research with a practical understanding of activities within organisations. The MBA Leadership is accredited by the Chartered Management Institution (CMI), and upon successful completion students also receive a Level 7 CMI qualification.
The MBA Leadership has been designed to support career progression, preparing students to carry out senior strategic roles successfully. Students can develop a critical understanding of the issues relating to business and management, which can enhance their ability to maximise individual and organisational potential. The programme aims to build an individual's capacity to successfully manage and lead people, projects, operations, and services. It is designed to develop aspects of leadership, such as strategy, innovation and change, enterprise and risk, finance, marketing, and leading people and developing collaborative relationships.
The programme aims to build on the Principles of Responsible Management Education to address global challenges and create a better future for society through the lens of responsible leadership. Our work-based learning approach is designed to situate you at the heart of learning and can enable you to personalise and apply your learning directly to your organisation, so that both you and your organisation may benefit directly from your studies.
How You Study
As a work-based degree programme, the MBA Leadership is designed for students who wish to develop their careers by studying for a Master's degree while remaining in their current employment. This is achieved through a blended learning approach of face-to-face and online delivery.
The programme draws upon critical action learning, which aims to promote a deeper understanding of the realities of situations through collective as well as individual reflection, considering the tensions, contradictions, emotions, and power dynamics that exist within a group and an individual manager's life. Through the use of action learning sets, students can combine action learning with critical thinking and critical management learning.
How You Are Assessed
Assessment methods are based on work-based portfolios that should contain evidence of theory, practice, and reflection. Portfolio assessment will be through a range of formats, these could include reports, case studies, reflective learning accounts, presentations, projects, proposals, plans, or practical work-based artefacts with accompanying critical commentary.
The Negotiated Learning Project forms the final 60 credits of the MBA Leadership and allows students to demonstrate their mastery of business management and leadership in a 'capstone' project for an organisation. It is an individual project in which students can bring together all their learning on the programme to help solve a chosen business problem or challenge. This allows students to combine elements of learning from different parts of the MBA Leadership to demonstrate their accumulated knowledge and understanding of management and its application to an organisation through synoptic assessment.
The University of Lincoln's policy on assessment feedback aims to ensure that academics will return in-course assessments to you promptly – usually within 15 working days after the submission date.
Features
The MBA Leadership programme can also be studied as part of a Senior Leadership Master's Degree Apprenticeship (SLMDA). The SLMDA has been created by the Chartered Management Institute (CMI), the Chartered Association of Business Schools (CABS), and higher education providers. This programme is facilitated through the apprenticeship levy, funded by the Government and employers, and is an opportunity to develop strategic leadership skills. The SLMDA route combines a Master's degree, apprenticeship, and the option to achieve Chartered Manager or Chartered Fellow professional recognition.
Entry Requirements
Each applicant will be assessed individually, and this will involve an academic interview.
Minimum entry requirements are a mixture of academic qualifications and professional experience. The baseline for entry is Maths and English GCSCs at level two, or Grade C and above. Applicants must be employed in a managerial capacity with a minimum of 2 years' experience.
Last updated May 2020
About the School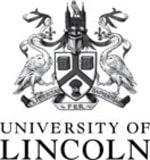 The University of Lincoln's global graduate community includes more than 90,000 former students across 135 countries. Lincoln graduates have gone on to secure jobs at major companies and organisations ... Read More
The University of Lincoln's global graduate community includes more than 90,000 former students across 135 countries. Lincoln graduates have gone on to secure jobs at major companies and organisations around the world, including the BBC, Rolls-Royce, Siemens, Boots, GlaxoSmithKline, Lloyds Bank, and Rockstar Games.
Read less