MBA in International Healthcare Management (IHM)
Home ›
MBA ›
MBA in International Healthcare Management (IHM)
Program Description
Why IHM?
Frankfurt School's part-time MBA in International Healthcare Management is designed for working healthcare professionals to provide a thorough understanding of the international healthcare business.
The program aims to develop responsible healthcare leaders and to equip them with practical business skills, advanced entrepreneurial skills, leadership expertise, and integrity, in order to master the challenges in a globalized healthcare sector.
It fosters an enhanced awareness of healthcare issues, trends, and practices likely to influence the future. International study locations in Europe, America and Asia and a diverse student body ensure a truly international experience.
Part-time study, full-time work
In 10 modules, each residential module lasts 7 days, the participants gain an academic and real-world foundation relevant for a career in the healthcare sector while working full time. The balance between on- and off-campus learning, ensures minimal disruption to one's professional life.
Highlights
Global perspective: international locations, faculty, and participants
20 months of the part-time study program, including thesis
Easy application - no GMAT or GRE required for admission
Innovative curriculum with the focus on General Management in Healthcare
Interactive learning environment
Access to high-profile practitioners (Provider and supplier side)
Extensive professional network
Accredited by multiple international agencies
Target audience
Specialists and managers from all over the world – who are pursuing a management career in hospitals, healthcare companies and institutions worldwide and wish to acquire additional management qualifications to enhance their professional skills.
Requirements
First academic degree
Excellent written and spoken English skills
At least 3 years of professional experience
Healthcare relevant background or interest
Application Process
Admission to the MBA IHM program at Frankfurt School is very competitive and the application process consists of 4 steps:
Online application
Assessment interview
Results
Start of the program
Please find all the details further down.
Fees
Total tuition fee: 35,000 Euro
Early-bird tuition discount 1 (complete applications received by 31 January): 5,000 Euro
Early-bird tuition discount 2 (complete applications received by 30 April): 2,500 Euro
Curriculum
Students study in small, focused groups with classmates from all over the world and receive expert support from the program management. That way, participants can confidently move ahead within their professional sphere while preparing themselves for the challenging tasks of top management in the healthcare sector!
M1: Introduction to Business, Economics and different Healthcare Systems (Frankfurt)
M2: Managing Financial Resources & Controlling (Frankfurt)
M3: Strategic Management and Marketing (Banglore, India)
M4: Innovation, Strategy and Project Management (Baltimore, USA)
M5: Entrepreneurship & Management in Competitive Markets (e-based)
M6: Quality and Process Management (Singapore)
M7: Supply and Facility Management and IT (London, UK)
M8: HR, Organisation and Change Management (Dubai)
M9: Leadership, Intercultural Management, Ethics (Frankfurt)
M10: MBA Thesis
Worldwide Focus
Around the world – in every hospital, clinic, laboratory, and healthcare-related organization, there are teams of highly skilled healthcare professionals focused on the business practices that drive the healthcare industry.
They are physicians, administrators, managers, and executives who take an active role in shaping the world of healthcare through their leadership.
The MBA IHM offers a unique and immersive international experience with:
international locations
International faculty
international students.
Learning Experience
Entrepreneurial, international, intercultural
Experience an MBA program with a truly international focus regarding healthcare systems and markets, locations, students and academic as well as corporate partners.
In the age of globalization, an intimate understanding of foreign cultures can be both, a valuable academic asset and an enriching personal experience.
There is no better way to learn about different healthcare systems, practices and markets around the world than visiting them!
Teamwork
Study with classmates from all over the world and exchange your experiences, while drawing on leading national and international healthcare experts: in hospitals or clinics, or organizations like health and biotechnology, pharmaceutical, medical devices, service delivery, information technology, consulting companies, and government agencies.
Or network with alumni who work in the industry, and delve more deeply into various health care sectors.
Innovative learning: The Entrepreneurial Business Plan
Effective healthcare requires leadership, sound decision-making skills, and expertise. In addition, it requires entrepreneurial thinking and the willingness to innovate in how healthcare services are delivered.
In a field driven by innovation, it's vital that you keep pace. A solid business plan can be the difference between just an idea and a successful business. In the process of creating one, you will develop an understanding of strategic planning, market situations, and competitive advantages.
Case study learning
Our MBA IHM is based on a mixture of theoretical learning supported and reinforced with case studies and group work following the Harvard model of teaching.
The case studies have been tailored to meet class objectives - based on real-world situations and focused on health care. In addition, our participants are asked to bring in their own, work-related cases. Teamwork and group presentations are other key elements.
Guest lectures and site visits
Industry leaders join students from different backgrounds and cultures to discuss current real-life challenges and opportunities within an international healthcare setting.
Many opportunities arise, both on campus and at various site visits, to engage with health care experts, key industry players, and innovative healthcare entrepreneurs.
Coaching
The MBA IHM Leadership Coaching features individualized coaching designed to meet your needs wherever you are in your journey toward reaching your leadership potential.
International Partners and Locations
Our goal: provide access to influential global networks
At Frankfurt School, the MBA International Healthcare Management assists professionals in achieving that delicate balance of healthcare and management. It is the premier degree program of its kind and is supported by remarkable international partners:
Johns Hopkins University Carey Business School
Teaching Business with humanity in mind: The Johns Hopkins University Carey Business School develops bold business leaders and transforms organizations, communities, and society through diverse perspectives, multi-disciplined education, and globally conscious entrepreneurship.
Class Profile
Participants will be senior managers or high-potentials with great credentials in health care organizations who personally wish to advance and seek positions of increased responsibility and leadership in the future.
Alumni & Careers
Our MBA in International Healthcare Management is recognized internationally for its prestige and lifelong learning experience. For more than 10 years, the program educates international students who have excelled in their studies and careers. The alumni network of the MBA IHM already comprises more than 300 graduates working all around the world.
They are the next generation of healthcare leaders. We have helped them develop their business acumen, experience, and authority, and to effectively apply them in the healthcare field. Our students graduate with the complex business and leadership skills needed to advance even further in healthcare with confidence and compassion and improve patient outcomes worldwide.
Regular alumni events not only provide a platform for discussions but often present career opportunities. Here are some examples of recent meetings of alumni:
Mayo Clinic, Rochester, USA
Cerner, Kansas City, USA
Budapest, Hungary
Nairobi, Kenya
Singapore
Information Events
Would you like to get a first-hand impression of what our business school and our MBA program are really like? Meet The Frankfurt MBA Program Director, talk with current students, take part in a classroom lecture, or tour our campus. It's all possible through individually scheduled sample lectures and our regular MBA Evenings!
Sample lectures
Visit an MBA class this semester to discuss a case study with academic staff and current MBA students. This is your chance to
experience typical classroom subjects,
teaching techniques, and
learning methods.
Feel free to contact our MBA Team to arrange a campus visit, including a guided tour of the campus
MBA Evenings
Learn more about our MBA and EMBA programs at one of our MBA Evenings! Benefit from personal conversations with our professors and program directors and find out which program could help you realize your full potential.
Last updated Sep 2020
About the School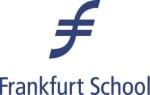 Frankfurt School of Finance & Management is an AACSB, EQUIS and AMBA accredited, research-led business school, covering every aspect of a business, management, banking, and finance.
Frankfurt School of Finance & Management is an AACSB, EQUIS and AMBA accredited, research-led business school, covering every aspect of a business, management, banking, and finance.
Read less