MBA in International Business
Home ›
MBA ›
MBA in International Business
Program Description
MBA in International Business
The International Business concentration enables the student to build upon the solid foundation from the core coursework in the MBA program and provides students with the knowledge and capability necessary to function effectively as managers in today's competitive and global economies. The courses in the concentration will give students an opportunity to learn about the functioning of the international economy and how multinational organizations of all sizes—both governmental and non-governmental— working in a variety of cultural and political and legal environments. The courses will allow students to learn about international trade theories and agreements, global financial markets and the financial skills required for effective management of companies engaged in international business.
International Business Concentration
The International Business program is designed to enhance the management skills necessary for effectively operating in the international business environment. Students in the International Business concentration learn how to think globally about the business world. Students will broaden their awareness and understanding of the challenges faced by business in a global economy. Courses are designed to enhance the knowledge and skills developed in other business courses, as well as to provide proficiency in the international business areas of international trade, investment, management, marketing, and finance. They will learn how to manage multinational businesses and turn local and national companies into international success stories. The International Business concentration is designed for those students who wish to prepare themselves to manage in businesses that cross national boundaries and to function in the global business environment. Skills acquired in the major may be used in providing management and professional expertise to business, government, and not-for-profit organizations.
Tiffin University's Accreditations:
Tiffin University is authorized by the Board of Regents of the State of Ohio to award the MBA degree. The program is regionally accredited by the North Central Association of Colleges and Schools. The program has also received a national and international stamp of approval with an accreditation by the Accreditation Council for Business Schools and Programs.
The Ohio Department of Staff Development and Certification has approved eleven TU MBA courses for Administrative/Management/Supervisory MR/DD certification. Our students and faculty communicate, negotiate, collaborate, and evolve to produce graduates who are well prepared to succeed.
Your Life Experience Equals A Dynamic Classroom Experience
Our commitment to quality begins with an application process designed to ensure that students entering our program have the ability and background to be successful. The average MBA student enters the Tiffin University program with nearly 10 years of post-graduate work experience. The student body has degrees in fields ranging from business to medicine, from the social sciences to engineering, from law to liberal arts, humanities, and more. The life experience of this diverse student body contributes to the dynamic and interactive nature of the educational atmosphere at Tiffin University.
The Tiffin University Academic Tradition
Tiffin University is in its twelfth decade of educating students for success, providing a solid foundation upon which to build your own personal success. Yet at the same time, the curriculum and educational methods at Tiffin University are undergoing a continuous process of improvement. Our curriculum is distinguished by a focus on developing competencies in leadership and teamwork, communication skills, and managerial decision-making and problem-solving.
We Provide You With Personal Support
We understand that your success depends on our ability to answer your questions quickly and correctly. Virtually every survey or study designed to identify the critical success factors in online education confirm that keeping students connected is a top priority. Our students rate the personal support they received at Tiffin University as the primary reason for their success, and they would recommend Tiffin University's online programs to a friend or coworker because of it.
Your TU MBA Can Lead You To Real-World Success: Careers!
Past TU MBA graduates have found career-oriented positions immediately upon graduation in these types of occupations and/or with these kinds of companies and organizations (and these are just a few examples!):
Plant Manager
Accountants
Financial Institutions
Insurance Companies
Health Care Administration
University/College Administration
Banking
Not-For-Profit Institutions
Government Agencies
Private and Public Corporations
Hotels and Restaurants
Armed Forces
Public Transit Systems
Recreational Facilities
Appraisal Firms
Real Estate Brokers
Developers
Self Employment
Last updated Dec 2017
About the School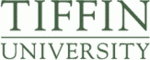 Students have access to some of the best undergraduate and graduate programs and can decide whether to pursue their degree on campus, online, or enjoy a little bit of both. Some of our most popular pr ... Read More
Students have access to some of the best undergraduate and graduate programs and can decide whether to pursue their degree on campus, online, or enjoy a little bit of both. Some of our most popular programs, many of which are nationally recognized, include homeland security/terrorism; sports and recreation management; communication; and business management, to name a few.
Read less