MBA in Entrepreneurial Management
Home ›
MBA ›
MBA in Entrepreneurial Management
Read more about this program on the institution's website
Program Description
MBA programme allows participants to develop their entrepreneurial management competences to become successful top managers in international companies.
The programme is specially designed for participants from the Baltic states and Scandinavia.
The programme provides a good blend of theoretical knowledge combined with practical results-oriented training.
Participants' professional development is supported by a coach, who will work with the participant one on one throughout his/her MBA studies.
The programme is delivered by the largest and most international School of Business and Governance in Estonia.
It provides numerous opportunities for start-up businesses, various business model competitions and international summer schools.
A company based problem-solving project is an integral part of the curriculum. It is compiled during the studies and will be extended into a master's thesis.
The programme can be completed within 1.5 years.
The programme offers flexibility: it is taught in 3-day sessions that are held once a month, which allows participants to live and work outside Estonia.
Curriculum
General studies - provide knowledge about the components of international business environment and trends in the global business.
Core studies - include an overview of business information systems, integration of systems and analysis of business processes; acquire knowledge and skills in marketing and leadership.
Special studies - provide knowledge of financial and managerial accounting as well as general knowledge of financial management and analysis to enable successful evaluation of business ideas and support growth of the value of the company.
Master's thesis - students get an experience of preparing an independent research paper dealing with and solving a practical business administration problem, and skills for applying theoretical knowledge to solving practical issues on the level of academic master's degree.
| | | |
| --- | --- | --- |
| Semester 1 | Semester 2 | Semester 3 |
| Business development and environment | Business information and organisation | Finance and Management |
| Courses | Courses and elective courses | Courses |
Personal Development Module
Study tours
A company based problem-solving project – will be extended into a master's thesis
Future career
The Master of Business Administration (MBA) is designed to advance the careers of the individuals interested in entrepreneurial management. The qualification lends itself to a variety of careers and is a substantial investment which will most certainly be reflected in degree holders' increased earnings potential. MBA graduates have gained skills in strategic decision making, enhanced their leadership abilities and are highly adaptable to ever-changing business environments. MBA is a versatile and valuable degree, which allows you to choose between different career paths – it all depends on your goals, aspirations, skills, and interests.
Admissions
Students for TalTech international study programmes are admitted based on the admission threshold. An online interview will be conducted only with the candidates who have passed the preliminary evaluation. The maximum score for the online application (CV) and the interview is 10 points. An applicant who receives a minimum of 5 points is admitted.
Programme specific requirements
Bachelor's degree or equivalent
Candidates with a background in engineering, IT, science or economics are welcome to apply.
In order to qualify for the studies at Tallinn University of Technology, an applicant has to have at least 60% of the highest possible CGPA.
Work experience
It is necessary to have at least 3 years of work experience as a middle manager or a specialist.
Please note that for candidates who are employed at a company situated outside of EU, it is also mandatory to present an official statement certifying employee status, together with contact details of the employer for the purpose of carrying out an online referral interview.
Preference will be given to candidates who expect to remain actively employed throughout the studies.
Note! When applying and filling out the online application form in DreamApply, please describe your work experience and previous education in details as this form is being assessed as to your CV. Include information about the study programmes you have completed, where and when did you study; list your work experience, where and in which positions you have worked, include key responsibilities, give the timeline of your work experience.
Online interview
Topics covered during the interview:
Previous education, work experience, career and their connection with the Entrepreneurial Management MBA programme.
Motivation to study on the programme, the aim of the studies and reasons for choosing this programme including alternatives.
How does passing the Entrepreneurial Management MBA programme contribute to your personal career?
Duration of the interview is 10-15 minutes.
Last updated Apr 2020
About the School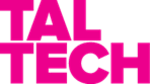 A vision of today's society is innovative, entrepreneurial, technologically advanced, and open to the world, and this is what Tallinn Unversity of Technology (TalTech) is applying for through internat ... Read More
A vision of today's society is innovative, entrepreneurial, technologically advanced, and open to the world, and this is what Tallinn Unversity of Technology (TalTech) is applying for through internationally high-level studies and research.
Read less