MBA in Business Innovation
Home ›
MBA in Business Innovation
Read more about this program on the institution's website
Program Description
The ESMT Berlin Part-time Blended MBA in Business Innovation is an ideal way to continue working full-time while gaining the knowledge and competencies to support not only your personal development but also the growth and transformation of your company.
The program targets individuals with a minimum of three years' professional experience who wish to be effective change agents in their organization. Whether you are part of a mature corporate needing to stimulate disruptive innovation or a startup looking to scale up, this program could be the next step in your career.
Learn about essential MBA topics, followed by specifically designed courses on customer centricity, entrepreneurial strategy and innovation, digital business, and agility.
Flexibility is at the core of this two-year study program delivered face-to-face and on the world's most innovative virtual learning platform by ESMT's world-class faculty. Our integrated approach comprises 80% online study and 20% in person over 14 weekends in either Berlin or Munich (all students attend the first module in Berlin).
ESMT's membership in the Future of Management Education (FOME) alliance guarantees your access to the world's most innovative blended learning environment.
Key facts
Blended delivery with 80% online / 20% face-to-face.
Leading to the ESMT Berlin MBA degree (60 ECTS).
24-month program duration.
14 face-to-face modules (Thursday afternoon - Saturday).
Cohort-based: you start and finish with the same group of people, allowing you to build a network.
Locations: choose to study in either Berlin or Munich for each module.
September 2020 intake.
Germany's most international alumni network.
Focus areas: business transformation, digital innovation, agility, disruption, analytics.
Tuition fee: 38,000 EUR (early-bird rate of 29,500 EUR until June 2020).
Currently ranked in the FT Business School ranking as the #1 business school in Germany and #9 in Europe, ESMT is one of only two business schools in Germany to appear in every international ranking among the top business school rankings. Have a look at where our programs rank.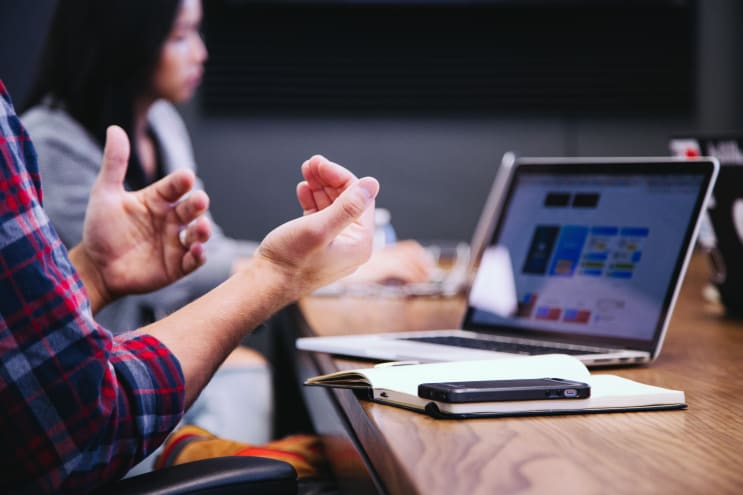 What is "blended" and why is it ideal?
Blended combines the best of online and face-to-face learning. You benefit from the flexibility of interactive online learning at your own pace while also learning from your peers and world-class faculty both online and in person. Each course has both face-to-face and online components. Keep your current job, enhance your expertise, and build your network in one program.
Why is face-to-face key?
Combining online sessions with face to face education allows you to work more intensively with your classmates and enhances your subsequent online collaboration. The interactive elements of ESMT's online digital hub allow you to develop personal relationships between the face-to-face elements.
Send us your CV for a profile review
Curious to see if the Part-time MBA in Business Innovation is right for you and your career? Send your LinkedIn profile link or CV to our Admissions team for a profile assessment.
Admission Requirements
To apply, you should have
Three years of postgraduate professional experience.
An undergraduate degree or equivalent qualification.
Strong GMAT/GRE scores or strong performance in ESMT's admissions test.
Key qualities we look for in applicants
International outlook and intercultural competence.
A change and innovation mindset.
The ambition and motivation to work full-time and study part-time.
Deadlines
June 15, 2020: Early-bird tuition deadline
August 15, 2020: Final application deadline
ESMT admissions operate a rolling selection process, with available places in the class filled throughout the year. Space in the class is limited, and an early application is strongly suggested. Applications are reviewed as soon as they are completed.
Fees and Financing
Candidates who submit a completed application by June 15, 2020, will receive an automatic tuition reduction of 8,500 EUR, reducing the tuition from 38,000 EUR to 29,500 EUR, which includes access to the learning platform and content, and required case study licenses. Accompanying test results (GMAT, GRE, ESMT's admissions test, English proficiency scores) may be submitted after this date. Tuition is payable in three installments throughout the length of the program.
Loans: ESMT offers access to educational loans through Prodigy Finance and Brain Capital.
Tax Deductions: Many countries, including Germany, allow tuition for higher education, and related costs, to count as tax-deductible expenses.
Last updated Jun 2020
About the School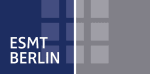 The schools' expertise focuses on the development of entrepreneurial leaders with a global focus on social responsibility and the management of technology. ESMT is one of the top ranked business schoo ... Read More
The schools' expertise focuses on the development of entrepreneurial leaders with a global focus on social responsibility and the management of technology. ESMT is one of the top ranked business schools in Germany with a global network of alumni in over 50 countries.
Read less