MBA degree in General Management
Home ›
EMBA ›
MBA degree in General Management
Read more about this program on the institution's website
Program Description
Part-time management studies in Salzburg
Since the beginning of the 21st century, the MBA Master of Business Administration has been the most recognized postgraduate degree of our time. Not without reason - because the study provides excellent business management training for executives at the highest academic level.
Your special IfM advantage:
Due to the modular structure of our Executive MBA program, it is possible to start your studies at any time! Flexible study planning and individual examination planning adapts to your time budget! The content and concepts developed by you in the course of your studies in the form of term papers and the Master's thesis will give you immediate practical benefits for your personal and professional future development.
Your success with us can therefore begin immediately - contact us now or find out more about the MBA University course at the Institut für Management .
aim
Deepen professional competence, develop social competence, promote self-competence
quality goals
The MBA program is characterized by
a high degree of individuality and flexibility of the modular study design.
intensive practical relevance and direct applicability of acquired knowledge.
personal support from the international faculty and the professional support of the IfM staff.
Mission statement
The IfM is one of the leading MBA program providers in Austria. The MBA program imparts management competencies based on modern and practice-oriented economics content. It enables graduates to successfully lead companies and business units in national and international competition.
Academic expert knowledge with a high practical relevance
Mastering entrepreneurial challenges, making strategic decisions, and fulfilling leadership responsibilities - the MBA (Master of Business Administration) degree qualifies you for leadership. The comprehensive General Management training provides up-to-date, well-founded business knowledge as well as management and leadership skills.
Why study at the IfM?
Our Executive MBA program offers you numerous advantages and meets the highest quality standards in executive training. The extra-occupational university course led by o.Univ.-Prof. Dkfm. Dr. Gerhard A. Wührer is characterized by the following quality characteristics:
Greatest possible flexibility through individual study planning
Individual exam dates
Content orientation on entrepreneurial practice
Knowledge transfer by renowned professors
Consistently international orientation, language of instruction German and English
Exchange of experiences with successful decision-makers
Acknowledged academic degree from the Alpen-Adria-Universität Klagenfurt
Personal support by the lecturers and the IfM team
Ongoing networking events for participants and graduates
Take advantage of these benefits for your career and start at any time with the IfM master program!
Target group and approval
With the MBA program at the IfM - Institut für Management in Salzburg, students are prepared for a successful career in management and corporate governance. The Master of Business Administration training course is suitable both for people who are seeking an academic degree while working for a job and for people who are interested in a scientifically sound education with the aim of gaining professional qualifications for higher-level management positions. In addition, the MBA is a great fit for people who, in addition to existing expertise, are looking to acquire high quality General Management education and up-to-date knowledge.
The following prerequisites are defined for admission to the MBA program:
A completed Bachelor, Master or Diploma program
In justified individual cases, persons who do not have a university degree may also be admitted to the university course. The prerequisite for this is that these persons have the general university entrance qualification (school-leaving certificate, university entrance qualification or Berufsreifeprüfung) and at least 5 years of relevant professional experience.
English skills
Content and structure of the MBA study
Our MBA program has a modular structure and gives you a lot of freedom for your individual study planning. You are therefore flexible in terms of time and can optimally coordinate your studies and your professional and personal appointments.
modules
The MBA modules deal with topics and issues from the fields of business administration, management and leadership and take place in the time window Thursday to Saturday with a total of 38.5 attendance days. An intercultural study visit of five days can be completed in the US or Europe. Experience has shown that a study duration of 18 months on average can be expected.
Required courses
Business Administration
Financing and controlling
Management
marketing
Strategic and operational simulation game
entrepreneurship
project management
Strategic management
Business law
Leadership
Intercultural study visit
Electives
Personal skills
logistics
Social media
Change Management
Mergers
Intercultural Management
Marketing for SMEs
sales management
Economics
Exams and graduation
The topics of the homework within the scope of the study can be combined or chosen with practical topics from the own professional environment. In addition to chores, exams or presentations, a master's thesis is to be written as a completion of the Executive MBA program and defended in the context of the defensio. The final thesis can consist in the processing of a concrete project or management problem of the daily professional practice of the participants.
Through the topics and concepts developed by you during your studies, you will achieve enormous practical benefits for yourself and your personal and professional future development.
graduation
Graduates of the university course receive the academic degree "Master of Business Administration" (MBA) from the Alpen-Adria-Universität Klagenfurt.
Costs and financing
The participation fee of € 24,800 (tax-exempt) includes all entrance, examination and tuition fees as well as study documents and scripts. In addition, the participation fee includes:
Food and drinks during the modules
Access to the online portal "my-IfM"
Invitation to IfM network events
For the financing of the MBA study, there are different funding opportunities. We are happy to advise you on subsidies in Salzburg and Austria. Financing models for in-service training can best be obtained in a personal consultation. In addition, we also recommend a conversation with your accountant.
KEY DATA
duration
38.5 attendance days
Intercultural study visit in Europe or USA
construction
Modular study design
individual study planning and examination dates
average study duration 18 months
Events
Start dates several times a year
language
German
characteristics
Teachers from business and science guarantee a strong practical relevance
Start flexible, plan flexibly, study flexibly next to work and family
admission
Completed degree or general university entrance qualification and professional experience
Akad. Degree
Master of Business Administration awarded by the Alpen-Adria-Universität Klagenfurt
costs
€ 24.800, - (tax-exempt)
Including all admission, examination and tuition fees, scripts in electronic form, meals and drinks during the modules, access to the online portal my-IfM, invitation to network events.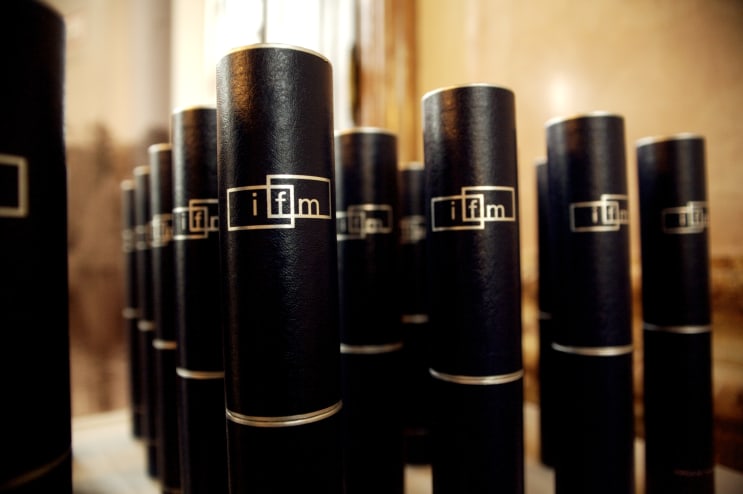 Last updated Mar 2020
About the School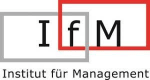 The IfM is one of the leading private academic tuition providers in Austria and an education-partner with strong practical relevance. For our programs, we are relying on an international network of fi ... Read More
The IfM is one of the leading private academic tuition providers in Austria and an education-partner with strong practical relevance. For our programs, we are relying on an international network of first-class university lecturers and practitioners from the business world.
Read less