MBA awarded by University of San Miguel
Home ›
MBA ›
MBA awarded by University of San Miguel
Program Description
Program Duration
This program has been carefully designed to be completed in a period of one year, allowing the student to earn their degree in half the time it takes an average student and also have financial benefits over two-year programs, centralizing in developing the skills that students would require to accomplish success in their career with high level of responsibility, decision making, and problem-solving.
Program Content
Compulsory Modules with pathways in HR, Marketing & Science
Strategic Management
Personnel Management and Organizational behavior
Executive Coaching
Marketing
International Legal and Corporate Tax
International Accounting
Financial Management
Strategy & Negotiations in Multicultural Environments
Supply chain management
Management of International Financial Services
International Trade
Corporate governance & ethics
With pathways in Data Science
Big Data & Predictive Analytics + Artificial Intelligence & Machine Learning >compulsory additional modules
*for those who do not speak Spanish at the minimum level of b2, we will be having a 4-week (128 hours) Spanish language course on request. This will be charged and scheduled beyond the regular academic program at rs. 30,000/-
Requirements
Academic Mark Sheets (10th,12th, Graduation)
Graduation Degree Certificate / Provisional Degree Certificate / Letter from Principal confirming your %age achieved and Class and confirming you have duly passed
Statement of Purpose (SOP) – Download Sample PDF
Two Letter of Reference (LOR) (School/College/Employer)
Eligibility Criteria
Universal Business selects students on the basis of their performance against the following Eligibility criteria. We encourage diversity in our students and judge across a wide range of criteria with equal importance.
For this particular program, a Spanish language test will be conducted to determine the fluency level of the student.
Fees
$ 15,900 (It includes Accommodation in Single Room, Meals, Laundry and Wi-Fi service in addition to USM MBA degree)
Mode of Payment
Option 1: The remittance will be done in the name of Universal Business School, payable in Mumbai Loan facility is available.
Option 2: Bank Transfer
Benefits to Students
The unleashed umbrella of opportunities in all Spanish-speaking countries
Be able to obtain an international MBA degree while perfecting your Spanish and proving yourself as a world leader.
Globally renowned faculty in management, coaching, information technology, data science, and business along with select executives from industry will provide the first-hand experience in global management and data analytics.
Faculty
For this program, students will have the opportunity to learn from a blend of Spanish Faculty as well as Indian, providing a range of rich knowledge from qualified and experienced professionals in the field of global management.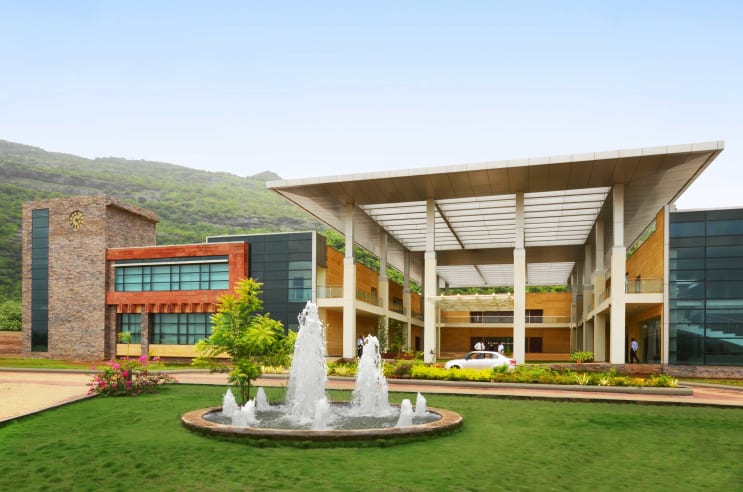 How does this program stand out?
3 months Internship in Spain or Asia.
Experience the richness of a new culture
International networking
Faculty from Spain & India
Overview
Universal Business School (UBS) has entered into a strategic partnership with Universidad de San Miguel (USM) to offer a first-time pathway program in Global Management leading to an International MBA awarded by USM with a 3-month Optional Internship in Spain or Asia and several placement opportunities in Asia and Latam.
The pathway program in India is offered at the UBS campus at Karjat near Mumbai as a Full-Time Residential Program of 12 months duration being the first Spanish-taught (60%) International MBA in India leading to a Mexican postgraduate degree in Global Management and Data Science. The best of India and Latin American come together at Universal Business School.
Accreditations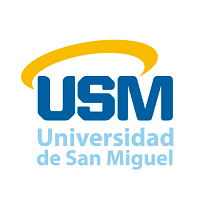 Officially accredited and/or recognized by the (Secretariat of Public Education, Mexico), Universidad de San MiguelA.C. (USM) is a coeducational higher education institution.
IAU member (International Association of Universities)

UBS is a business school in India with a campus in Karjat, Mumbai. Funded entirely by private individuals. Universal Business School is accredited by AICTE to give postgraduate MBA and Executive MBA in India.
Endorsed by 60 CEO's

Other global academic partners

Last updated Feb 2020
About the School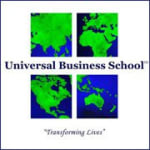 Universal Business School was established as part of Strive India Education Foundation in February 2009. Universal Business School (UBS) takes a leap forward, by creating India's first Green Business ... Read More
Universal Business School was established as part of Strive India Education Foundation in February 2009. Universal Business School (UBS) takes a leap forward, by creating India's first Green Business School ensuring eco-smart integrated thinking and a sustainable campus.
Read less