Program Description
The Spectrum MBA is designed for working professionals who live/work in central and south Orange County and who are looking for a part-time educational option while maintaining full-time employment. The program was created for professionals who value the impact an MBA will have on their careers, but do not want to take more than two and a half years to complete their degree. Students may enter the program in the fall or spring semesters and can expect to earn their degree in 22-30 months.

Although located off-campus, the program features the same high-quality curriculum and faculty as the Fullerton on-campus program, but in an accelerated format. The program is led by more than 200 experienced faculties providing applied knowledge on the globalization of business and advancements in communications and technology.

Students on the Spectrum come from a wide variety of educational and professional backgrounds, but share the dedication and desire to obtain their MBA from an accredited institution. Students in the program enter in a cohort and can expect to benefit from the close relationships they form with their colleagues.

Students who enroll in the program will engage in a challenging market-driven curriculum that will completely challenge their existing thought process. Through dynamic classroom environments, students will learn to shape their management and leadership skills and test their ethical and moral boundaries.

The Spectrum MBA program will provide you with the tools you need to be a strong competitor in today's market.


Cohort Format

As a student in the Spectrum MBA program, you will enter in a cohort, taking one course every 6-8 weeks, and two courses per semester throughout the year. This accelerated format enables you to concentrate on one subject area at a time while maximizing your classroom hours to complete the program in 22- 30 months.

The Spectrum M.B.A. offers a cohort model in which students work through the program with a group of peers who begin and complete their degree together. Throughout their curriculum, students are provided with a stimulating networking environment in which they may learn from each other and form long-term professional relationships. Sharing experiences, goals, ideas, and knowledge within a multidisciplinary context are one of the key features of this model.

Other benefits of the program include a set schedule throughout the duration of the program, eliminating concern about getting into classes and making it simple to plan work and family commitments in advance.


Core Curriculum

The MBA program has been designed to give students a strong foundation in business fundamentals while enabling them to individualize their program by selecting elective courses. Each course builds the students business and practical knowledge while providing the leadership skills and groundwork necessary to become effective leaders and managers. Through hands-on learning and networking opportunities, The College's MBA prepares students to be effective leaders by emphasizing conceptual, analytical, technical, interpersonal and problem-solving skills.

Each MBA course is built on a forward-looking curriculum reflecting the ever-changing needs of today's organizations. Students can expect to discuss current issues, learn from past case studies, forecast future trends, and participate in dynamic group discussions.

The MBA program encompasses 33 - 45 units. Thirty units are dedicated to foundation core courses, 12 are elective courses of your choosing and the remaining three will be completed by the MBA capstone course.


Last updated Dec 2017
About the School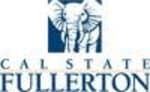 Located in one of the most vibrant business communities in the United States, the College of Business & Economics at California State University, Fullerton is an accredited, comprehensive business ... Read More
Located in one of the most vibrant business communities in the United States, the College of Business & Economics at California State University, Fullerton is an accredited, comprehensive business school.
Read less