Program Description
Developed by the LINK International Institute of Management using technology and training courses from the Open University of Great Britain , the MBA Strategy program gives you the opportunity to acquire exceptional management skills as a manager or to develop your own business.
Focus on practice
The main emphasis in MBA education offered by LINC business school is on the development of your own management practice. Using theoretical approaches and unique technology, which has no analogues in the Russian market, will allow you to become a master of management through practice, analysis and development!
Having received an MBA degree , you will be able to fulfill your managerial functions more effectively both at the individual level and in a team, because this program:
is a practical course for working managers,

It teaches you how to manage, and not just talks about management; the emphasis in the program is on practice,

focused on solving real management problems,

makes it possible to immediately apply the solutions found in their practice,

develops key management skills and strategic thinking,

makes it possible to learn from the experience of different companies from various industries,

creates a unique environment of professional and personal communication.
Features of learning technology
Training under the MBA "Strategy" program is most convenient for managers with an intensive work schedule. It is based on a combination of different forms of classes (blended-learning), which ensure the successful combination of the educational process with the conduct of the main professional activity:
Active full-time classes

Independent work with unique interactive educational materials

Discussions in Internet Conferences

Written assignments with analysis of real management problems

Individual counseling
LINK technology, in contrast to the usual approach of business schools offering prescription, template solutions, allows working not only in the field of building competencies, but, more so, in the field of personal development of students, developing their skill of critical freedom of choice and reflection.
The described key elements are laid in the course "Effective Manager", which is the first stage of the MBA program "Strategy". This program forms a systematic look at the company's activities in the global market and a deep understanding of internal organizational processes.
Taking into account the distinctive features described above, LINC MBA program graduates not only possess the skills of project management, crisis management, lean production, process approach and are able to solve the strategic tasks of managing an organization that exists in a complex environment, but also gain an understanding of the need for continuous self-development and self-improvement, not stopping at the amount of knowledge gained on this program.
Accreditation AMBA
In 2006, the program became the fourth in Russia to be accredited by the international MBA association [ www.mbaworld.com]. In 2011 the program received re-accreditation, and in 2016 confirmed its quality for the third time.
AMBA accreditation guarantees that:
the program provides extensive knowledge and skills that are necessary today to work in business;

the business school program is constantly updated, reflects changes in knowledge and practice to meet the needs of the business;

The teaching staff is highly qualified and managerial experience in business;

diplomas are recognizable all over the world and meet international standards.
The AMBA Commission noted as a unique feature of LINC the high loyalty of students, teachers and employers.
Program Specializations
In the MBA program "Strategy", in addition to the main general direction, four specializations are proposed:
Human Resource Management

Marketing

Financial risk

Knowledge management
Program structure
The program consists of two stages, which are studied sequentially. At each stage you have to study from one to several MBA courses . Writing of the Thesis and its defense in Moscow completes the training. The entire training period is 31 months. However, one of the advantages of modular training is that you can take breaks between the steps of the program, for example, due to family, professional or other circumstances.
I stage
Effective manager 6-12 months.

compulsory course
II stage
System management of the organization 4 months.

compulsory course

Economics in the practice of a manager 3 months.

compulsory course
II stage
R820 "Strategy" 6 months

compulsory course

Course "Marketing Strategies in a Complex Environment" 3 months.

optionally

Course "Strategic Human Resource Management" 3 months.

optionally

Course "Knowledge Management in Organizations" 3 months.

optionally

Course "Financial Risk Management" 3 months.

optionally

Course "Developmental Management. Patterns of development of organizations " 3 months.

optionally

Course "Strategy for complex negotiations" 3 months.

optionally

Course "Systematic Innovation Management" 6 months.

optionally

Graduate design

6 months.
The course of graduate design starts twice a year - in December (diploma defense in May) and June (diploma defense in December)
Within the framework of the MBA program "Strategy", it is required to study 1 course "of choice" out of 7 possible. Thus, you have the opportunity to concentrate on developing strategic management skills in areas that are closest to your interests and business objectives.
Entry Requirements
Higher education; at least 3 years of work experience (preferably as a manager).
Admission to the Strategy MBA program is based on an interview.
Upon receipt, you must provide the following documents:
statement;

registration forms (in Russian and English);

documents on higher education (certified copies are possible);

application for an entrance examination;

signed training agreement;

copies of payment documents.
The set is carried out in two streams. The deadline for recruiting is March 23 and September 23.
Based on the results of the entrance examination, an individual student curriculum is formed with a list of module courses.
" During the training, I acquired a systematic view of the company's activities, a deeper understanding of the processes that take place, which allows me to think strategically, work more efficiently with less resource costs . " Angelika Murashova, Head of Marketing, LLC Andreevsky Bakery
"I began my studies at LINK in 2003 in Irkutsk and graduated in 2008 in Moscow. LINC and the convenience of the education system influenced my choice. The main distinguishing feature of LINK training is the convenient technology of business education. " Donin Sergey Nikolaevich, Deputy Director of Networks and Systems Development Service, OJSC Central Telegraph
Last updated Mar 2020
About the School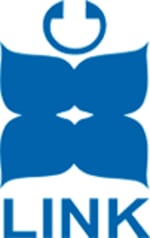 Международный институт менеджмента ЛИНК — крупнейшая школа бизнеса России, предоставляющая бизнес образование международного уровня. МИМ ЛИНК является эксклюзивным партнером Открытого университета Вел ... Read More
Международный институт менеджмента ЛИНК — крупнейшая школа бизнеса России, предоставляющая бизнес образование международного уровня. МИМ ЛИНК является эксклюзивным партнером Открытого университета Великобритании на территории СНГ.
Read less