MBA Sports Management - Madrid
Home ›
Sport ›
MBA Sports Management - Madrid
Program Description
The program of MBA Sports Management is aimed at both professionals with years of experience in this particular field, as well as recent graduates coming from a non-sporting background who explicitly wish to direct their careers towards a task area in sports management and planning.
Similarly, this Master's degree targets future leaders in the sporting industry who wish to contribute to sustainable social and economic development; leaders with empathy and ethics who put effort into the projects they encounter, upholding team spirit and a general eagerness to help others succeed.
In order to be considered for UCAM's MBA Sports Management, prospective students should fall into at least one of the following categories:
• Professionals from the sporting sector (with proven relevant work experience);
• Elite or professional athletes;
• Successful graduates holding a bachelor's degree (or higher), wishing to pursue a career in sports management.
Career Opportunity
The training obtained through the Master's program provides access to the job market in both the public and private sectors. A wide range of professional roles and profiles can be filled by graduates in sports management. The skills attained by the students prepare them for leadership positions as well as creating their own business plan as entrepreneurs.
On completion of the program you will be qualified to:
Correctly and accurately interpret the law regarding sports by which both public and private sports organizations are governed.
Manage quality processes and policies in sport organizations.
Resource planning (human, organizational and financial) of sports institutions.
Manage any type of sports facility in a sustainable manner.
Organize sporting events at local, national and international levels.
Create a communication plan for organizations and sports events.
Research and teach sports management.

D.Ignacio Trujillo
General Director of Innovation and Global Development of LaLiga
The need to train professionals in all areas of sports has arisen as a consequence of the great progress that has been made in the sports sector over the last decade. Hence, sports management is one of the areas of expertise that has increasingly gained importance due to international efforts to effectively and efficiently manage each of the organizational aspects of sports.
The content and development of this MBA in Sports Management are continuously being adjusted to the professional demands required in professional practice. The program is aimed at the management and direction of sports organizations, public, and private institutions and facilities, as well as the design, leadership, and development of sports events of any nature or size.
During this time of progressive academic adaptation across the European Higher Education Area, it is essential to enlarge UCAM's postgraduate studies portfolio with a qualitatively high master's program specifically aimed at obtaining the skills required to compete in a global and interconnected world. To achieve this, teaching staff has carefully been selected, comprising highly qualified university academics as well as professionals from our country's top sports institutions.
In order to experience the exciting reality of sports management, visits to the most representative facilities of the Community of Madrid and the Region of Murcia will be offered, as well as an international trip to Qatar and the UAE, during which students will be able to visit the most innovative facilities in the world of sports.
As part of these visits, students will attend lectures related to different subjects such as practical knowledge of the organizational functioning and management of sports institutions and complexes, recognizing information systems and performance indicators, quality management models, human resources organization, and identification of distinct areas of management with regards to the sports sector.
Last updated Oct 2019
About the School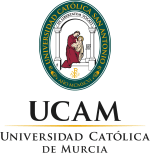 UCAM (Universidad Católica de Murcia) is a private university founded in 1996 with a clear mission: to train students with knowledge and skills to serve society, to contribute to the further expansion ... Read More
UCAM (Universidad Católica de Murcia) is a private university founded in 1996 with a clear mission: to train students with knowledge and skills to serve society, to contribute to the further expansion of human knowledge through research as an integral part of the development of man and mankind and to participate in the evangelical mission of the Catholic Church in the areas of education and culture.
Read less