Program Description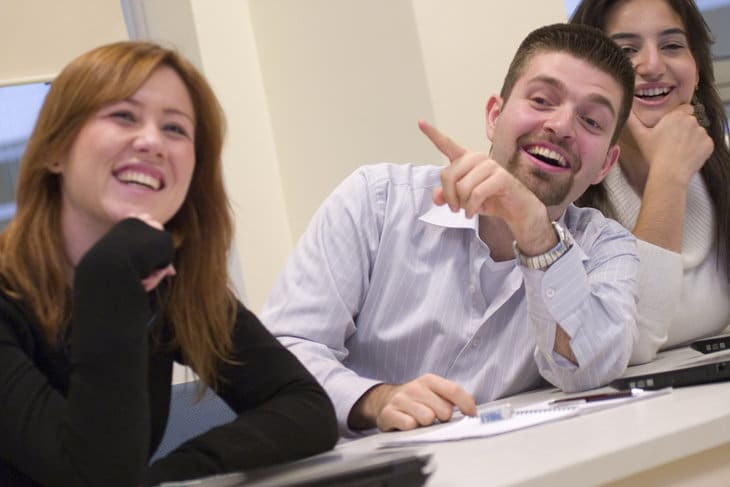 MBA
If you want to be well-prepared and well-linked to the business world to pursue an international business career we believe Sabanci MBA Program is the right investment for your career. Sabancı MBA is an innovative full-time 16-month program that combines the practice and theory of management so that graduates can make informed career choices and have the skills and experience to succeed in today's competitive business environment.
Through our rigorous courses, managerial skills workshops, a variety of platforms where you meet with a large number of managers of leading firms, exchange opportunities and unique Company Action Projects students are prepared for challenging managerial positions in a globalized economy.
We encourage you to visit our campus, attend our information sessions and meet our students, staff and faculty members to understand the Sabancı MBA experience.
Curriculum
Sabancı MBA program is designed upon a set of design principles which we believe are essential to prepare young talent for managerial positions. These are:
Integrating practice and theory through opportunities for learning in action
Having a demanding, high-intensity program that builds confidence
Building a broad vision of functions within a company and how they integrate
Providing opportunities for students to set, work towards and achieve challenging goals
Developing essential managerial skills
Preparing students for operating in the globalized economy
Professional Development
Broadly speaking Sabancı MBA Program engages students with practice of management through activities in four categories:
Activities in companies: Company Action Projects, internship
Courses: Managerial Skills Workshops course, Practice Sharing course, team-work (projects, presentations, etc.) required in courses, Practice Development course
Meetings with managers: Executive Insights Seminars (CEOs and company owners are the speakers), guest speakers in lectures, career panels (focusing on sectors or management functions)
MBA Club activities/projects: Students plan, raise funding for, market and organize events including Marketing Talks, Social Media Summit, Finance Talks, Entrepreneurship Summit, etc.
Through these activities a Sabancı MBA student gets to meet and listen to anywhere between 75 to 100 top managers and them:
Have much better information about leading companies in the region (their human resources policies, their challenges, strengths, etc.) which helps them plan their careers better
Develop their professional network
Develop essential managerial skills (oral and written presentation, negotiation, team building, interviewing, time management, conflict resolution) by practicing them
Learn how to manage projects better by actually managing several projects
Company Action Projects
The Company Action Projects (CAP) is the unique and essential part of the Sabancı MBA program. CAP's distinctive feature is that these are real projects that companies want to undertake. Our "client" companies participate in CAP not only to contribute to our educational mission but also they see real value in the work of our students. Over the years, many projects have been successfully conducted and finalized in a wide range of companies, from small and medium-sized local firms to the subsidiaries of multinational corporations. Our experience shows that CAP has been very valuable both for our students and our partner companies.
Highlights
Four-month-long real project at a company
Students work in teams
Students work on-site, three days a week, at their project companies
Each team gets a faculty advisor and a company advisor
Confidentiality agreement signed to kick off the project
Course Requirements
Sabanci MBA curriculum has three categories of required courses that serve three distinct objectives. First, there are background and area courses that provide technical proficiency (such as Decisions and Uncertainty, Managerial Economics and Marketing). Second, there are courses that are designed to enhance students' understanding of the business environment and increase their contextual awareness (such as Global Business Context, Company Action Projects and Ethics in Business). Finally, a group of courses is designed to integrate the knowledge gained in other courses into a general management framework (such as Strategic Management and Business Simulation). In addition to these required courses, electives allow students to specialize in an area of their choice.
Fall 1 Pre-Semester
Orientation
Civic Involvement project (2 days)
MGMT 504 Decision and Uncertainty
Fall 1 Semester
ACC501 Financial Accounting and Reporting
MKTG 501 Marketing Management
ORG 501 Organizational Behaviour
MGMT 508 Ethics in Business
MGMT 514 Micro-Economics for Managers
MGMT 596 Managerial Skills Workshop I
OPIM 501 Operations Management
Spring Semester
FIN 502 Principles of Finance
MGMT 510 Strategic Management
Summer Semester
PROJ 500 Electives from International Exchange / Summer Courses
Internship (required for those who do not go exchange)
Fall 2 Semester
First 2 weeks (total of 60 daytime hours)
MGMT 591 CAP Company Presentations
Next 14 weeks
MGMT 501 Global Business Context
MGMT 511 Business Simulation
MGMT 592 Company Action Project (3 days a week)
MGMT 593 Practice Sharing
Elective Courses
Tuition and Scholarships
Sabanci University, which is a non-profit, foundation university, provides merit-based scholarships to MBA students including international applicants. A number of students receiving scholarships may change depending on the individual amounts. All scholarship requests should be submitted with the application documents during online application. Scholarship decisions are made after the documents in the application package are reviewed and the interview of the candidate is completed. Although GMAT or GRE score is one of the primary criteria used in scholarship decisions, it is by no means the only criterion.
Application Process
The application process has three steps:
(1) Filling in the online application form: In order to fill out the online application, applicants do not need to have all of their exam (GMAT, TOEFL etc.) results.
(2) Sending the application package: The following application documents (hard-copy versions) must be sent
Signed online application affidavit
Copy of the Diploma (or graduation certificate if you have not graduated yet) from an undergraduate institution
A photograph
Transcripts for undergraduate and, if applicable, graduate studies
Detailed resume including specific information on work experience (work experience is not required but seen as an asset)
Two letters of recommendation (if possible, one academic and one professional recommendation are preferred) in signed and sealed envelopes. Click here to download the Recommendation Letter Form.
Statement of Purpose - A well-written statement describing your professional goals and reasons for pursuing an MBA degree at Sabancı University.
GMAT (Graduate Management Admission Test) or GRE (Graduate Record Examination) scores. Applicants should request their test score reports to be sent by ETS directly to Sabancı University (institution number 7100).
English Proficiency Exam Results
(3) Taking the interview: The applicants meeting all the application requirements are invited for an interview. Under special circumstances, a candidate may be invited for an interview even though some exam results are not in the application file yet.
Last updated Feb 2020
About the School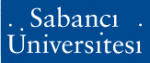 With science, technology, and social structures advancing day by day, the world needs more qualified individuals who possess the knowledge and skills required to pursue a career anywhere in the world. ... Read More
With science, technology, and social structures advancing day by day, the world needs more qualified individuals who possess the knowledge and skills required to pursue a career anywhere in the world. Aware of this pressing issue, in 1994 the Sabancı Group decided to establish a "world university" led by the Sabancı Foundation. The seeds of Sabancı University, the Sabancı Group's most comprehensive social responsibility project in the field of education, were sown in the summer of 1995, at a search conference. Right now, Sabancı University is the highest ranked Turkish university in THE World University rankings and only one of the two Turkish universities that rank in the top 500. Sabancı Holding is a strategic portfolio company that focuses on creating value add with the Group's ecosystem and prioritizes a high-performance culture. Sabancı Group companies currently operate in 12 countries. Sabancı Group has 70 companies and 60.000 employees. These enterprises collectively have also contributed significantly to the development of Turkey's economy. Sabancı Holding's own shares, as well as the shares of its 11 subsidiaries, are listed on Borsa Istanbul (BIST) and constitute 8.1% of total market capitalization of Turkish equity market.
Read less