MBA Global Masters of Business Administration with Additional Pathways in Public Health or Insurance
Home ›
MBA Global Masters of Business Administration with Additional Pathways in Public Health or Insurance
Program Description
Delivered at Glasgow Caledonian University's London campus, this Global MBA programme has been designed around our commitment to the Common Good and the UN Principles for Responsible Management Education (PRME). This distinctive Global MBA programme is designed for enterprising and socially-minded individuals with aspirations to become a professional manager with an instinct for creating a sustainable business in a socially responsible manner.
You will learn how to lead from within through innovation and creative thinking, shaping you into a leader ready for tomorrow's world. Upon completion, you will be able to identify your own competency development needs in order to become a responsible leader of the future.
A flexible MBA, this unique programme gives students the opportunity to specialise in their preferred area through a choice of nine unique elective modules. Students can also graduate with an MBA (Public Health) or an MBA (Insurance) if they choose the modules specific to that pathway.
This practical and applied programme provides insight into the everyday challenges confronting managers within a range of business and third sector organisations across the globe. We emphasise the role, contribution and integration of the key business functions to enhance your ability to design and deliver effective organisation-wide strategies.
This dynamic and demanding programme requires your energetic participation. Like you, your peers will be ambitious, highly-motivated and determined to succeed. We look forward to welcoming you onto the programme and into our global alumni network of socially responsible leaders.
GCU London attracts outstanding graduates, from all over the world, and offers an unrivalled student experience and international employability.
GCU is proud to have cutting-edge campuses in the heart of Glasgow and New York.
You will, as part of this programme, have the opportunity to undertake two one-week cultural immersion periods in both of these exciting locations (subject to visa restrictions).
Our unique MBA is designed with the needs of international business and society in mind, helping to build the skills, knowledge and experiences needed to become a successful and responsible leader in management roles across all sectors.
What you will study
The Global MBA programme will provide students with an essential understanding of management theories and practices.
The focus of the Global MBA is work experience. External engagement with business is a core part of the MBA curriculum.
Students can then choose electives to specialise in a subject of their choice.
Modules
MBA Skills and Toolbox (Core):
Responsible Leadership

Methods for Evidence Based Projects

MBA Project

Operations Management and Analytics for Management Decision-Making

Creating Organisational Value

Corporate Citizenship in a Global Age

Strategic Management
Electives (Choose one):
Product and Service Innovation and Global Logistics

Managing Change

The Principals and Theory of Public Health Practice*

Insurance Automation, Analytics, Digitalisation and Cyber Security**
Electives (Choose one):
Innovation and Entrepreneurship

Social Action Approaches to Public Health*

Business Continuity and Crisis Management

Global Marketing Strategy

Insurance Solutions for Risk in Emerging Markets**
*To graduate with Global MBA (Public Health) you will need to choose both of these modules.
**To graduate with Global MBA (Insurance) you will need to choose both of these modules.
Cultural Immersion Trips to Glasgow and New York
GCU is proud to have campuses in the heart of Glasgow and New York. With the establishment of Glasgow Caledonian New York College, we are the first foreign higher education institution to award degrees in New York.
As part of this programme, you will have the opportunity to undertake optional cultural immersion trips to Glasgow and New York.*
*Terms and conditions apply
Entry Requirements
All entry requirements listed here should be used as a guide and represent the minimum required to be considered for entry. Applicants who are made a conditional offer of a place may be asked to achieve more than is stated.
Typical Entry Requirements
UK first-class or second-class honours degree (or equivalent).
However, each application is considered on an individual basis. If applicants do not have the typical academic entry qualifications but can demonstrate relevant work experience and/or credits from recognised professional bodies, they may be eligible to enter this programme via the University's Recognition of Prior Learning
For applicants with a specific business-related degree or with relevant managerial experience, you may also be interested in our MBA Luxury Brand Management.
English language
An academic IELTS score of 6.0 (or equivalent) with no element below 5.5.
Please note: if you are from a majority English speaking country, you may not be required to provide further proof of your English Language proficiency.
Facilities
Our London campus provides our Global MBA students with a leading-edge learning environment and offers modern teaching space for lectures, small-group study and social learning.
Situated in an ultra-modern environment in the heart of Spitalfields, located in the fashion and finance capital of London, this professional postgraduate university campus draws on high-quality teaching and industry partnerships around the globe.
Student Experience
GCU London is based in one of the most vibrant and cosmopolitan cities in the world.
It has the best of every culture, every interest and hobby and every art form on your doorstep. Best of all, GCU London is based in one of the most exciting and up-and-coming areas in London; Spitalfields, home of the legendary Brick Lane, Old Spitalfields, Petticoat Lane Markets and much more.
The campus offers a unique range of MBA and MSc courses, high-quality teaching and links with international businesses.
GCU London provides students with an enriching and diverse learning experience underpinned by a vibrant international, intellectual and cultural life. We attract students from over 56 countries, from a range of backgrounds from all corners of the world.
Fees and funding
The tuition fees you pay are mostly determined by your fee status.
Tuition fees include accommodation costs during the course's optional cultural visit. Read full terms and conditions.
Tuition fees 2020/21
Home (including Scotland and Europe): £12,500

International (outside Europe): £14,500
Scholarships
We provide high-quality education for a fair price; as the University for the Common Good, we are committed to offering accessible higher education for talented students by keeping our tuition fees low and providing a generous scholarship package of over £2.5 million per year.
Terms and Conditions
These terms and conditions set out the obligations of GCU and registered students studying on the Global Master of Business Administration (MBA) in addition to the University's standard student terms and conditions, and where applicable, the University's International Terms and Conditions, which set out your rights and obligations, as well as the University's obligations to you.
Last updated Dec 2019
About the School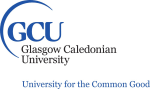 Corporate responsibility and sustainability are fundamental concerns for every organisation. The Glasgow School for Business and Society seeks to address the complex challenges of the global economy, ... Read More
Corporate responsibility and sustainability are fundamental concerns for every organisation. The Glasgow School for Business and Society seeks to address the complex challenges of the global economy, while delivering social benefit to local and global communities.
Read less