MBA Global Master of Business Administration
Home ›
MBA Global Master of Business Administration
Read more about this program on the school's website
Program Description
This MBA programme has been designed around our commitment to the Common Good and the UN Principles for Responsible Management Education (PRME). This distinctive MBA programme is designed for enterprising and socially-minded individuals with aspirations to become a professional manager with an instinct for creating a sustainable business in a socially responsible manner.
This practical and applied programme provides insight into the everyday challenges confronting managers within a range of business and third sector organisations across the globe. We emphasise the role, contribution and integration of the key business functions to enhance your ability to design and deliver effective organisation-wide strategies.
Dynamic and challenging, the MBA requires energetic participation. Like you, your peers will be ambitious, highly-motivated and determined to succeed. We look forward to welcoming you onto the programme and into our global alumni network of socially responsible leaders.
What you will study
Course Modules
Creating Organisational Value:

Develop a critical appreciation of organisational value, how it is achieved and the factors that contribute to it. Focus on the concept of creating value in organisations, from perspectives of both customer value and organisational value.

Corporate Citizenship in a Global Age:

Gain essential knowledge for prospective leaders of global businesses across the economy, law and politics that are necessary for successfully operating internationally. Provides knowledge of underpinning beliefs and values that have shaped capitalism and the world economy across the last decades and that have led to the creation of the current international, political-economic ruling regimes.

Strategic Management:

Explore the process of formulating and implementing a strategy for a range of organisational forms and build on your practical experiences to synthesise practice and theory. The context, constraints, and environmental issues are examined to provide an understanding of the nature and boundaries of the construction and development of strategies and strategic management.

Responsible Leadership:

Develop mastery of personal and interpersonal effectiveness to support personal career development; enhance organisational performance; and, contribute meaningfully to society by examining the tensions between personal and professional leadership identity and the pressures of organisational management across various employment sectors.

Methods for Evidence-Based Projects:

Introduces you to research approaches and time management skills essential for your research project. The module provides essential knowledge of research design across key areas and adopts a critical perspective in comparing and contrasting alternative research models.

Operations Management and Analytics for Management Decision-Making:

Provides an understanding of how to manage operations sustainably across a range of sectoral contexts. Focus on the tools and techniques to effectively manage business operations, taking account of internal and external pressures and examines the use of data in organisational decision-making.

MBA Project:

The final element of the programme is the MBA Project, which provides you with an opportunity to design and undertake a piece of original research which involves an investigation of a substantial management issue or problem.
Elective modules:
Students are invited to select one elective module per trimester from the following list:
Trimester A:
Global Supply Chain Management

Resourcing and Talent Management

Consumer Behaviour

Risk and Organisational Resilience

Financial Management for Global Decision Makers
Trimester B
Procurement and Quality Management

Managing People in Global Organisations

Strategic Brand Management Business

Business Continuity and Crisis Management

Global Finance
"The University has a fantastic reputation and the calibre of its graduates is very high." Professor Nick Robertson, Former CEO and Founder of ASOS.com
Entry Requirements
All entry requirements listed here should be used as a guide and represent the minimum required to be considered for entry. Applicants who are made a conditional offer of a place may be asked to achieve more than is stated.
Typical entry requirements
UK honours degree 2:2 (or equivalent) in any subject area. A postgraduate degree, diploma or professional qualification from a recognised institution.
Each application to GCU is considered on an individual basis. If applicants do not have the typical academic entry qualifications but can demonstrate relevant work experience and/or credits from recognised professional bodies, they may be eligible to enter this programme via the University's Recognition of Prior Learning policy.
If successful, you will be shortlisted and invited for an interview.
English language
An academic IELTS score of 6.0 (or equivalent) with no element below 5.5.
Please note: if you are from a majority English speaking country, you may not be required to provide further proof of your English Language proficiency.
Fees and funding
The tuition fees you pay are mostly determined by your fee status.
Optional immersion trips to New York or London must be paid for separately. Terms and conditions apply.
Tuition fees 2020/21
Home: £12,500
RUK: £12,500
EU: £12,500
International: £14,500
Scholarships
We provide high-quality education for a fair price; as the University for the Common Good, we are committed to offering accessible higher education for talented students by keeping our tuition fees low and providing a generous scholarship package of over £2.5 million per year.
Cultural immersion trips to London or New York
GCU is proud to have campuses in the heart of London and New York. With the establishment of Glasgow Caledonian New York College, we are the first foreign higher education institution to award degrees in New York.
As part of this programme, you will have the opportunity to undertake an optional cultural immersion trip to London or New York* The role of the immersion weeks is to offer you the opportunity to engage in intense live projects as well as additional experience-building activities for reflective learning. It will enable you to apply what has been learned across modules on the programme in a vibrant cultural setting.
*Terms and conditions apply
Terms and Conditions
These terms and conditions set out the obligations of GCU and registered students studying on the Global Master of Business Administration (MBA) in addition to the University's standard student terms and conditions, and where applicable, the University's International Terms and Conditions, which set out your rights and obligations, as well as the University's obligations to you.
Last updated Feb 2020
About the School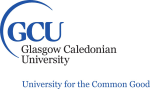 Corporate responsibility and sustainability are fundamental concerns for every organisation. The Glasgow School for Business and Society seeks to address the complex challenges of the global economy, ... Read More
Corporate responsibility and sustainability are fundamental concerns for every organisation. The Glasgow School for Business and Society seeks to address the complex challenges of the global economy, while delivering social benefit to local and global communities.
Read less