Program Description
The MBA in Global Banking has been created to meet the demands of the Global Investment Banking industry. This will help you to improve knowledge and understanding of the investment banking discipline enabling you to operate in various roles within Investment banking, Capital markets, and Wealth management.
It will help you to build a platform for the understanding and critique of current academic theory and concepts relevant to industry, encouraging to explore new approaches to both the study and practice of financial services, introducing and exploring current trends in theory and practice, such as: Leading and managing organizational resources; global Strategy, International Business, Marketing & Entrepreneurship and finally providing you in-depth understanding of Investment Banking and Wealth Management along with other contemporary issues pertinent to the strategic implementation of investment banking.
You will be filling a gap in the industry for investment banking skills at an analyst or at an associate level globally. There are various compelling reasons for students to join this programme.
Lecturers who are practitioners in investment banking
High placement salaries compared to other roles in general banking or other industries
Practical learning to get applied global investment banking skills
Location: London as the centre for global financial services
Focused global banking school brand with relations within the industry worldwide
Mentoring and job assistance
full support to students identifying the specific role within investment
Students prior knowledge and skills brought to the course combined with the academic theory, practice-based knowledge, cognitive process and synthesis accessed along the course make for a very powerful combination of skillset to achieve a dream role in:
Front office Investment Banking
Private equity
Leveraged buyout
Sales and trading
Debt capital market
Equity capital market
Portfolio analyst
Asset management
Venture capital
Corporate Finance
Transaction advisory
Financial consulting
Hedge funds
Financial analysis
Finance and business entrepreneurship
Quantitative analysis
Valuation consulting
Market or credit risk
Career Development and Employability
Global Banking School takes your career very seriously. We start assisting your career opportunities from day 1. You will be having one to one session with your career advisor to identify your strengths and weakness against the top roles you want to achieve your degree. There are various steps you have to go through:
Customising your pitch
In your first term, we will help you customise your CV according to the industry and your preferred role. We will guide you to build your personal brand on social media. We would assist you with case studies, mock interviews and psychometric tests.
Conference
You will be encouraged to be involved in assisting the team for industry conferences on various topics.
Societies
GBS will suggest you take a volunteer role in various finance and investment societies to connect with industry professionals.
Valuation Olympiad
GBS organises each year Valuation Olympiad Competition and teams from various parts of the world participate in it. You will be invited to participate in it and benchmark yourself against your competition.
Corporate Training
GBS trains professionals in investment banks, private equities, hedge funds, consulting firms and corporates globally. You might have good chances to meet the corporate team and ask for the culture of the firm before you start introducing yourself to these firms.
Debates
GBS will push you to develop your extra-curricular skills. You should actively organise and participate in debates to master your communication skills.
Our greatest asset is our alumni network
We encourage you to participate in alumni networking events in different cities and find mentors who share the common vision with you.
Last updated Dec 2017
About the School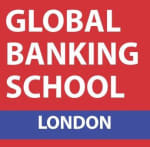 Global Banking School provides Industry leading applied Banking and Finance education around the world. We are known primarily for investment banking training to corporate, banks, private equity and h ... Read More
Global Banking School provides Industry leading applied Banking and Finance education around the world. We are known primarily for investment banking training to corporate, banks, private equity and hedge funds in top 20 financial capitals.
Read less