MBA General Management
Home ›
MBA ›
MBA General Management
Program Description
Foster your business expertise
The MBA program prepares professionals for challenging management tasks in a dynamic business world. In three semesters, you acquire general management knowledge and develop sustainable strategies and skills to meet the requirements of a global economy, understand complex markets and take social responsibility.
Content, Objective and Course Structure
This MBA program at SRH Hochschule Berlin prepares students for demanding tasks in all kinds of management positions. It gives students a good understanding of classic management areas such as finance, human resources, and marketing. The innovative approach emphasizes sustainable decision making, intercultural intelligence, and management ethics. The curriculum focuses on communication and negotiation skills - skills that are essential to succeed in today's business world.
The management techniques taught in the 15 modules prepare managers to respond to the challenges of an increasingly complex work environment. In this fast-changing and competitive environment, it is necessary to be creative, to have your own value system and to make sustainable decisions based on the ability to forecast future developments. Managers and young professionals benefit from a skill-based learning approach that fosters interdisciplinary thinking and team-building skills.
Content
Responsibility
Team Building and Communication
Leadership and Management Ethics
Human Resources Management
Decision Making & Rationality
Complexity and Decision Making
Information and Communication Technologies
Finance and Accounting
Global Thinking
Globalisation, Society, and Responsibility
Intercultural Intelligence
Quality Management and International Supply Chain Management
Communication & Collaboration
Trust and Collaboration
Corporate Communication and Cooperation
International Marketing
Practice
Company Project
Project Management
Final Thesis
Master Thesis
New: MBA students have the opportunity to choose optional extra-curricular MBA courses that fulfill and extend their professional and personal profile, such as :
Sustainability Management
Knowledge Management
Trends and Paradigm Shifts
Informal Organisational Design
Career Perspectives
Graduates of the General Management MBA program develop their personalities and learn how to make responsible decisions. Their success stems from a sustainable and visionary management approach. Students use their creativity and their values to initiate change - in companies, associations or non-governmental organizations.
Our MBA qualifies you new challenges and helps you to pursue your next management positions. Use your expertise, expand your network and get prepared for demanding new tasks and career opportunities in different sectors and countries.
Pursue a doctor's degree
The MBA degree does not only prepare you for management positions, but also for an academic career and a Ph.D.
Application
Get your career started at SRH Hochschule Berlin and apply for our MBA program. Here you find information about admission requirements and your next steps towards studying at SRH.
You can start your MBA at SRH Hochschule Berlin in the summer and winter semester. Just apply online now. We will check your application carefully and, if the documents are in order, invite you to our selection process. The process consists of an interview and a written test. The participation in the process is free of charge.
Admission requirements
Admission requirements vary according to the educational background and nationality of candidates. The basic requirements are:
Bachelor's degree or equivalent
Successful participation in the selection process
Proof of at least two years of work experience
Proof of English language proficiency.
Applications of international candidates are examined individually to determine if they fulfill the admission requirements.
Proof of language skills
The following English proficiency tests are accepted:
TOEFL 87 ibt
TOEIC Listening/Reading 785, Speaking 160, Writing 150
IELTS (academic): minimum score of 6.5 (minimum of 6.0 for each skill)
CAE (Grade A, B or C)
CPE (Grade A, B or C)
Pearson English Test Academic (PTE-A): 59 points
An international MBA with an innovative approach
In addition to a solid management education, the development of soft and interdisciplinary skills plays a fundamental role in the MBA program. The innovative teaching approach builds upon the participants' professional knowledge and encourages the systematic exchange with other managers. Apply the newest management approaches and methods in different fields and get qualified for your next management position in a variety of industries and countries.
Special features:
Intensive full-time program in English
Innovative approach with focus on general management, sustainability, and international business
Exchange experiences with managers from around the world
Take extra-curricular courses to enhance your profile
Advantage: International orientation
SRH Hochschule Berlin is international. On our campus alone, you will meet lecturers and students from over 75 nations! The university's international profile and the intercultural character of our student body provide a unique environment for professional and personal growth. The English-speaking program enables you to enhance your intercultural and language skills. SRH offers you the ideal conditions to thrive in a multicultural world.
Last updated Feb 2020
About the School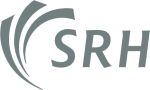 SRH Hochschule Berlin- being as international as its location - is state-approved and accredited by the scientific advisory council. You will study in the center of Berlin, at the Ernst-Reuter-Platz n ... Read More
SRH Hochschule Berlin- being as international as its location - is state-approved and accredited by the scientific advisory council. You will study in the center of Berlin, at the Ernst-Reuter-Platz named after the first governing mayor of Berlin.
Read less