MBA General Management Part-Time or Full-Time
Home ›
MBA General Management Part-Time or Full-Time
Program Description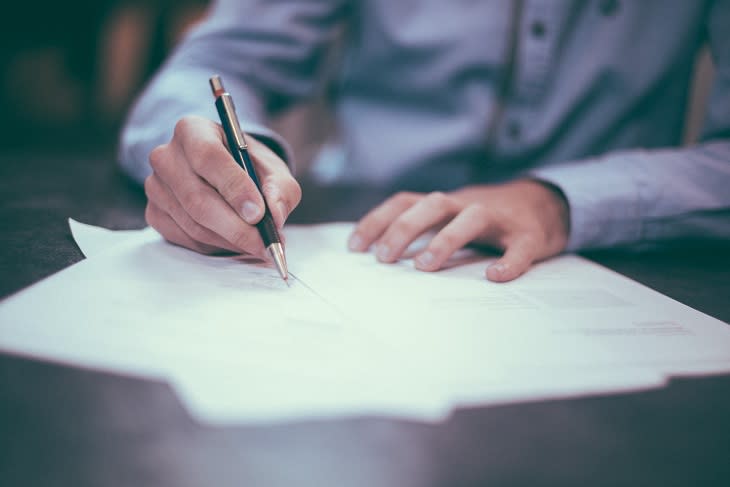 Master of Business Administration General Management
The MBA General Management is designed to give you an excellent knowledge base in General Management, enhancing your individual competencies to be an empathic and highly performing leader, and providing you with deep insights into international markets and culture.
MBA General Management at a Glance
PROGRAM START
September / March
LANGUAGE OF INSTRUCTION
100% English
DURATION
12 month/2 Terms or 24 months/4 Terms
WORKLOAD
60 ECTS
FORMAT
Full-Time or Part-time
PROGRAM HIGHLIGHTS
1 Intensive Week
1 International Week
1 Start-up Week
ADMISSION
Above-average academic degree
Min. 2 years of professional work experience
Excellent English skills
TUITION FEE
€ 32,000
MBA General Management - Highlights
Personal Development
In order to prepare for future leadership tasks, and to focus on their personal development, MBA students are given the opportunity to intensively deal with their personal understanding of leadership. They draw up a personal development plan, and thus work specifically towards the fulfilment of their individual, interdisciplinary competence and qualification goals.
MBA students are also offered professional business coaching sessions, and the opportunity to participate in selected offers from Munich Business School's Executive Development program. In this way, tailor-made personality development is promoted, and students are equipped with important "future skills".
Intensive Week
The MBA General Management starts with an Intensive Week. During this kick-off week you will get to know your fellow students while taking part in an innovative business simulation. As business executives, you and your team will have to deal with a whole range of issues that managers of today´s business world face to turn around a struggling business.
International Week
As one of Europe's most international and culturally diverse cities, Munich is a study location combining global business hustle with a truly intercultural atmosphere. As an MBA student at Munich Business School, you will benefit from the variety of opportunity offered by this city. In addition to that, one more global hotspot is visited during the International Week: Milan. There you will visit SDA Bocconi - one of the top ten business schools in Europe-, attend lectures including case studies and visit well known Italian companies.
Start-up Week
The Start-up Week is part of the Innovation & Entrepreneurship flagship course and gives you the opportunity to work on your entrepreneurial skills. You will learn about modern problem-solving approaches, meet with entrepreneurs and eventually develop your own business idea, which you will present to an expert audience.
Elective Courses
Besides the imparting of general management knowledge and skills, the MBA General Management also covers a number of electives providing a deeper understanding of a particular field. During their studies, students combine a total of two electives, selecting one specialized course per term.
Global Supply Chain Management
Management in Emerging Markets
Business Law
Business in Germany
MBA General Management - Networking Opportunities
We understand that the network of classmates and industry contacts established during your MBA program are important assets. Therefore, a variety of MBA Networking Events has been created.
Your MBA Class
When carefully selecting the candidates for the MBA General Management program, Munich Business School pays very close attention to putting togehter a diverse yet cohesive group of students. Please find below the MBA Class Profile:
Average age: 31 years
Male / Female: 50% / 50%
International students: 93 % (Full-Time)
Work experience: 7 years on average
Academic background:
32% Engineering/IT
33% Business
35% other
MBA Networking Events
During your studies, you may participate in a high number of networking events and celebrations, e.g. guest lectures, Alumni Career Events, Career Days or semester opening parties. In addition, MBS organizes "A chat with...", a panel discussion designed especially for MBA students and alumni and focuses on current topics from the business world. Please find below a selection of previous events:
A Chat with Essity: Hidden champions and their Business development strategy
A Chat with Cordula Pflaum: Leadership as a female pilot
A Chat with Dirk Schmelzer, CFO Scout24
MBA General Management - Career Services
The MBS Career Center
Munich Business School continually strives to expand its Career Services in order to help you reach your personal career goals.
First and foremost, our Career Center advises and actively supports you in all matters of a career change and professional development. Its wide range of services includes:
Application training and career coaching
Maintenance of the MBS Job Portal and the provision of company contacts
Organization of industry-specific Career Days
Your Professional Network
In addition, you are offered various possibilities to expand your professional contacts. Firstly, you will benefit from the extensive professional experience and the wide international network of our lecturers and guest speakers. Your fellow students and former MBA students can also become important companions, supporters, and advisors guiding you along your career path. Not only the joint lessons but also various networking events provide the perfect opportunity to get to know each other, to exchange one's experiences and to build mutual confidence. Last but not least, MBS Connect, the alumni platform of MBS, makes it possible to stay in touch even after completing your studies.
Last updated Apr 2020
About the School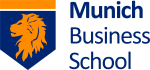 Munich Business School, is recognized by U-Multirank 2018 as Germany's best private university of applied sciences in "Business Studies", received by Trendence Graduate Barometer 2017 excellent grades ... Read More
Munich Business School, is recognized by U-Multirank 2018 as Germany's best private university of applied sciences in "Business Studies", received by Trendence Graduate Barometer 2017 excellent grades for internationality and practical relevance and among others, ranked by Trendence Employability Ranking 2016 as 1st amongst all private universities of applied sciences, including all academic subjects across Germany.
Read less