Program Description
MBA Entrepreneurship
CIEC and New Charter University team up to offer an innovative path to a great career! Stand out from the crowd by enhancing an MBA Entrepreneurship from New Charter University by participating in an Entrepreneurship Intensive Workshop hosted by CIEC in iconic Cambridge, UK.
Whether you wish to start your own business or join an existing one, the MBA Entrepreneurship will be of practical assistance to your personal development. Employers are interested in what you can do for them, and how far you can grow their business. The goal of this MBA is to make you more skilful, employable and valuable.
Each learning journey is personal to you.
Why Study With Us?
Global Opportunities
CIEC offers a wide range of international study and internship opportunities around the world.
Prior Knowledge Accounted For
We can assess whether your earlier studies entitle you to transfer credits from any modules previously studied.
If you can otherwise demonstrate that your existing competencies in a module are sufficient, CIEC will help you to accelerate through that module via our challenge process.
Personalized Assessment & Support
With internationally recognized expertise in providing teaching and learning materials for MBAs worldwide, CIEC will give you individual support throughout your Entrepreneurship MBA journey, with personalized study materials and assessment-related support for each module.
Entry Advice
We will help you to determine whether you meet all entry requirements, including any MBA prerequisites. Should you need to fulfil any outstanding conditions, we will help you fill the gaps.
Fast Track To Success
No qualification can guarantee one's success, however, the MBA Entrepreneurship from New Charter University is designed to prepare you for the business world. Separate yourself from the competition by participating in CIEC's Entrepreneurship Intensive Workshops (Intensives). The goal of the Intensives is to open your mind to entrepreneurial thinking. You will have opportunities to see its application in the real world from our centre in Cambridge - a hub of entrepreneurial business. This can be full or part-time, or for intensive study periods.
Unlike most first degree courses, the MBA Entrepreneurship has a strong connection to real-world business skills. Choosing to participate in the CIEC Entrepreneurship Intensive Workshop increases the tools you have to bridge the gap between academia and business. Whether you wish to start your own business or join an organisation, the MBA Entrepreneurship enhanced by the CIEC Intensive focuses on preparing you for the next step.
Choosing your MBA experience is very similar to any business deal; imagine yourself as the product which the MBA adds value. Exponentially increase that value by enhancing that MBA by participating in the resume worthy CIEC Entrepreneurship Intensive experience.
The Programme
The 12 modules which make up the Entrepreneurship MBA are as below.

Online delivery of each of the above modules can begin on any Monday of any week throughout the year.
CIEC Support
Cambridge International Education Centre (CIEC) has partnered with New Charter University in delivering the Entrepreneurship MBA, a wholly online competency-based MBA from a fully accredited US university.
Your MBA is the first step on your career ladder. Employers are interested in what you can do for them and how far you can grow their business. This course is designed to make you more skilful and employable; we will help you develop the necessary skills and experience to be a successful entrepreneur. This could help you launch your own start-up business, or support your career progression within a larger organisation thanks to an entrepreneurial mindset.
As part of our support throughout the learning process, we encourage you to share your opinions and ideas with our faculty. Our eTexts have been developed with the world's largest educational publisher, assembled from the most relevant texts in each subject area. These resources are available to you throughout your MBA in your personal digital library. We also offer face to face support, ranging from a week up to full semesters, both in Cambridge and in our partner centres in London, New York, Rome, Madrid, Milan, and Florence. This combined approach gives you complete flexibility to learn in the way that best suits you.
Study Options And Internships
Your Lifestyle And Budget
An MBA commits you to at least another year of study.
You may wish to work while you study for your MBA Entrepreneurship, which is why we offer flexible learning programs. These range from purely online up to full-time face to face teaching.
Naturally, the former is less expensive than the latter. However, if your circumstances change during the course you can adjust your learning approach and costs accordingly.
Study Options
Start learning wherever you are in our online mode, with additional CIEC support.
Study part or all of your course in our international centre in Cambridge, complete with CIEC practitioner and academic support.
Join us in Cambridge for one of our regular practitioner study weeks and meet some of the most academically gifted people in this field but with real-life experience. Cambridge is a globally renowned centre for entrepreneurship and you will have many opportunities during the MBA Programme to engage directly with practitioners involved in the 'Cambridge Phenomenon'.
CIEC offers a flexible way to learn while still having access to thought leaders and valuable experiences not found elsewhere.
Discover the best approach for you by getting in touch with us. We are here to help.
Study in China - Learn Mandarin
CIEC has a partnership with Peixian International College in Pingguo (Guangxi Province), roughly one hour from the major city of Nanning. This new University is entering its fourth year and teaches students technical courses to equip them for industries, such as Hotel and Leisure and Travel. They have accommodation for 4,500 students and are growing at a very rapid pace. They place great emphasis on every student being able to speak English when they leave. They welcome native English speakers and at a very modest cost, you can spend 20 weeks there learning Mandarin in exchange for spending time with the local students.
There are a few paid opportunities to teach English at the University. A teaching contract will cover the cost of your MBA, with the majority of your other expenses covered by the University. Be quick if this is of interest.
Useful Information
You can join the course any Monday throughout the year
You can work at your own pace, taking your MBA while in employment or while studying full time and completing within twelve months
Applying through CIEC will reduce total cost of the MBA Entrepreneurship to less than £6,000
Studying with CIEC for your Entrepreneurship MBA provides extra support, additional entrepreneurial experiences and a substantially reduced price
If you would like to apply, then please send us your educational transcript, copy of your passport and your contact details to enquiries@ciec-education.co.uk
Last updated Apr 2018
About the School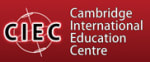 We are specialists in Business and Management Education and English Language Training with a global publishing profile having written and developed texts and series for major publishers such as Pearso ... Read More
We are specialists in Business and Management Education and English Language Training with a global publishing profile having written and developed texts and series for major publishers such as Pearson and Kaplan with over 10 million sales worldwide, including major texts in Chinese, Russian and many other languages.
Read less