Program Description
The Bryan MBA
The Bryan MBA (Full-time) is preparing a new generation of leaders with the knowledge and skills to manage complexity in the uncertain economy of the 21st Century. The region's first part-time evening MBA program is an intensified, predominately part-time program specifically designed to meet the needs of working professionals. The full-time day program is one of the only MBA programs in the country designed specifically for recent college graduates with limited or no professional experience.

The Bryan School has been providing local professionals with advanced business education for forty years, and there are approximately 3,000 successful alumni of the Bryan MBA. No matter what your individual needs, goals, or timeline, your Bryan MBA will feel like a custom fit.
Day Program
Designed specifically for applicants with limited or no professional experience, the day program is a full-time journey toward specialized knowledge and first-class career possibilities. The structure of the day program also makes it a good match for career changers.

Working alongside fellow students, you'll learn basic skills and business fundamentals and progress to developing the communication, analytical, and managerial skills so highly sought in the marketplace. Studying full-time, you can expect to complete your Bryan MBA in approximately two years.
Program Structure
The program is carefully designed to move you from ideas to action in a relevant and logical manner. Enrolled full-time students progress from a fairly structured set of assessments to tiered courses designed to jump-start your learning.

FIRST WEEK - GETTING A FAST START - Your Bryan MBA experience begins with velocity and a concentrated focus. In the MBA "Base Camp"-a series of intense workshops-Bryan professors work with you to develop your own leadership style, which will guide your next two years. Click here to read more.

YEAR ONE: UNDERSTANDING THE BUSINESS LANDSCAPE - Your first year will be devoted to understanding the concepts of management and business. You will learn both the theoretical and practical facets of strategic business operations by exploring detailed case studies and participating in rigorous in-class lectures.

SUMMER: GOING BEYOND THE CLASSROOM - During the summer you will begin the practicum level of the program through an internship, organizational projects and perhaps a study abroad. Our partnerships with European and Latin American corporations give you the chance to explore the cultural differences of global business operations. If you would rather stay closer to home, there are a variety of local corporations and non-profit organizations eager to accept your help while you increase your work experience. You may even want to begin work on a concentration or certificate by taking an elective course or two.

YEAR TWO: MAKING THINGS HAPPEN - In the second year, you will begin applying business strategies and concepts to real-world challenges using case analysis and group projects. You will learn how to respond effectively to such common problems as dissatisfied customers, business operations, and cash flow challenges.
Admission Requirements

Online Application
$60 application fee
Proof of GMAT score OR Proof of GRE score (waived for members of Beta Gamma Sigma)
Official academic transcripts
Three letters of recommendation
1000 word personal essay describing your reason for pursuing a Bryan MBA
Resume
Last updated Dec 2017
About the School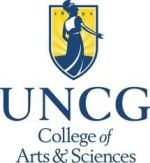 At the Bryan School of Business & Economics, we create and disseminate knowledge about the theory and practice of business. In addition to our courses and research, we accomplish this through hand ... Read More
At the Bryan School of Business & Economics, we create and disseminate knowledge about the theory and practice of business. In addition to our courses and research, we accomplish this through hands-on projects, global experiences, and outreach to the community. Our work produces principled leaders and exceptional problem solvers who have a global perspective, an innovative mindset, a broad understanding of sustainability, and a commitment to improving the organizations in which they work and the communities in which they live. Core Values We are a learning community characterized by a spirit of inquiry, the pursuit of continuous improvement, professionalism, trust, ethical behavior, and good citizenship and are committed to the University's values of inclusiveness, collaboration, sustainability, responsibility, and transparency. Why the Bryan School? The knowledge and experience you'll gain from the Bryan School of Business and Economics will help you become the exceptional problem solver that our organizations and communities need.You'll learn how to identify solutions ethically, innovatively, globally and sustainably through a combination of courses taught by experienced professors and practical, hands-on experiences.Everything you learn during your Bryan School experience will position you to make meaningful contributions where you work, live and lead.One of the largest business schools in North Carolina, the Bryan School's AACSB International accreditation in business and accounting puts it among the top 3 percent of business schools in the world.
Read less