MBA 1-year Track (Intensive MBA program)
Home ›
MBA 1-year Track (Intensive MBA program)
Program Description
Profound, On-Going Shift in Global Competition
With the rapid rise of emerging mega-markets and the increasingly integrated global economy, global competition today is undergoing a profound shift.
Change Leadership for Global Competitive Advantage
It is clear that simply observing and responding to the shift is not sufficient. Instead, corporations must proactively initiate change to create a competitive advantage over their rivals. Such initiatives are of cross-functional integrative nature as disconnected functional moves can hardly lead to competitive advantage. Thus, today's global competition necessitates a critical pool of global managers who can work across boundaries of business functions and mobilize their business as an integrated whole.
Why an MBA from IUJ
Our MBA puts top priority on your business career. Passport to your chosen career opportunities, top companies recruit IUJ MBAs. Support from a global network of Alumni, world-class faculty, regional communities, multinational corporations, and governments. Move to exciting management careers in Finance, Marketing, IT, HR, Accounting, Operations, Consulting, General Management and More…
We are the only Business School in Japan to be included in the Economist Intelligence Unit's prestigious "Top-100 B-Schools of the World" ranking for 8 consecutive years.
We have a World class faculty with wide business experience, who is partnering with Local, Regional, National and Multi-national companies for research and class-based projects.
The real experience of cultural diversity in all classes
We have about 40 exchange partners around the world, including top schools in the US, Europe, and Asia.
Outstanding language programs for both English and Japanese proficiency
A State-of-the-art E-Lab
All housed in a residential campus, in the heart of Japan's beautiful Snow Country.
MBA - CURRICULUM - PROGRAM STRUCTURE
The IUJ MBA focuses on "Leveraging Emerging Asia for Global Advantage." It delivers the knowledge, skills, and mindset required to gain a competitive advantage in the world's fastest-growing economies. The program is designed to give students a wide range of experience and knowledge suitable for their future careers. There are 1-Year Track and 2-Year Track in the MBA program and they have been designed to offer the highest levels of business management skills within the most appropriate timeframe.
The 1-Year MBA is focused exclusively on developing integrative management skills for tomorrow's regional and global business leaders. It is for those with at least 5 years of work experience with their sponsoring company, and who will return to help their company further globalize.
DEGREE REQUIREMENT FOR IMBA (1-YEAR TRACK)
Minimum requirements are:
Three-term residence in principle
A total of at least thirty-eight (38) credits
An acceptable Research Report or Master's Thesis (grade of B+ or better)
Total GPA of at least 3.00
The MBA 1-Year Track is designed as a full-time, residential program, 12 months (three terms and a summer period) are required for completion of the degree. The previous study at other institutions does not reduce the 12-month residential requirement for the MBA degree.
The courses are divided into the five categories listed below and students are required to complete a minimum of 38 credits according to each category.
IUJ Students Diversity
The International University of Japan is the home to nearly 400 graduate-level students from more than 45 countries each and every year. Because IUJ is located in the beautiful countryside of Japan, we have a thriving, multi-cultural, multi-ethnic, multi-religious campus environment that provides each of our students with the cultural sensitivity and insights required to lead a global company.
After 30 years, IUJ now has more than 3,000 alumni living and working in more than 100 countries around the world. Therefore, anywhere in the world that you are interested in operating your business, or establishing strong partnerships, it is highly likely that an IUJ alumnus will be there to collaborate with your efforts.
Team Projects
Our programs provide the ideal opportunity to take on leadership roles through team projects across many of our courses. Through working with international colleagues on case challenges as well as real business projects, all participants in our IMBA program will gain new insights into how to effectively lead cross-functional, global teams. Additionally, every student will be exposed to new ways of thinking and analyze the materials provided in order to create the most effective solutions to course projects together with their colleagues.
Interaction with Exchange Students from Top Business Schools Worldwide
The International University of Japan has ongoing partnerships with many other world-class business schools around the world. From China and India to the United States, Europe, and Australia, every year our Business School welcomes international exchange students from all around the world to our campus.
Summer Capstone Courses
Capstone courses represent final, wrap-up courses for the IMBA program. Taken in the summer months prior to graduation, they integrate elements from multiple courses already completed to address timely managerial issues and challenges of competitive importance. Capstone courses are typically one-credit courses and topics may vary from year to year, reflecting emerging issues of global competition.
Last updated Oct 2020
About the School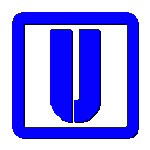 When the International University of Japan was founded in 1982, its mission was to develop future leaders with a high level of specialized theoretical and practical knowledge, as well as understanding ... Read More
When the International University of Japan was founded in 1982, its mission was to develop future leaders with a high level of specialized theoretical and practical knowledge, as well as understanding and empathy toward the world's variety of cultures, enhancing their ability to contribute to the global society.
Read less