M.B.A. with a major in Entrepreneurship
Home ›
MBA ›
M.B.A. with a major in Entrepreneurship
Read more about this program on the institution's website
Program Description
You're an entrepreneur at heart – either an aspiring one or already running a business. To grow as a business leader, you need to broaden your perspective. Gain a competitive advantage at one of the few schools in the country with Entrepreneurship in its name.
The M.B.A. with a major in Entrepreneurship provides you with the advanced business expertise you seek, but with a focus on entrepreneurial development. You'll learn from industry leaders who've operated profitable companies themselves, giving you an edge to successfully running your business. You'll do hands-on work on real-world projects while learning how to solve tough problems and navigate roadblocks now before they derail your business. In addition, you'll gain the expertise to create business plans, participate in consulting assignments for real businesses with real problems, and build an impressive portfolio.
Ultimately, you'll learn how to start a business, acquire an existing business, or run a division of a large corporation, so you can grow financially and as a leader. It's all part of the NSU Edge.
Beginning in Winter 2020, all entrepreneurship courses will be offered Saturdays for 8 weeks.
Each course will meet for 4 hours either 8 am- 12 pm or 1:00 pm to 5:00 pm.
If you live a minimum of 75 miles from the main campus, you may qualify for a 20% discount. Contact your academic advisor for more information.
All of the professors teaching in the Entrepreneurship Department have managed successful businesses. Learn management skills from a professor who has lived it.
M.B.A. core courses offered weeknights or during the day on the main campus and online. Entrepreneurship courses are offered Saturdays on the main campus.
The program can be completed in as little as 21 months.
The program begins five times annually with starts in August, October, January, March, and May.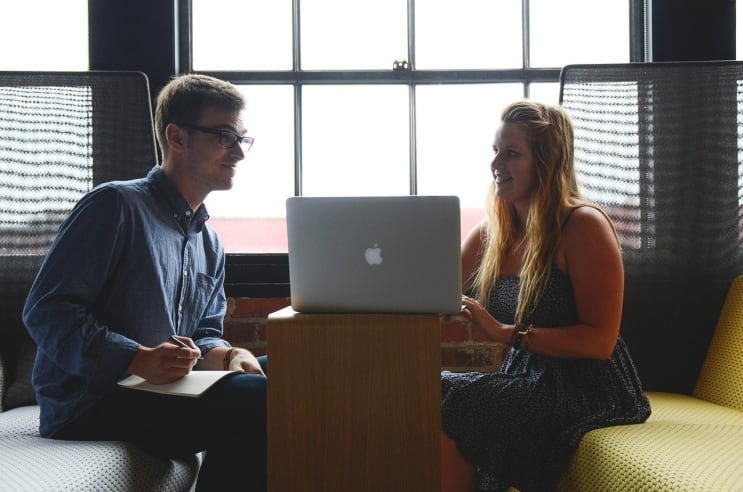 Halmos Entrepreneurship Certificate of Excellence
The Halmos Entrepreneurship Certificate of Excellence is designed to encourage academic excellence as well as achievement in entrepreneurial activities outside the classroom.
Qualifications
A minimum of a 3.75-grade point average for all entrepreneurship courses.
Students must participate in at least one business plan competition. The competition must be pre-approved by the Director of the Entrepreneurship Program.
Students must submit an original idea to their employers to address one of the following:

To improve service
To Increase profits
To reduce expenses
Proposals that have been accepted and approved by the respective employers must be submitted and approved by the Director of the Entrepreneurship Program. Students that are not employed may use an organization that is accepted by the Director.
Award
At graduation, qualified students will receive a certificate signed by the Dean and the Director of the Entrepreneurship Program.
The names of the award recipients will be placed on a plaque prominently displayed in the Carl DeSantis' building at the H. Wayne Huizenga College of Business and Entrepreneurship.
Press releases with the names of the award winners will be issues to local newspapers each term. Home-town newspapers for out of town students will be notified when applicable.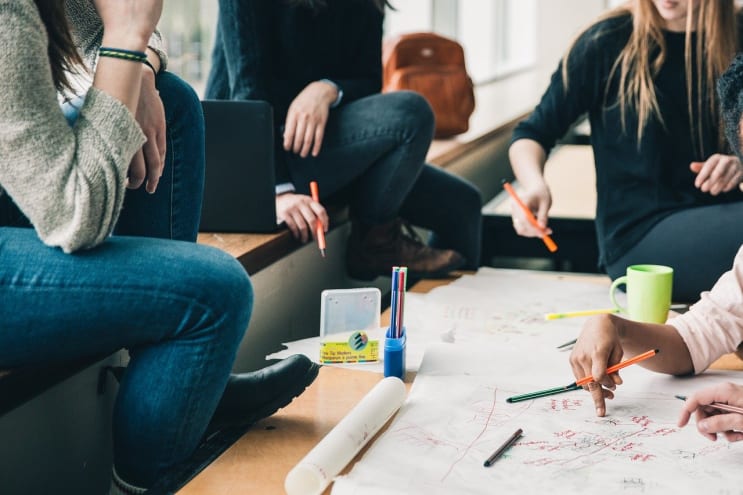 Admission Requirements
Completed Master's Application for Admission and non-refundable $50 application fee.
A conferred bachelor's degree from a regionally accredited U.S. institution or an equivalent degree for international applicants.
Official transcripts from all colleges and universities previously attended. The applicant's bachelor's degree transcript must show a degree conferral date in order to be evaluated for admission consideration. If the graduate degree has been earned, the transcript must show degree conferral date in order to be evaluated for admission consideration. Electronic transcripts can be sent to electronictranscript@nova.edu or by mail at:
Nova Southeastern University
Enrollment Processing Services (EPS)
Attn: H. Wayne Huizenga College of Business and Entrepreneurship
3301 College Avenue
PO Box 299000
Fort Lauderdale-Davie, Florida 33329-9905
Other admission documentation may be required
Foreign Educated Applicants
For those applicants who completed their degree outside of the United States, they must have their foreign transcript evaluated by a NACES accredited organization. A list of these organizations can be found at www.naces.org
The independent academic evaluation must list the degree equivalency and include a GPA (grade point average) calculation as well as a course-by-course credit evaluation.
The academic evaluation must be completed for all undergraduate work and be performed based on original and official documents.
English Language Proficiency Requirement
All applicants who received their bachelor's and any graduate degrees from a college or university where English is not the primary language of instruction are required to take an English language test. Test scores cannot be more than two years old.
Test of English as a foreign language (TOEFL) minimum scores required.
Internet based (iBT) = 79, Computerized score = 213, Paper score = 550.
International English Language Testing System (IELTS) minimum score required = 6.
Pearson Test of English (PTE) minimum sore required = 54.
TALK International, School of Languages: Completion of level 9 test with a score of 85% or higher.
Duolingo Test of English: 105 or higher
Completion of ENC 1101 and ENC 1102 with a grade of 'C' or higher from a regionally accredited institution.
If bachelor's or master's degree coursework was fully completed in English outside the USA within the last two years, a letter from the institution on official letterhead will be required to waive the English Language requirement. The letter must state that all coursework was taught in English.
Completion and passing of ELS Level 112 Intensive Program English for Academic Purposes
*An interview may also be required to determine the current level of English proficiency, even if the required scores and guidelines have been fulfilled.
Testimonials
Hello, my name is Linoy Ben Naim and I am currently taking the last class of my MBA at NSU. Last semester I took a class called Entrepreneurship and Venture Creation (ENT 5960) which falls under the entrepreneurship section of the MBA program The course was a tremendous help in starting my own business, "Petals and Tails." I was inspired by not only Dr. Tworoger's expert instruction, but also his extensive real life experiences in starting a business. The class was a special favorite, and I eagerly participated in all ways available, including staying after class various times to discuss the business venture I had chosen to pursue (and have now begun!) with Dr. Tworoger. The extensive preparation of the class' final project, which was a comprehensive business plan and presentation is in large part responsible for the business I have created. I did not see the sun for a week and a half while completing them, but those tasks are what led me in the right direction and started me off on the right foot! I am extremely glad I took this class and followed through with my dream of owning my own business.
Last updated Apr 2020
About the School
One of the premier business schools in Florida, the H. Wayne Huizenga College of Business and Entrepreneurship at NSU reaches students globally with online and on-site, internationally recognized bach ... Read More
One of the premier business schools in Florida, the H. Wayne Huizenga College of Business and Entrepreneurship at NSU reaches students globally with online and on-site, internationally recognized bachelor's and master's degree programs. The H. Wayne Huizenga College of Business and Entrepreneurship is a worldwide provider of academic, professional, and practical education for individuals in business, academia, government, and nonprofit organizations. With a recognized reputation for quality, the Huizenga College of Business & Entrepreneurship's corporate relationships and modern technology provide superior real-world learning experiences for students.
Read less