International MBA in Management, Finance and Agribusiness
Home ›
MBA ›
International MBA in Management, Finance and Agribusiness
Program Description
The idea for organizing this study programme was thoroughly discussed within the Tempus Project DEBUT-M, whose participants were the University of Debrecen (Hungary), Budapest Business School (Hungary), Scottish Agricultural College (the United Kingdom) and Wageningen University (the Netherlands). Teachers and researchers from all listed universities participated in the preparation of individual courses, as well as in the implementation of a pilot training consisting of the same subjects as listed in this application. The proposed programme is compatible with the postgraduate studies that are offered through the international framework - the International MBA Network in Agribusiness and Commerce. The Network gathers 16 universities in Europe and the USA and its main objective is to set standards for a high-quality system that is acknowledged in all participating countries. The universities in the Network are: Wageningen University; Scottish Agricultural College; Czech University of Agriculture in Prague; Warsaw Agricultural University; University College Cork; University of Wolverhampton; Humboldt University Berlin; University of Debrecen; Arkansas State University; Agricultural University of Ukraine; Timiryazev Academy Moscow; Budapest Business School; University of Hohenheim; University of Kazan; University of Belgrade; University of Zagreb and University "Mediterranean" Podgorica. Learning OutcomeThe postgraduate study programme International MBA in Management, Finance and Agribusiness offer multidisciplinary knowledge in a number of social sciences, particularly management, finance, economics, marketing, and agribusiness. Upon completion the graduates of this programme will be able to:
Develop strategic plans and business plans
Use accountancy data for management purposes
Develop marketing plans
Work on the organizational issues of agribusiness organizations
Understand business transactions in international business
Use modern methods for decision-making support.
Employment possibilities The goal of the programme is to enable graduates to become leaders in a different business environment: entrepreneurs in small and medium enterprises, heads of local governments and self-government bodies, managers in trade and distribution of different kinds of products, as well as leaders in consulting and marketing, or banking and insurance etc. The employed graduates will be in a position to practice their knowledge in day-to-day management which is characterized by an increasingly competitive business environment. Teaching/learning methods The study programme provides significant individual engagement of students in all modules. Due to the significantly reduced number of hours of direct teaching, students will be expected to work individually through seminars and practical essays in the English language. Through the contact with foreign lecturers, all participants have an opportunity to receive international experience in research and professional work. The emphasis is also on individual work of students with the assistance of their academic supervisor and the use of compulsory and recommended readings. A variety of teaching and learning methods will be employed during the course: interactive lectures, case studies, problem-solving tasks, business games, panel discussions, workshops, etc. An important part of each intensive study week will be an analysis of real-life case studies done by groups of students. Team or group work will be encouraged throughout the course to enable the knowledge and information exchange between participants. Special emphasis will be given to presentation skills. Contemporary course books written in English are compulsory for each module.
Last updated Dec 2017
About the School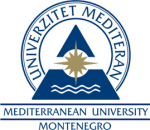 Our University is offering you modern study programmes, which are based on the coherence of both the theoretical and practical knowledge and are fully adapted to the modern changes on the Labour marke ... Read More
Our University is offering you modern study programmes, which are based on the coherence of both the theoretical and practical knowledge and are fully adapted to the modern changes on the Labour market.
Read less