International Full Time MBA
Home ›
International Full Time MBA
Program Description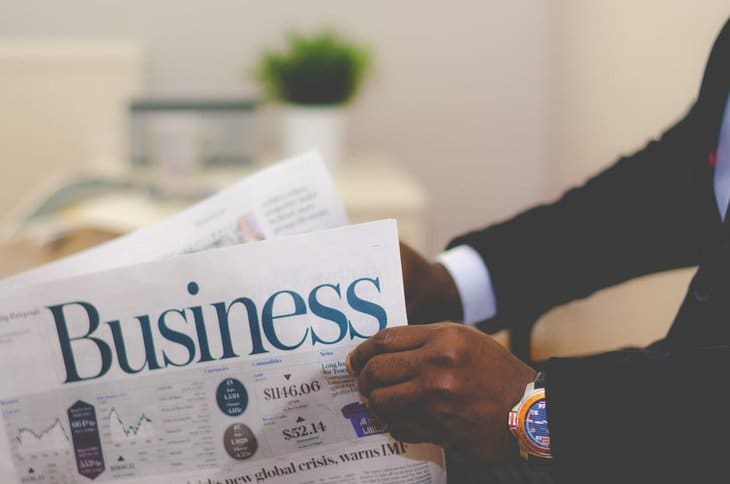 Why the Lisbon MBA International?
The Lisbon MBA International is a 1-year full-time intensive program built to give you the management competencies required for today's global business world.
Nothing is changing faster than change itself. This means that managers need to be prepared to respond to different changes, occurring at different paces.
Today's problems are different from the ones you were asked to solve yesterday, and so are the solutions! You will need to command and combine different sets of skills, to be creative and adaptable. In short, you will need a holistic business education, where you will be able to develop your cognitive, execution and emotional skills.
There are several reasons why you should consider The Lisbon MBA International:
JOINT DEGREE CATOLICA & NOVA:
The Lisbon MBA is a joint-venture between the two top business schools in Portugal – Católica-Lisbon and Nova SBE. Both schools were considered under the 30th best European Business School by the Financial Times 2018 ranking. After graduating, our students receive an MBA Diploma from both schools and they also have the possibility of obtaining a Master degree in Business Administration.
PARTNERSHIP WITH MIT SLOAN:
Take classes and develop new networks at the MIT Sloan School of Management during a 1-month immersion in Boston. You will have access to MIT's professors, prolific libraries and learning centres, while pursuing courses specifically focused on global issues in management. In addition, MIT Faculty members visit our campus to teach special courses and workshops. After graduating, students have access to the MIT Affiliate Status.
ACTION LEARNING:
After your MBA core courses, complete a 2-month Action Learning period matching your career aspirations in Portugal or abroad. You can either apply to do a Summer Project in a company, be part of a consultancy group in an International Lab, or start your entrepreneurial venture through Startup Lisboa.
SOFT SKILLS & PERSONAL DEVELOPMENT:
The Friday Forum aim is to provide you with the opportunity to leverage your potential and the skills to live your future leadership roles in a flexible and adaptable way. The Friday Forum workshops will allow you to become self-aware of your identity, beliefs and habits, realize the way they suit you when you need to handle challenging contexts and situations, and provide you with tools, concepts, or just "out of the box" experiences that will feed your own choices regarding who you are and who you want to become as a leader. Now, and in the future, you will be the owner of your own life and change processes.
GLOBAL MBA RANKINGS 2017 FINANCIAL TIMES:
The Lisbon MBA International Full Time was considered the 21st best Global MBA in Europe, 80th in the world, and the 1st worldwide in the "International Course Experience" category, according to the 2018 Financial Times Global MBA ranking..
CONNECTION WITH THE CORPORATE WORLD:
One of the main objectives of our Career Management Center is to broaden the range of career opportunities open to you. To achieve it, we continuously develop contacts with the corporate world. Corporate Insight Sessions, Breakfasts with CEO's, Mock interviews, Business Case Competition, Consulting Projects, and Internships are some of the initiatives that you can experience as a student. At the end of the MBA, you'll have developed a network of contacts that will be key for lifelong career management.
STUDYING & LIVING IN LISBON:
The romantic and bustling Portuguese capital will be your home-base for several months of the program… With delicious food, fantastic weather and welcoming people, taking a relaxing break from class work will be a breeze. Welcome to Lisbon!
BOUTIQUE MBA CONCEPT:
The Lisbon MBA classes are small in order to maximize the learning and create a very intimate classroom where students get to interact and learn from the best faculty, but also build stronger relationships and networks among their colleagues, MBA staff and corporate guests invited to classes and events. Be part of this unique concept. Places are limited so start your application today!
The MBA Program
1ST AND 2ND TERMS: CORE COURSES (JAN TO MAY)
From January through May, you'll focus on the core skills and knowledge of international business administration through coursework in marketing, organizations, economics, strategy, accounting, and finance.
You will also use this period to begin your journey of self-discovery and development during Friday Forums.
In order to build the foundation towards achieving your career goals, you will attend several workshops and work with our Career Management Center.
We also believe that in order to become a truly global leader and compete at an international level, in addition to being fluent in English, it is very important to have competencies in other languages and for that reason we require that by the end of the program our students have at least a basic practical knowledge of a second language other than English. For international students, we offer Portuguese classes which are a fantastic way to learn this language that is the first most widely spoken language in the southern hemisphere and one of the most spoken languages in the world.
Portuguese Classes
Alongside your core courses, during the 1st Term, you will have the option of really immersing in the Portuguese culture and attend Portuguese classes (Intermediate or Beginner level), as part of the tuition fees. These classes take place in the afternoon three times a week and are optional.
Induction Week
During the first week, there will be mandatory activities as part of the Career Management program, which will take place during the afternoon.
3RD TERM: MIT IMMERSION (JUNE)
Over four weeks in the month of June, you'll tackle global issues in management and technological innovation at the Sloan School of Management. While at the MIT campus, you will have the opportunity to explore the cities of Cambridge and Boston and experience life at MIT. You'll also have the chance to interact with completely different teaching methods as well as meet innovative companies within the area.
ACTION LEARNING: SUMMER INTERNSHIP, INTERNATIONAL LABS OR ENTREPRENEURSHIP HUB (JULY TO AUGUST)
Throughout July and August, you'll integrate what we call the action learning path: you will get in touch and practice what you've learned with real projects and companies in order to best serve your professional ambitions.
Summer Internship:
To gain real-world experience and additional networking opportunities within a company or organization in your field of interest. Our Career Management Center will work with you individually to identify the right internship for you and to fulfil your career goals.
International Lab:
If instead, you seek an International integration on Brazilian, Chinese or Mexican markets then you will be integrated on our Portugal-Brazil, Portugal-China or Portugal-Mexico Lab. This 2-month experience brings together students from The Lisbon MBA, Fudan University in Shanghai, Insper in São Paulo or EGADE in Mexico, who will work on a project for a real company.
Entrepreneurship Hub:
If you have Entrepreneur ambitions and want to start your own company, the Entrepreneurship will offer you the chance to explore entrepreneurial ideas and develop practical entrepreneurial skills while taking advantage of the numerous learning opportunities, networking events with companies from the field and specialized coaching with fellow entrepreneurs.
4TH AND 5TH TERMS: DEEPEN YOUR KNOWLEDGE AND FOCUS ON YOUR GOALS (SEP TO DEC)
Returning to Lisbon at the end of August, you will have the opportunity to focus on a specific area of management or to diversify your skills by selecting your elective courses. In addition, you will have an integrative course that will allow you to choose between working on a live consulting project or developing your own business plan. These choices will bring you closer and closer towards your career goals, working and improving a very specific set of skills and talents. The Career Management Center will work with you to develop the perfect strategy and will give you the final training to achieve your career plans.
Your leadership and personal development will continue through the Friday Forum Series.
The 5th Term also brings you the Business Case Competition, where you will work in teams on solving a real-life problem for an organization with the chance for special awards. Previous business cases came from EFACEC, Grupo Pestana, UNICRE, Saphety, EDP, PT, Novabase, ES Contact, Sportzone.
ACADEMIC CURRICULUM. The program presents an innovative curriculum, stimulating rigorous analysis, the use of emotional intelligence skills, socially responsible behavior and hands-on learning. A curriculum that is a bridge between academia and the corporate world, between theory and practice.
FRIDAY FORUM. We believe that your MBA experience should be a journey of self-discovery, both inside and outside of the classroom. Our Friday Forum will allow you to explore your talents and skills in the most creative and unconventional ways.
MIT IMMERSION. Through our partnership with MIT Sloan, The Lisbon MBA International gives you the chance to discover the culture and business practices of the fast-paced northeast of the United States.
CAREER MANAGEMENT. The Career Management Center's main objective is to help students to understand, identify and achieve their career goals. We work together to broaden the range of career opportunities open to students and we develop workshops and activities which aim to give students all the tools they need for lifelong career management.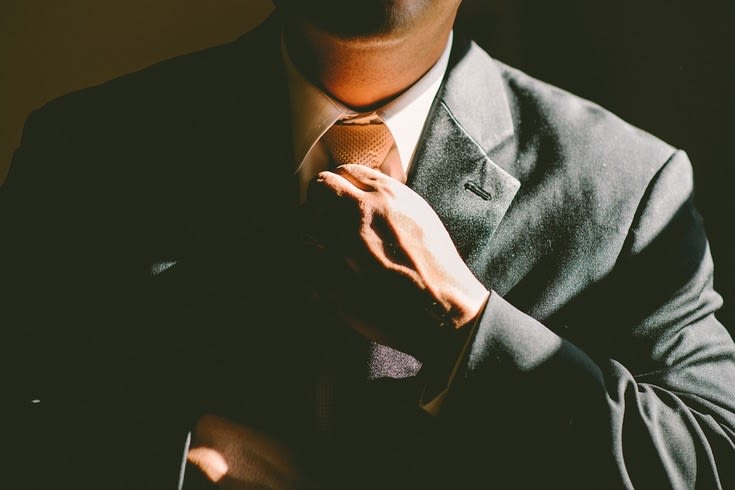 THE MBA ADMISSIONS PROCESS
The Lisbon MBA has a rolling admissions process. In practical terms, it means that applications are received throughout the year and our Admissions Team closely reviews each application.
The admission process has the following steps:
Application form submission
Application analysis
Personal interview
Admission
High potential candidates are invited for interviews approximately 2 weeks after submitting their applications.
The Lisbon MBA Admissions Committee decisions are communicated within 1 week after the personal interview.
TUITION FEES
The MBA as an Investment
Choosing to participate in a quality MBA program requires a significant investment of both time and money. The management training, leadership development, networking and international opportunities offered by The Lisbon MBA International Full Time program will prove to be invaluable assets as you progress in your career.
Tuition fees for The Lisbon MBA International Full Time 2020 Program amount to €38,000. This investment includes courses, required cases, and other educational materials, as well as flights and shared accommodation at the MIT, Boston. Our fees do not include textbooks, living expenses, and visas.
After completing the MBA, our students can obtain the Master joint degree by elaborating and defending a project work under the guidance of one Professor. The Master thesis has an additional cost of €4,000.
Prodigy Finance is an alternative to finance the program. Its innovative model offers alumni-funded loans with competitive rates to over 150 nationalities of students.
SCHOLARSHIPS
There are also a number of scholarships available to help you finance The Lisbon MBA International Full Time Program.
Besides some scholarship's specific requirements, we will take into consideration the applicants' academic and professional merit, the ability to contribute to the program, and, also, the feasibility of their career goals after the MBA.
KEY FACTS
PROGRAM: The Lisbon MBA International Full Time 2020
Suited For: Professionals who wish to stop 1 year and dedicate themselves exclusively to the MBA program.
Requirements:
Minimum 3 years of professional experience (full-time)
Bachelor's degree in any area
GMAT or GRE
English Proficiency Proof
Duration: 12 months
Location:
Católica-Lisbon Campus and Nova SBE Carcavelos Campus in Lisbon area, Portugal
MIT Sloan School of Management in Boston, USA
Tuition Fees: €38,000
Application deadlines
September 30th, 2019 (1st Round)
November 8th, 2019 (2nd Round)
Schedule
Monday to Thursday from 9:30 AM to 12:45 PM. Sometimes, students also have classes during the afternoon.
Fridays all day.
Terms
1st Term: January-March
2nd Term: April-May
3rd Term: June
Action Learning: July-August
4th Term: September–October
5th Term: November-December
Elective courses: 4th and 5th Terms
Career Management: Support is given throughout the year
Last updated Jan 2019
About the School

The Lisbon MBA is a joint-venture between Católica-Lisbon and Nova SBE – two leading business schools in Europe. This partnership includes a two-year Executive part-time MBA and an International full- ... Read More
The Lisbon MBA is a joint-venture between Católica-Lisbon and Nova SBE – two leading business schools in Europe. This partnership includes a two-year Executive part-time MBA and an International full-time MBA, in partnership with MIT's prestigious Sloan School of Management.
Read less